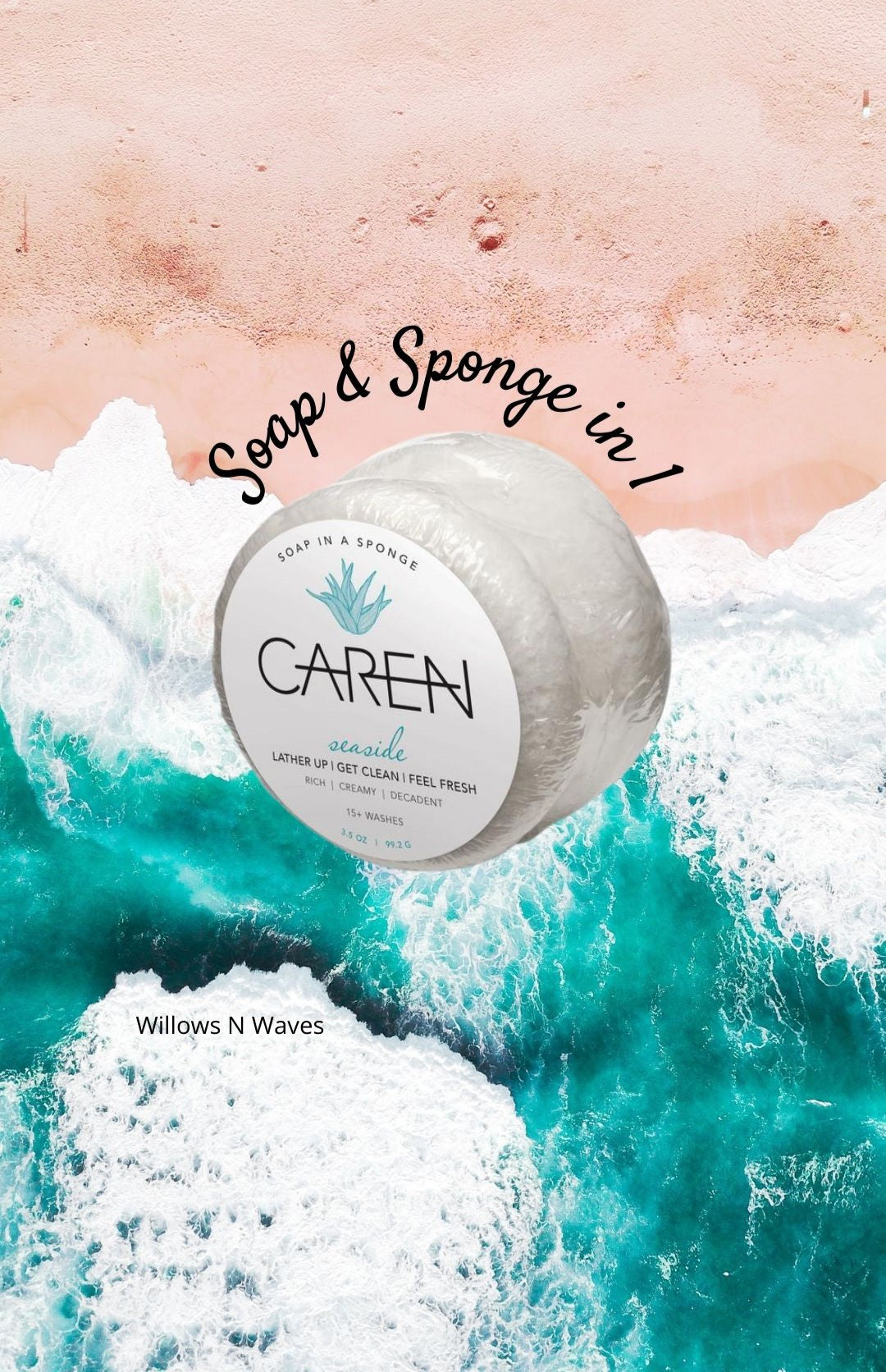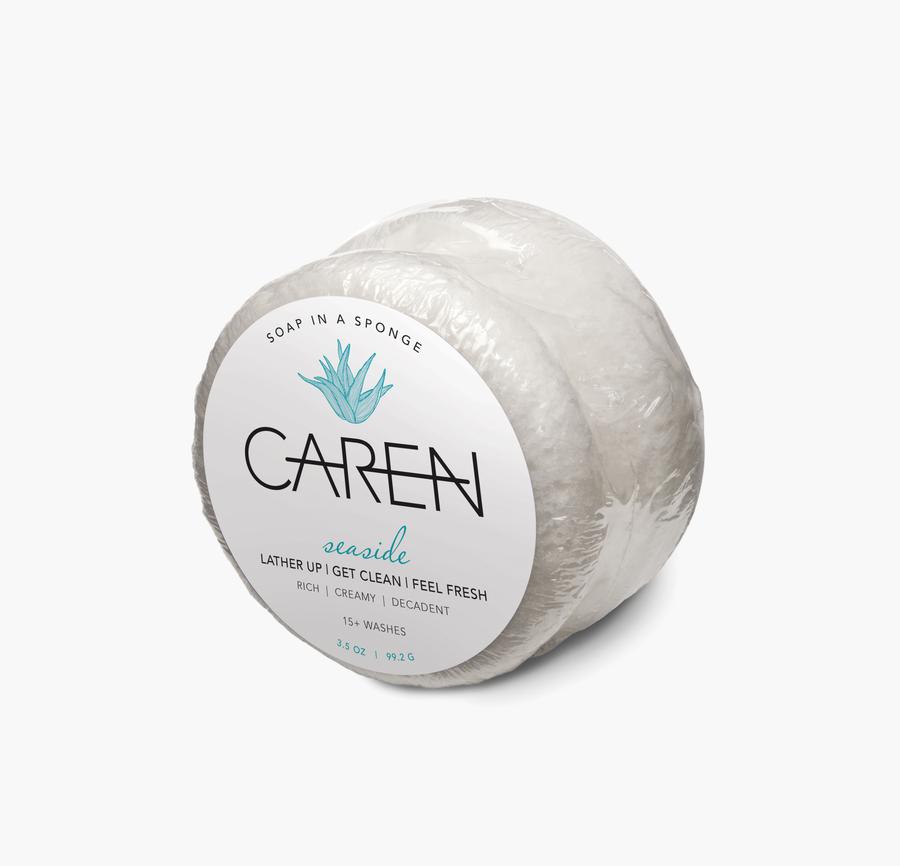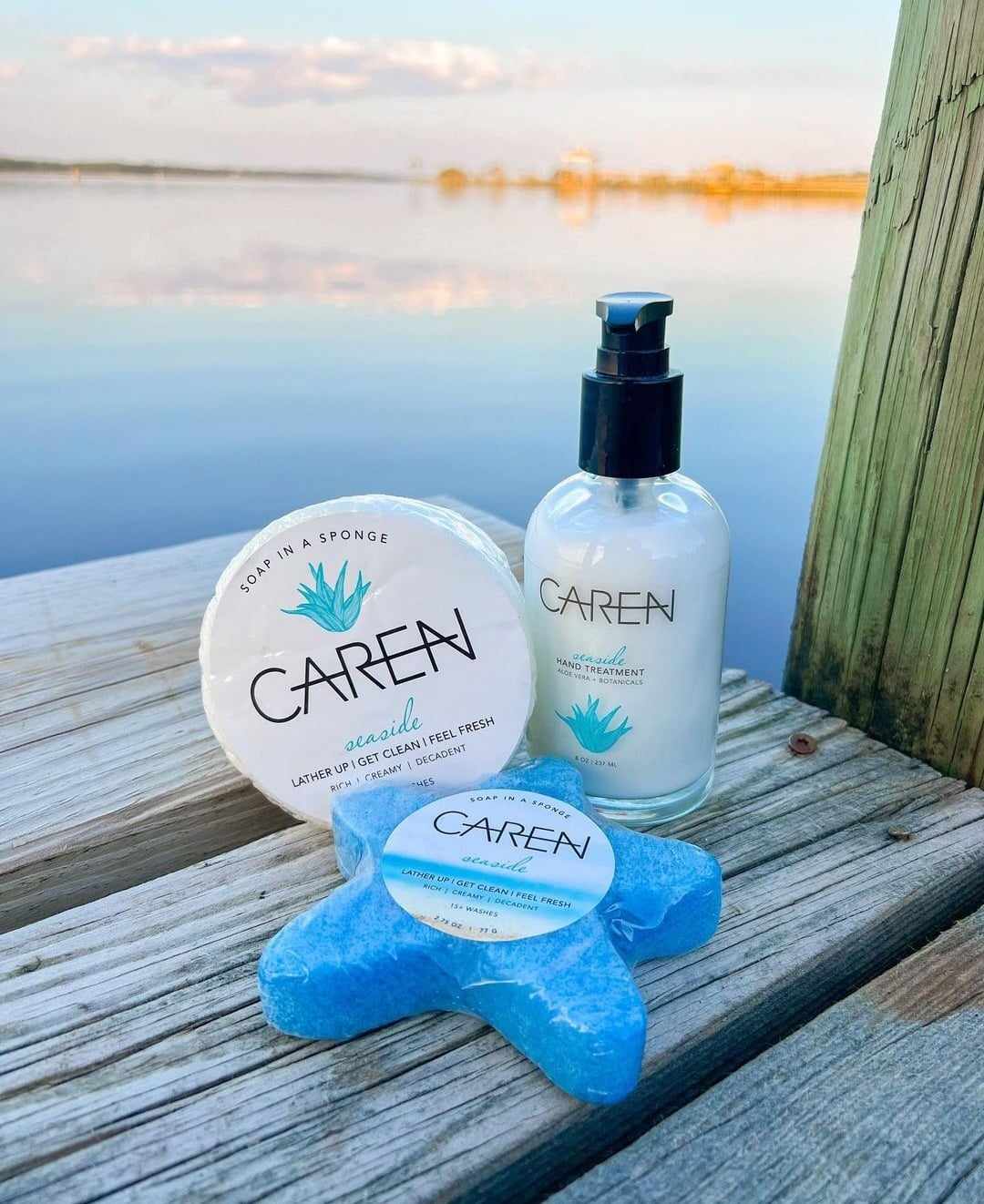 CAREN SOAP SPONGE SEASIDE WHITE
Sale price
$12.99 USD
Regular price
Sponges for the shower...a new concept in showering and bathing.

Our sponges have been infused with our luxurious body cleanser enriched with aloe vera, olive oil, lemon grass, sea kelp extracts, and abundance of creamy that insures the ultimate in pampering. Transform an ordinary shower or bath with this all in one skin cleanser and body buffer that cleans and exfoliates at the same time.
Fresh, clean sea scents with breezy marine notes of saltwater tide and calming seagrass musk, warmed over sunny notes of Sicilian lemon, happy florals, tranquil driftwood and lazy ocean moss.
15+ washes
Caren is a bath & body brand, established over 30 years ago. We are dedicated to providing effective, safe formulas utilizing naturally derived ingredients, protecting nature with responsible sustainable packaging and lending a kind hand in donating and supporting organizations in the fight against Breast Cancer and Childhood Cancer.
Our Nature inspired formulations begin with an aloe vera base, a healing blend of botanical therapy, vital antioxidants and rich vitamins that are effective and safe, providing true skin benefits. We raided Nature's medicine cabinet for powerful ingredients, formulated them with the best that science has to offer, creating products that nourish and comfort the skin. Originally formulated for patients undergoing chemotherapy and radiation, our products help provide excellent relief and recovery from these harsh treatments. In fact, our products are recommended by medical professionals and are available at some of the top cancer centers and hospitals in the country.
Our unique formulas are proudly manufactured in the USA and formulated without parabens, sulfates, phthalates, mineral oil, petrolatum, gluten and GMO's. Cruelty free.