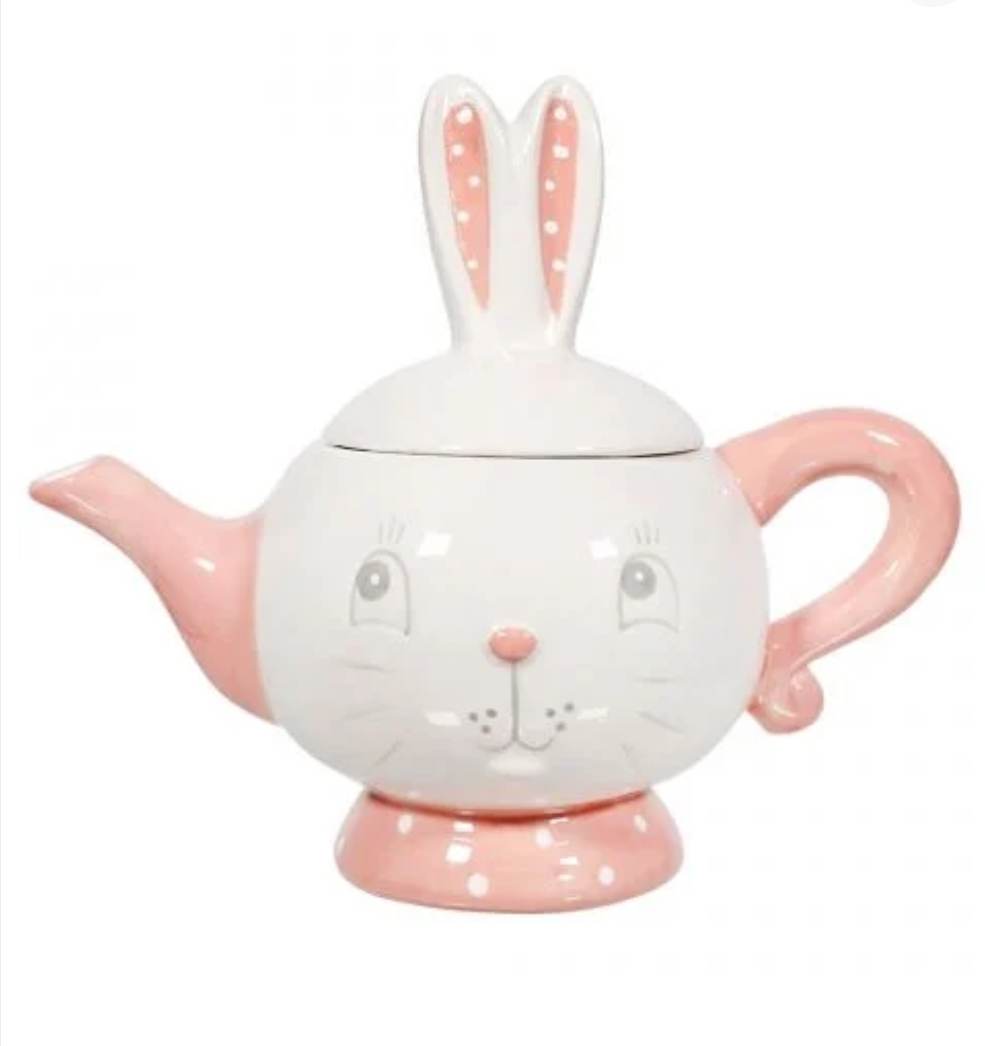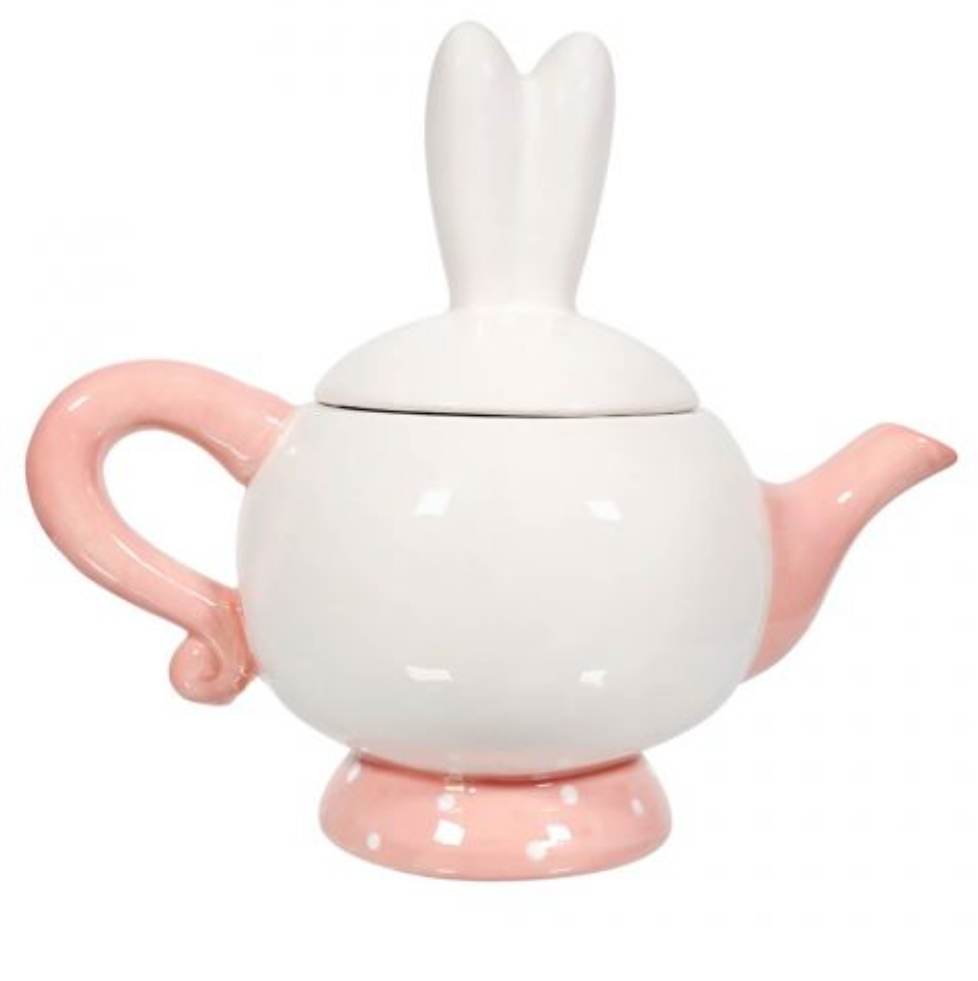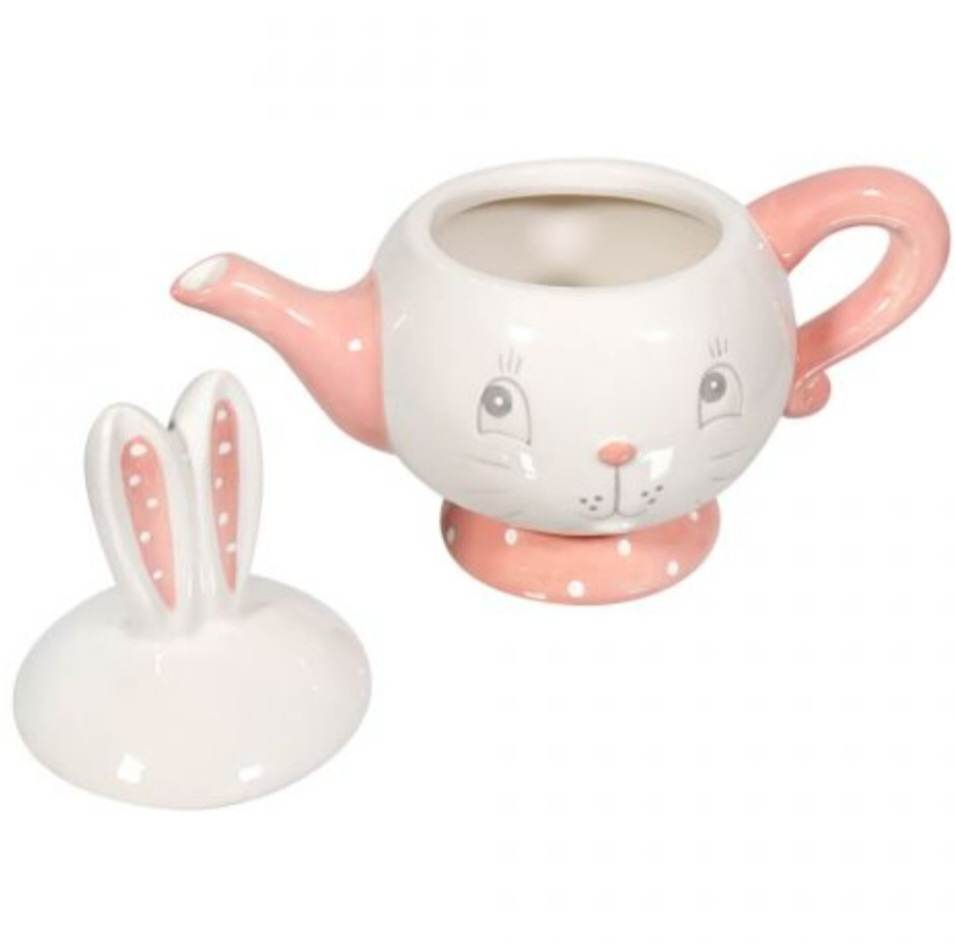 Easter Dottie Tea Pot by Johanna Parker
Sale price
$17.50 USD
Regular price
$35.00
This little bunny, short and stout, has a pink colored handle and pink colored spout, as well as the cutest little pink nose! It doesn't get much cuter than this Easter Dottie Tea Pot with white polka dots in his ears that match the dots on the base. Just give the ears a tug to pull off the lid, and be sure to pour your beverage of choice into any of the wonderful Easter mugs by Johanna Parker!

A Johanna Parker design
Johanna Parker's ceramic products have a style inherent to her design – they are not expected to be perfect. They are made of dolomite and she likes the glazing to be subtle, yet imperfect, which may make them look flawed, but they are not. The imperfections are inherent to her brand and to be expected. There will be no refunds, returns, or exchanges for the technique that Johanna has approved from the manufacturer.
Size: 7.75x7.5x4.75"
Material: Hand Painted Dolomite Ceramic
Food safe
Not microwave safe
Handwash only
Brand: Johanna Parker