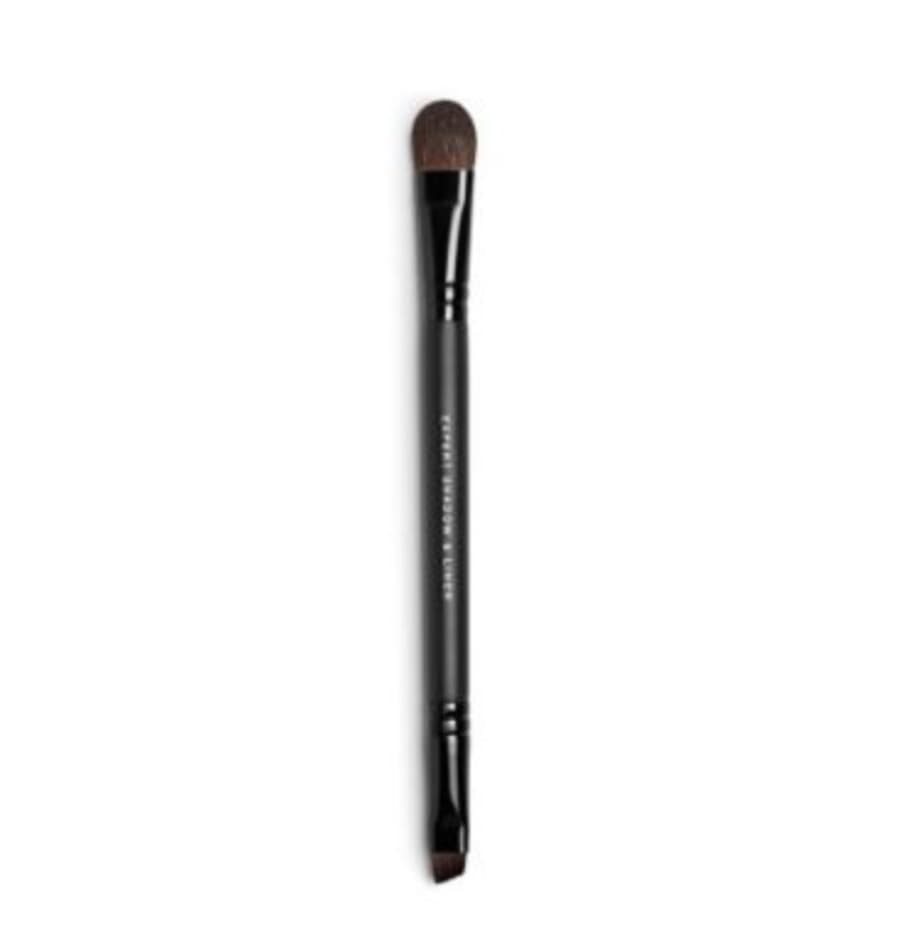 BAREMINERALS EXPERT SHADOW & LINER BRUSH
Sale price
$28.00 USD
Regular price
LIMITED EDITION
* Natural and synthetic fibers* Multi-purpose application*
Double the brushes, double the versatility. With a tapered eyeshadow
brush on one end for all-over application, contouring, highlighting and
detail work, and a dense, angled eyeliner brush on the other, the looks
you can create are endless. Take this one-stop shop on-the-go to
maximize its portability.
USE BEST WITH: Eyeshadow and wet/dry eyeliner
APPLICATION TECHNIQUE:
Tapered eyeshadow brush end: Pat eyeshadow into place.
Angled eyeliner brush end: Create dash marks across the lash line. Double-back and connect them for an easy, traditional line on-the-quick.
Use the angled eyeliner brush wet with eyeshadow or liner shadow for a liquid liner look.
Use the tapered eyeshadow brush end for concealing.