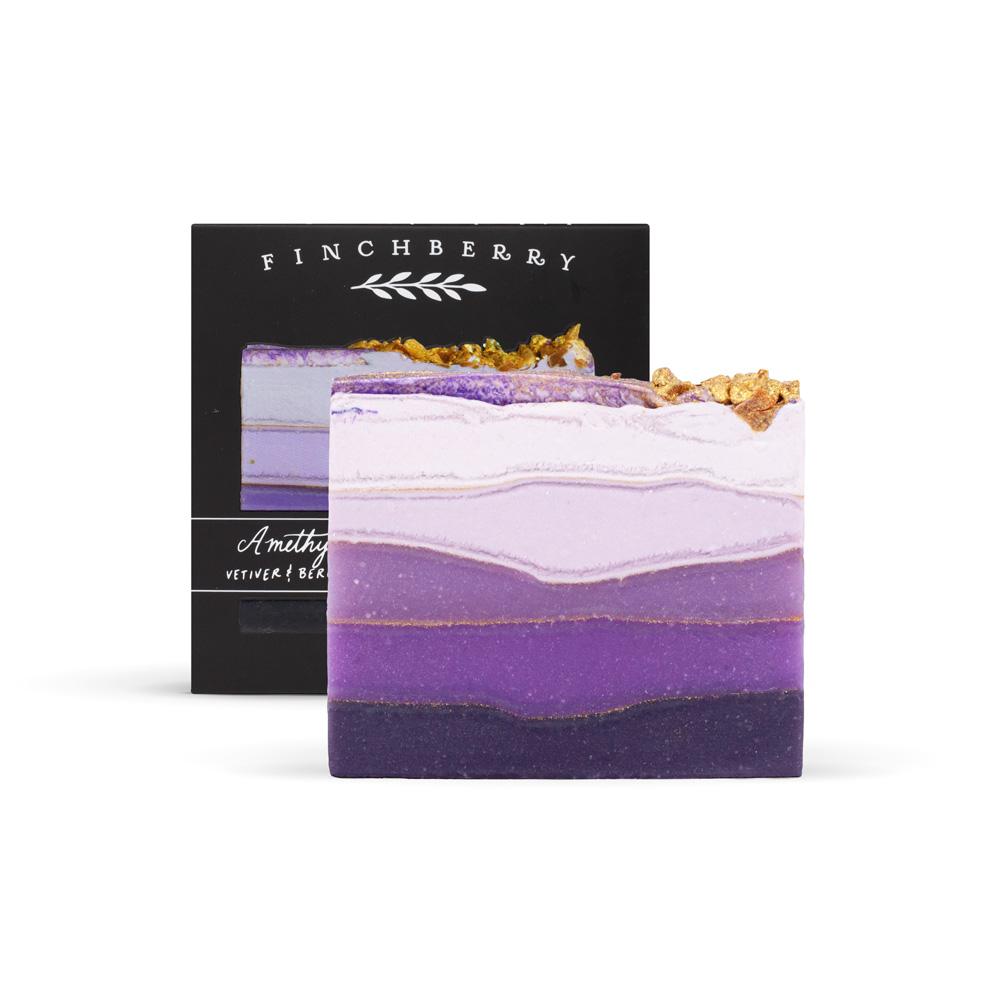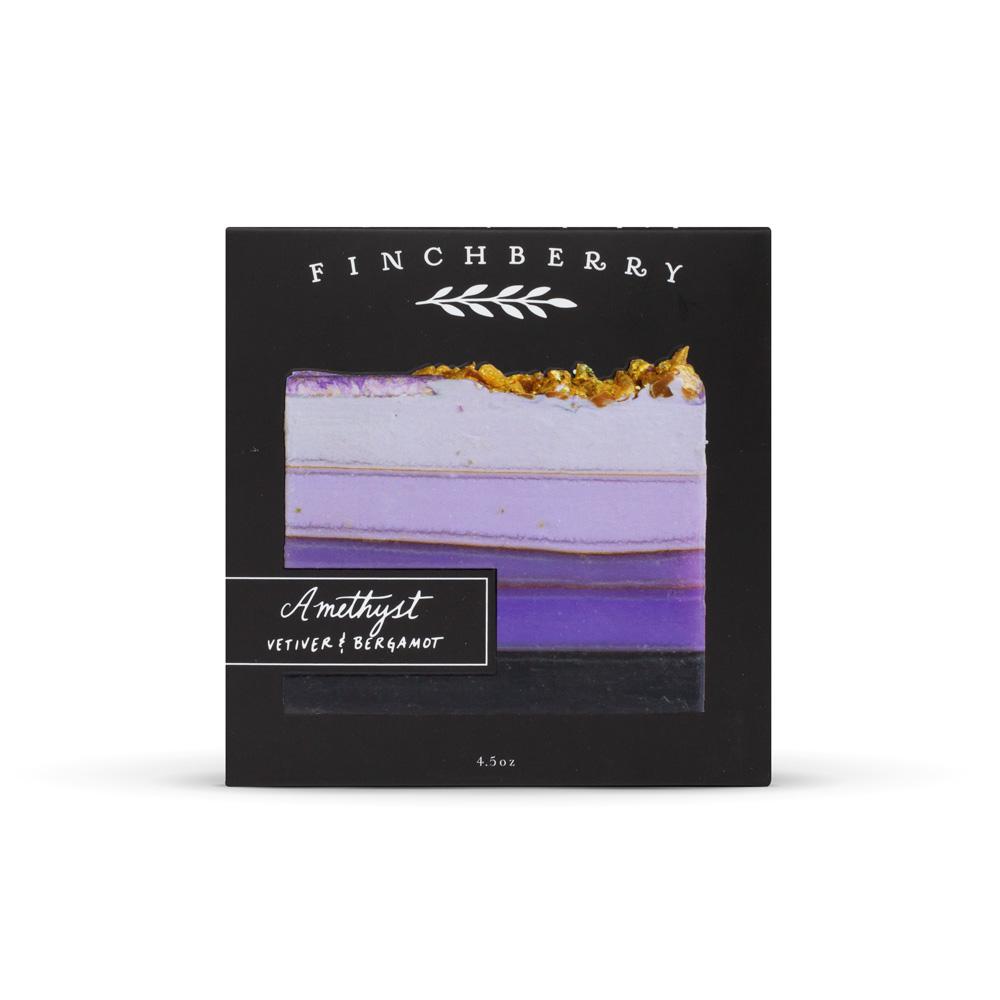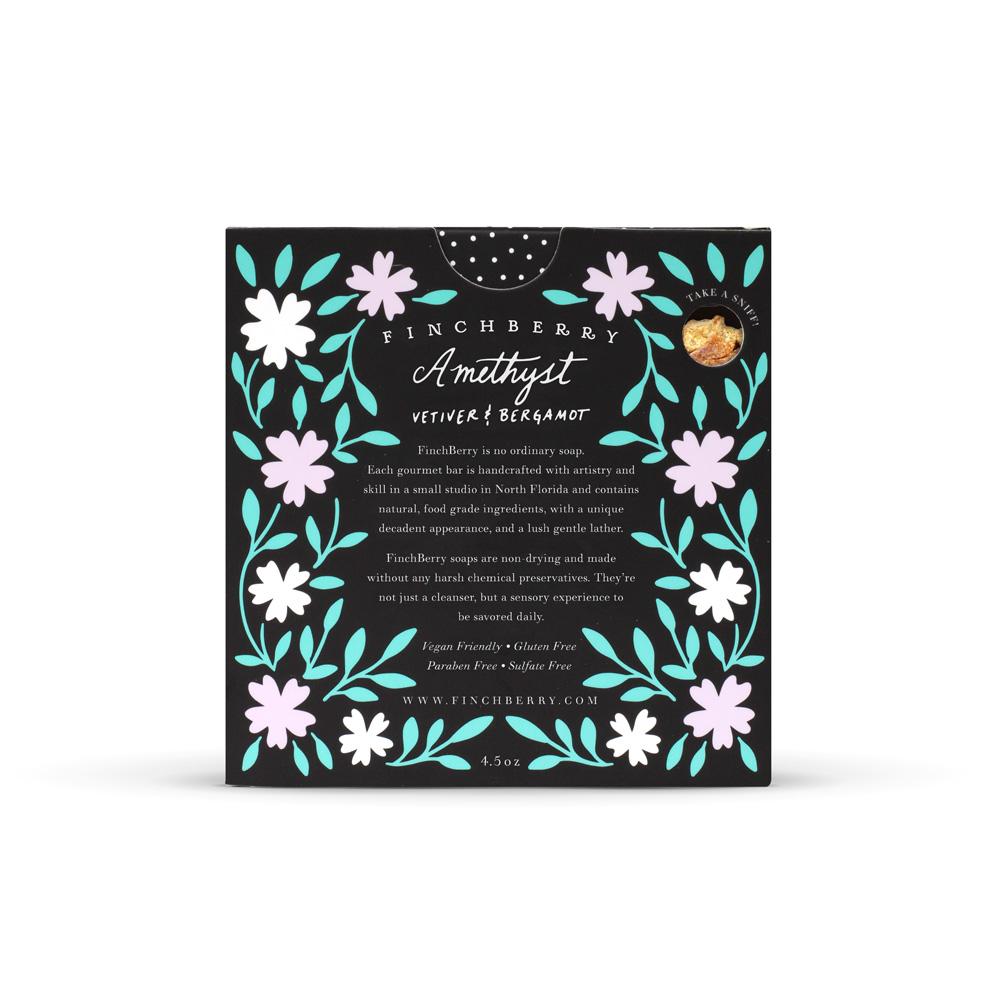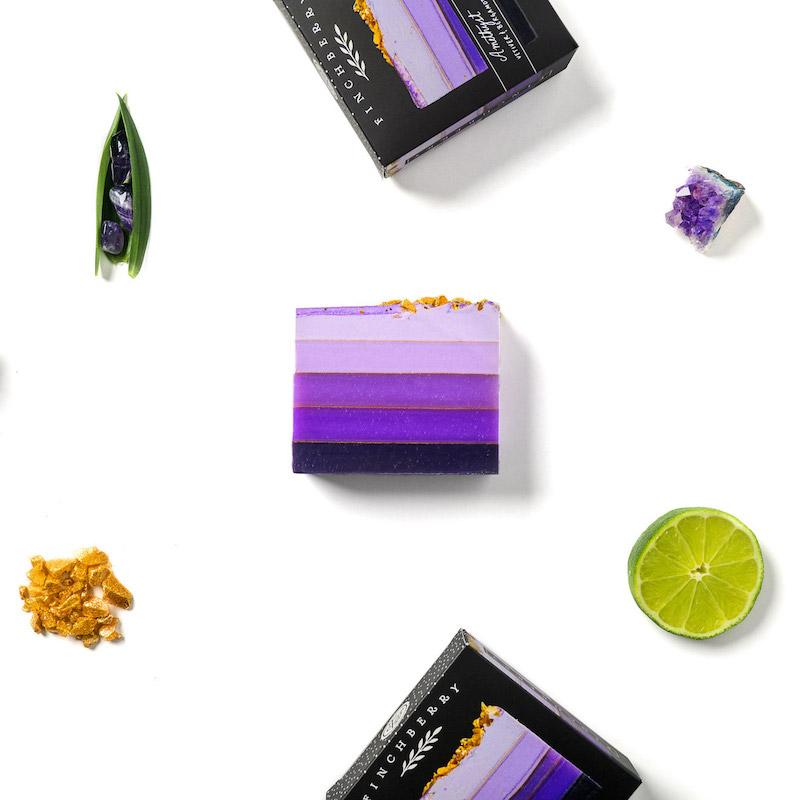 FINCHBERRY AMETHYST HANDCRAFTED VEGAN SOAP
Sale price
$5.00 USD
Regular price
$10.00
Amethyst delivers the fragrance of fresh, crisp vetiver mixed with the citrusy bergamot to produce a refreshing, sharp scent. The violet gradient aesthetic reflects this soap's delicate dance of aromas, highlighting the perfect combination of earthy, exotic, and tangy fragrances. This scent is perfect to relieve the stresses of the day while also rejuvenating your senses. 

VEGAN - CRUELTY FREE - PRESERVATIVE FREE - MADE IN THE USA
weighs approximately 4.5 ounces
comes boxed
Ingredients: Purified water, saponified oils of organic olive, organic coconut, palm, shea butter, select essential and/or fragrance oils, mica, oxides, cosmetic glitter.