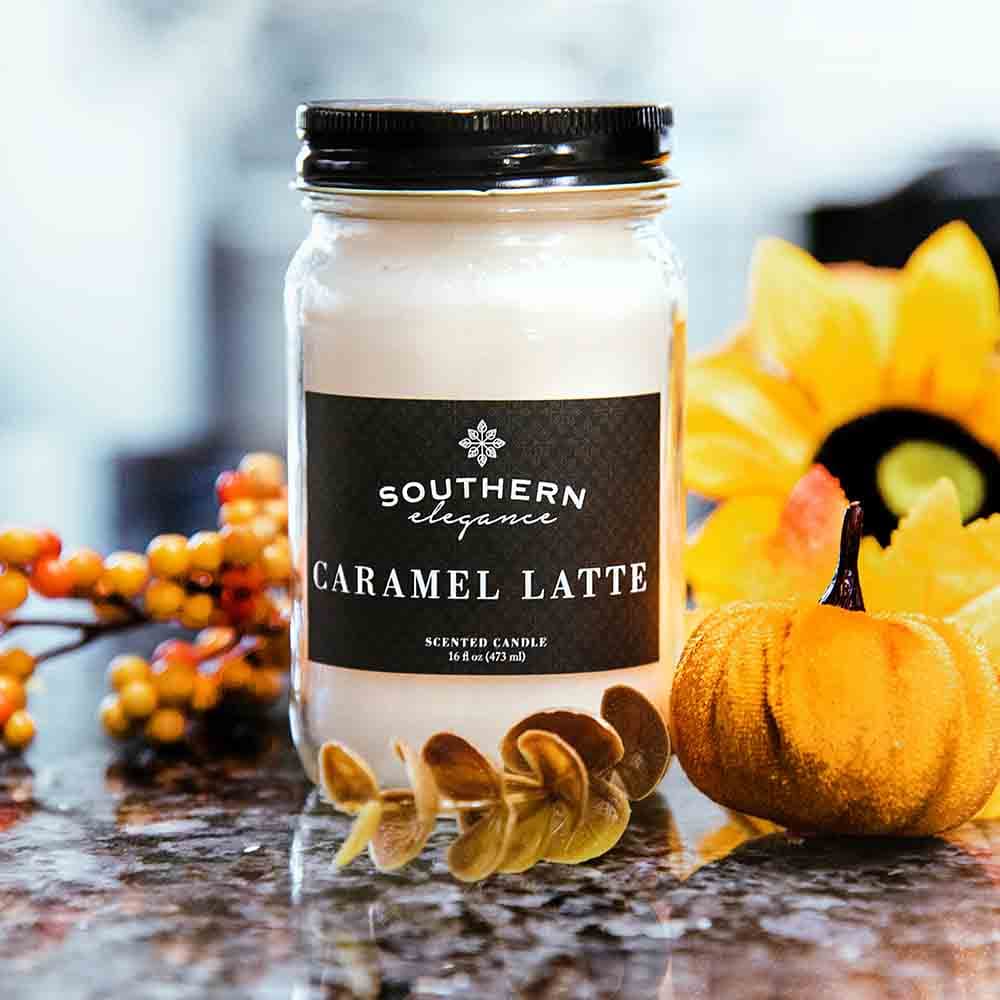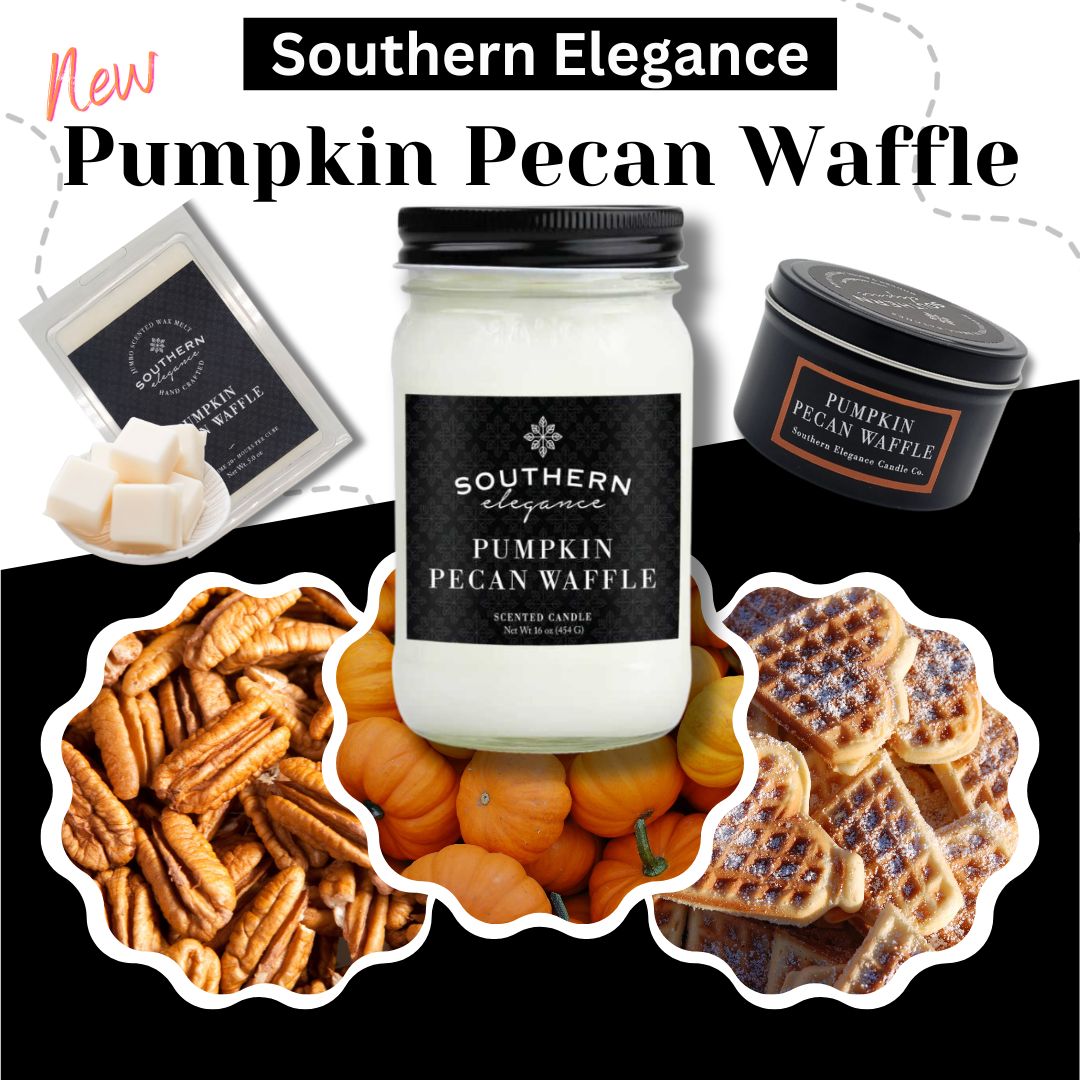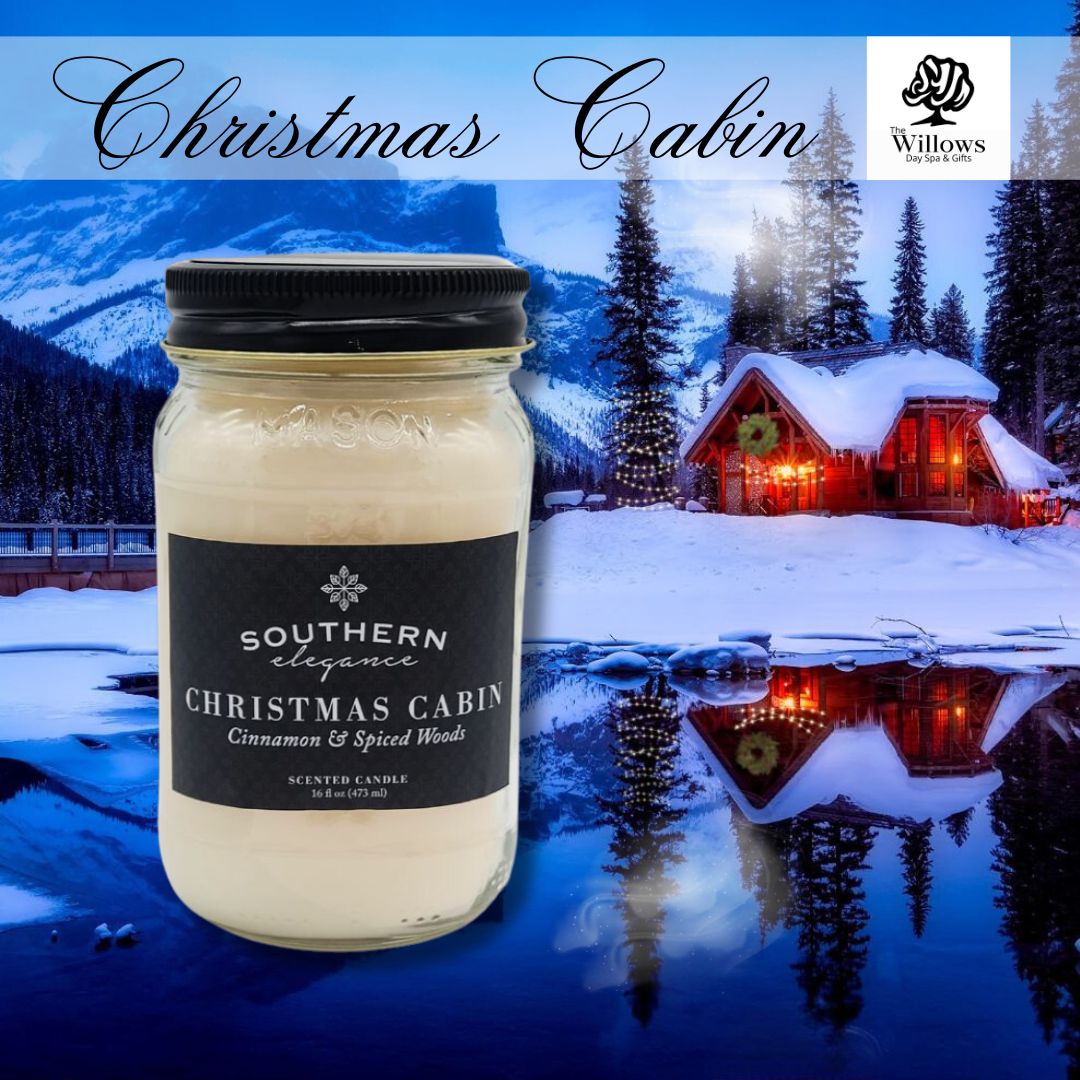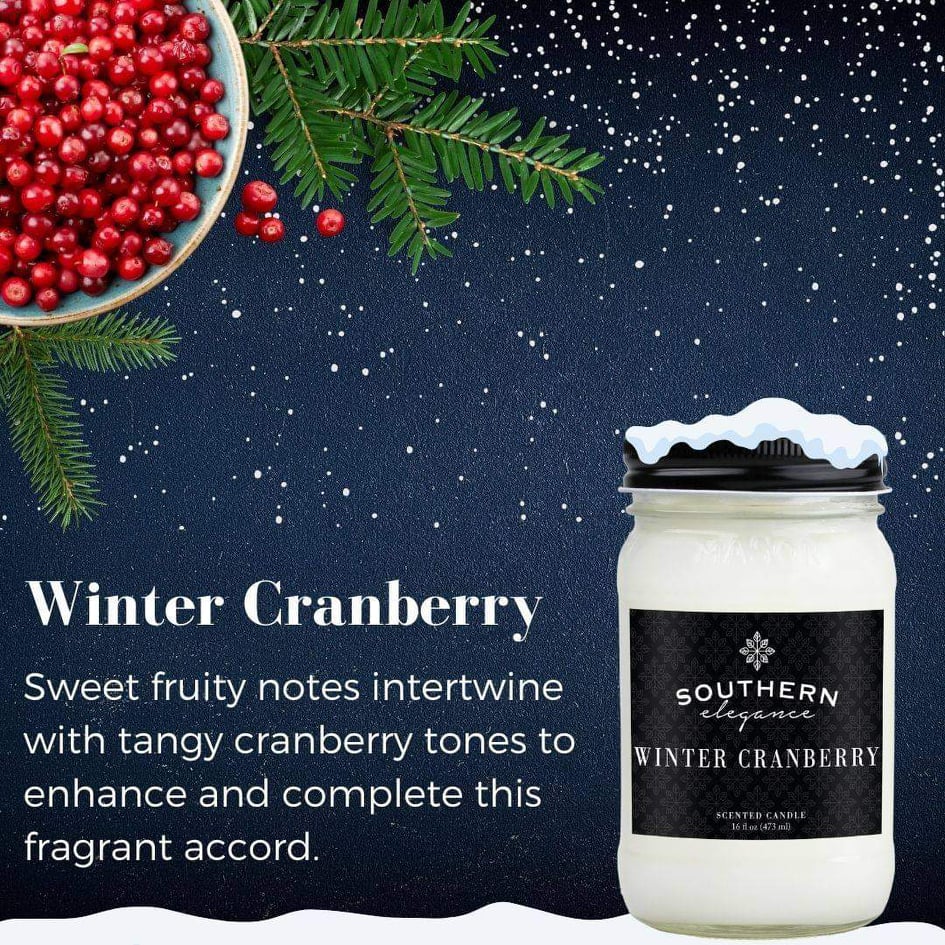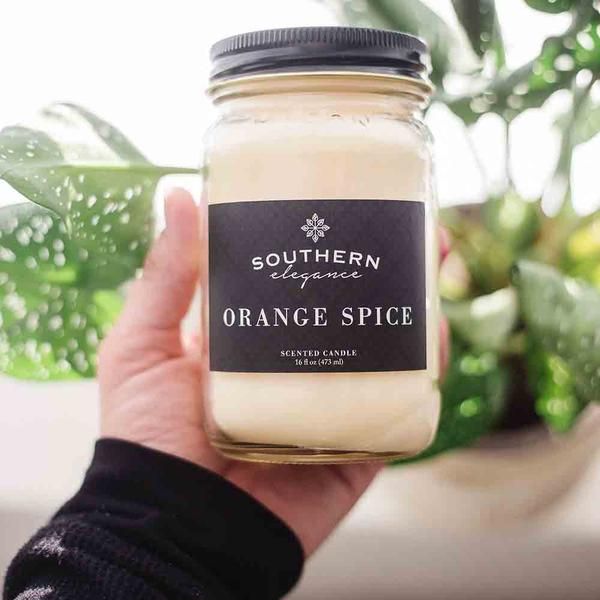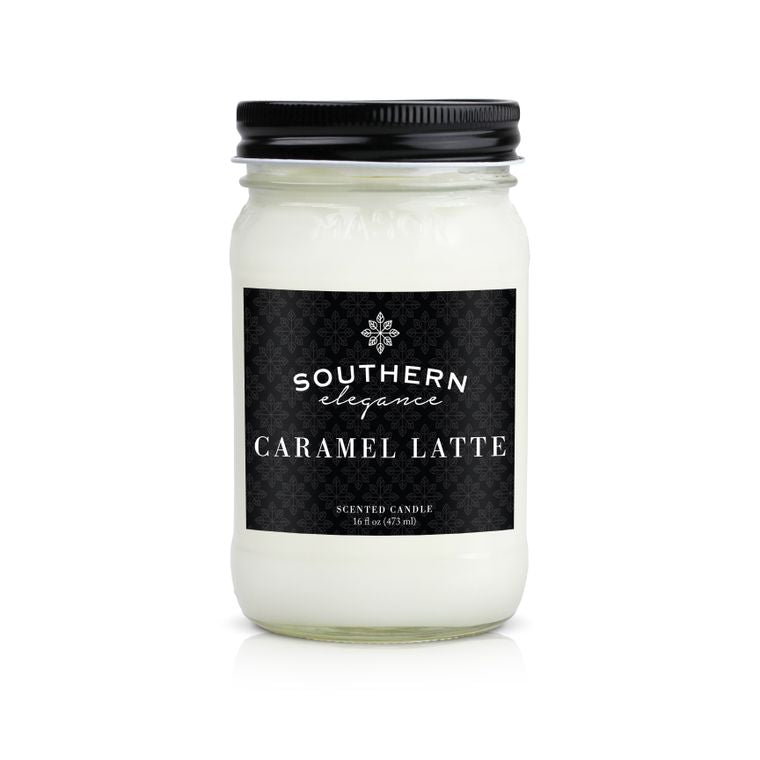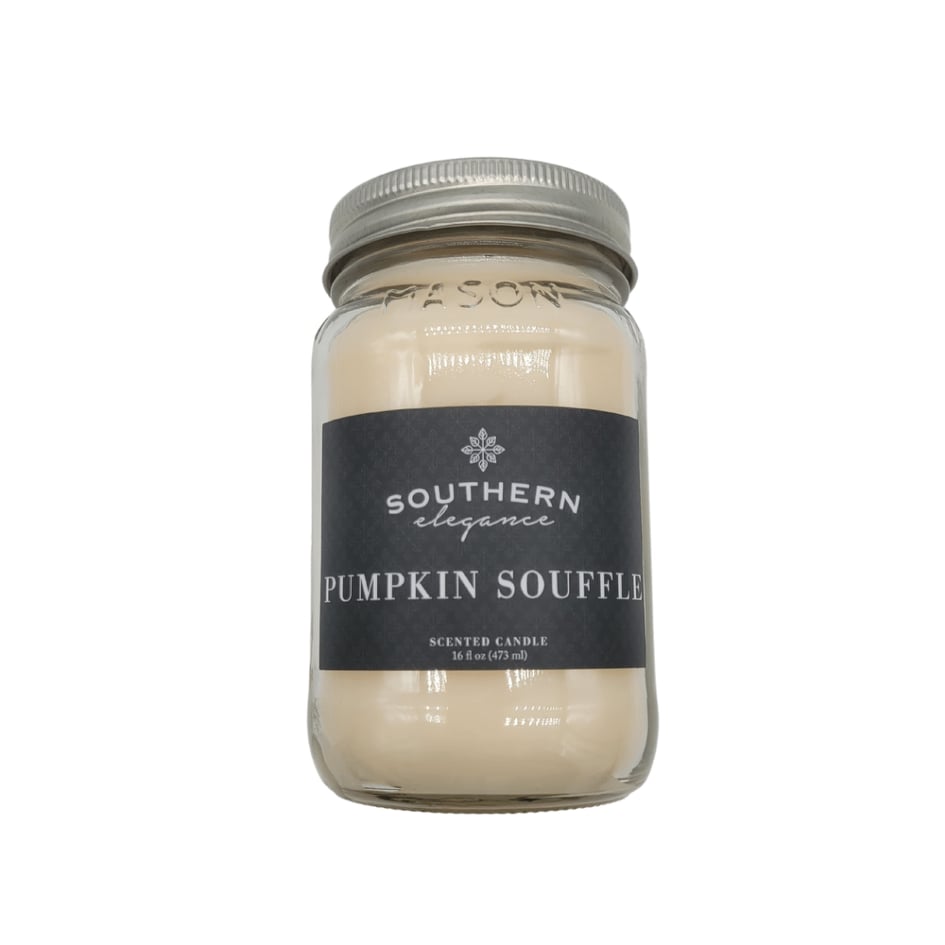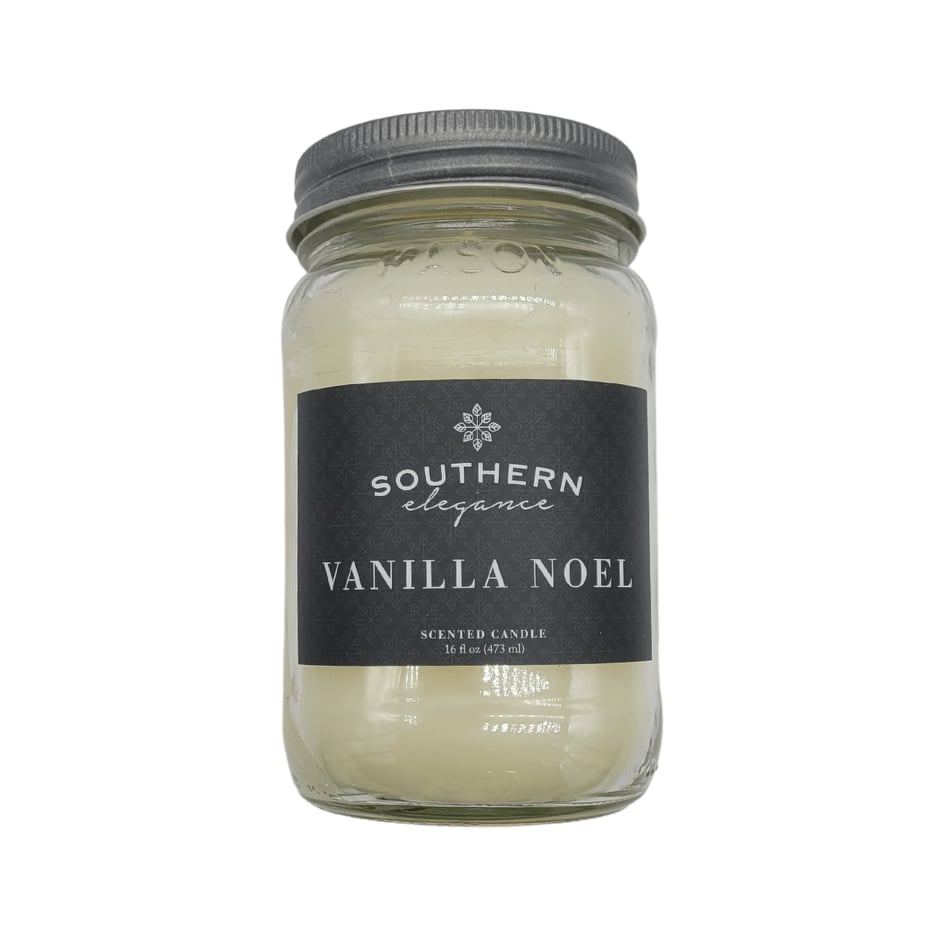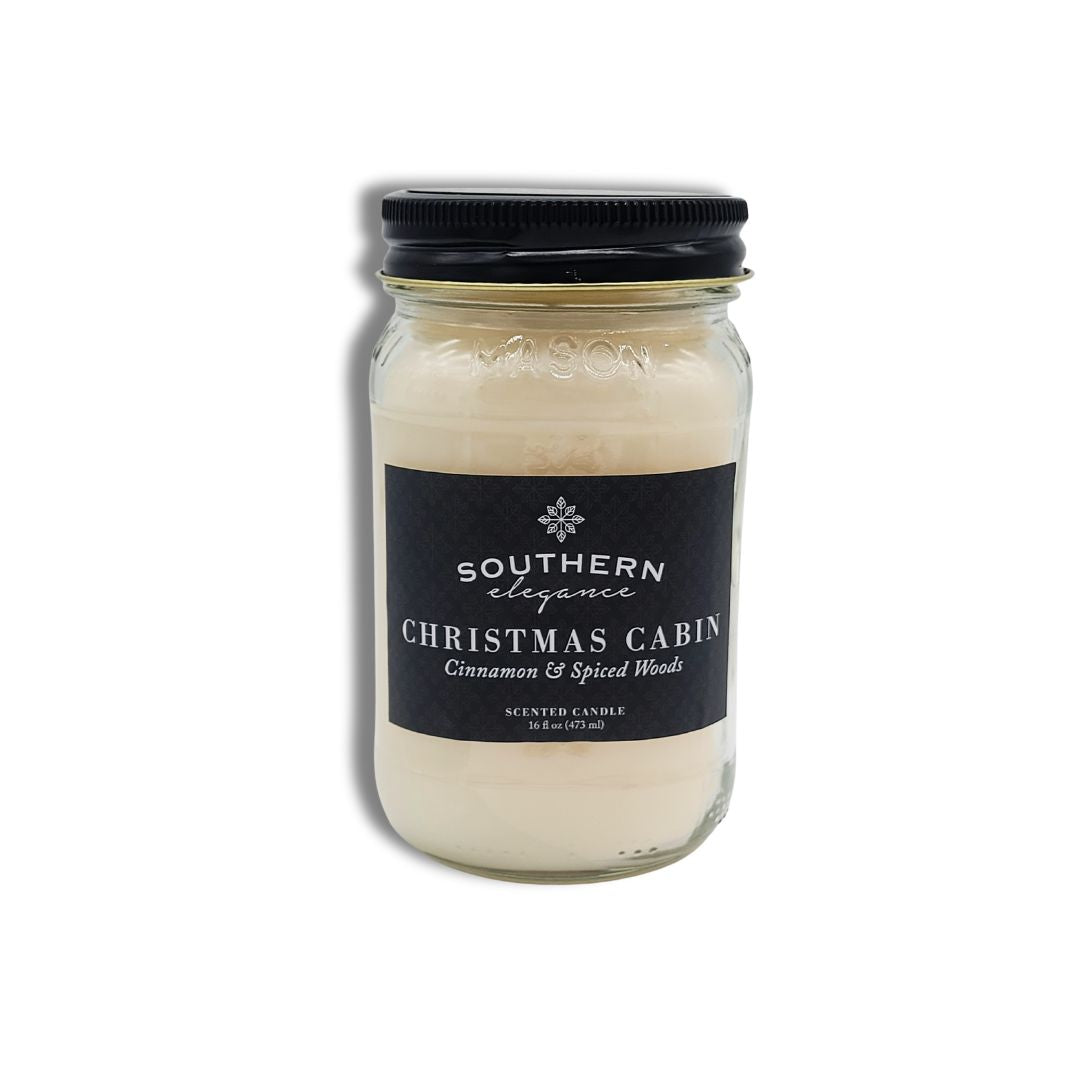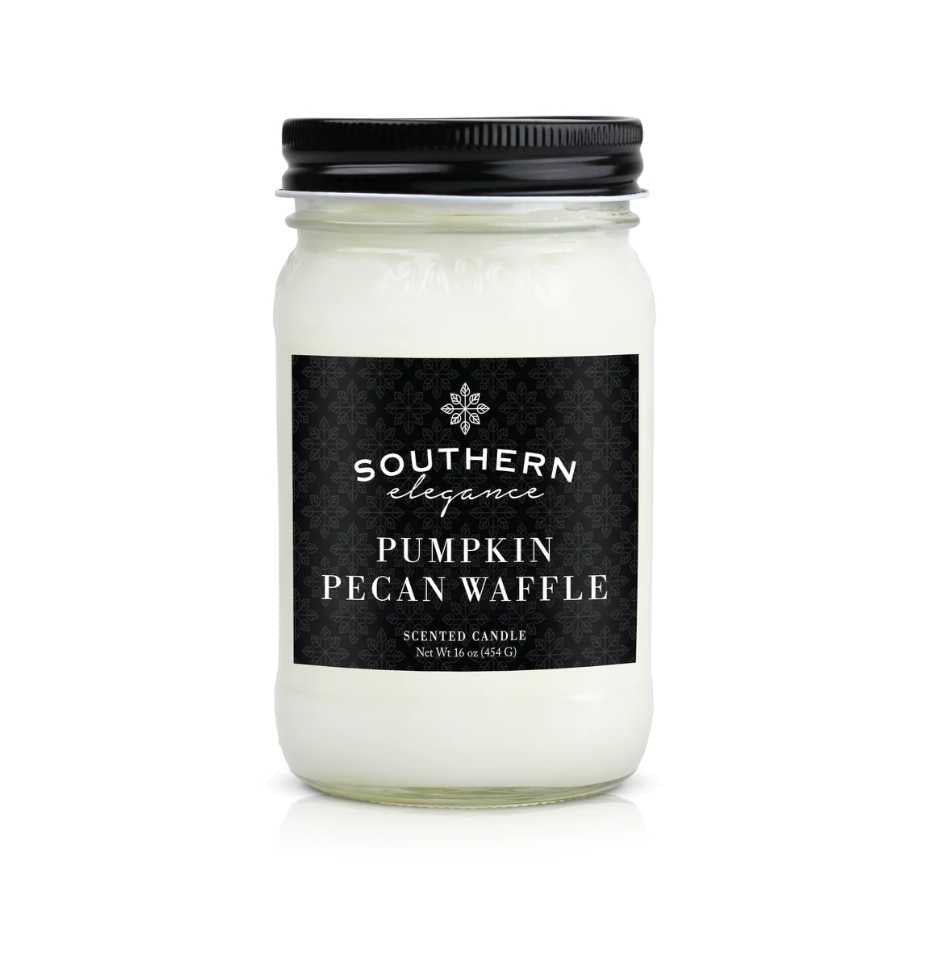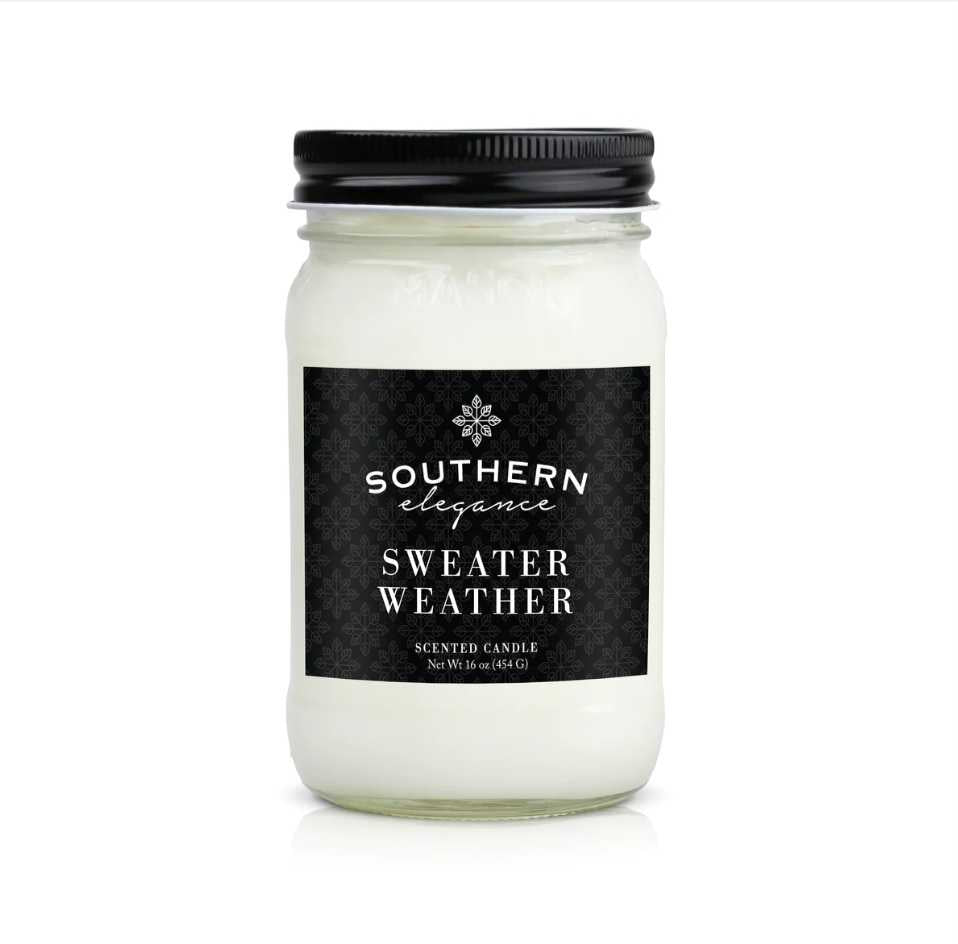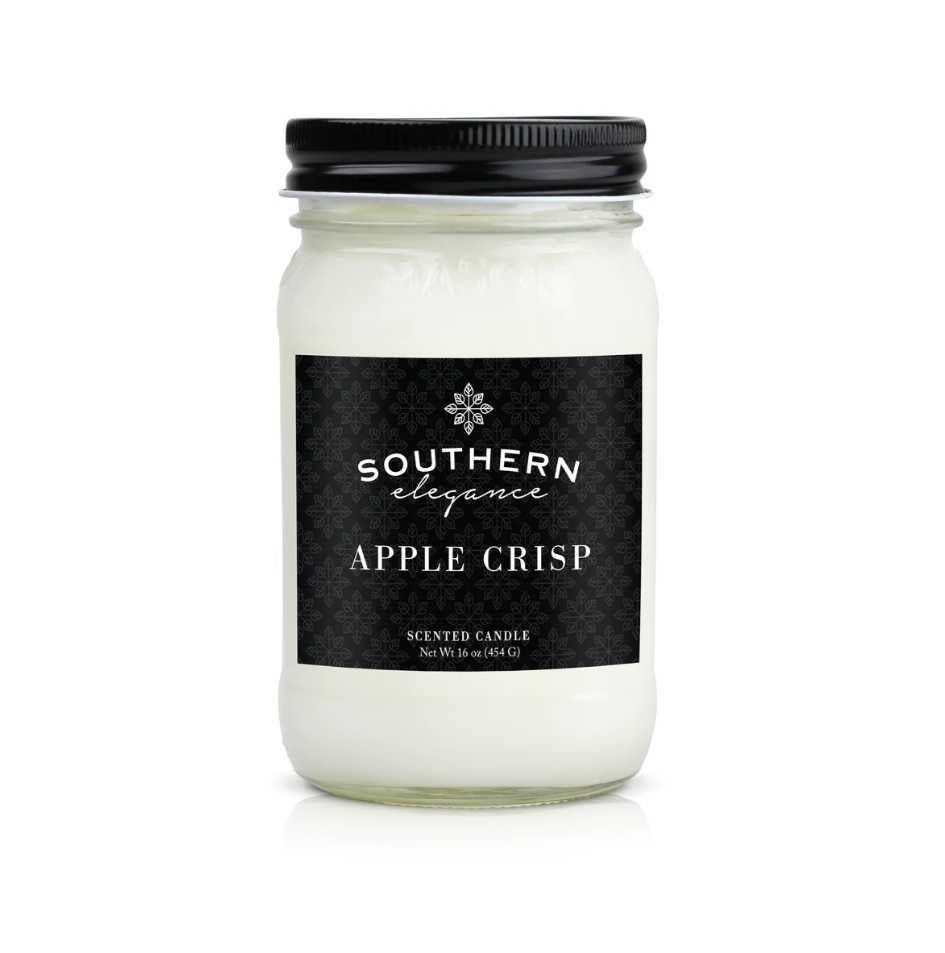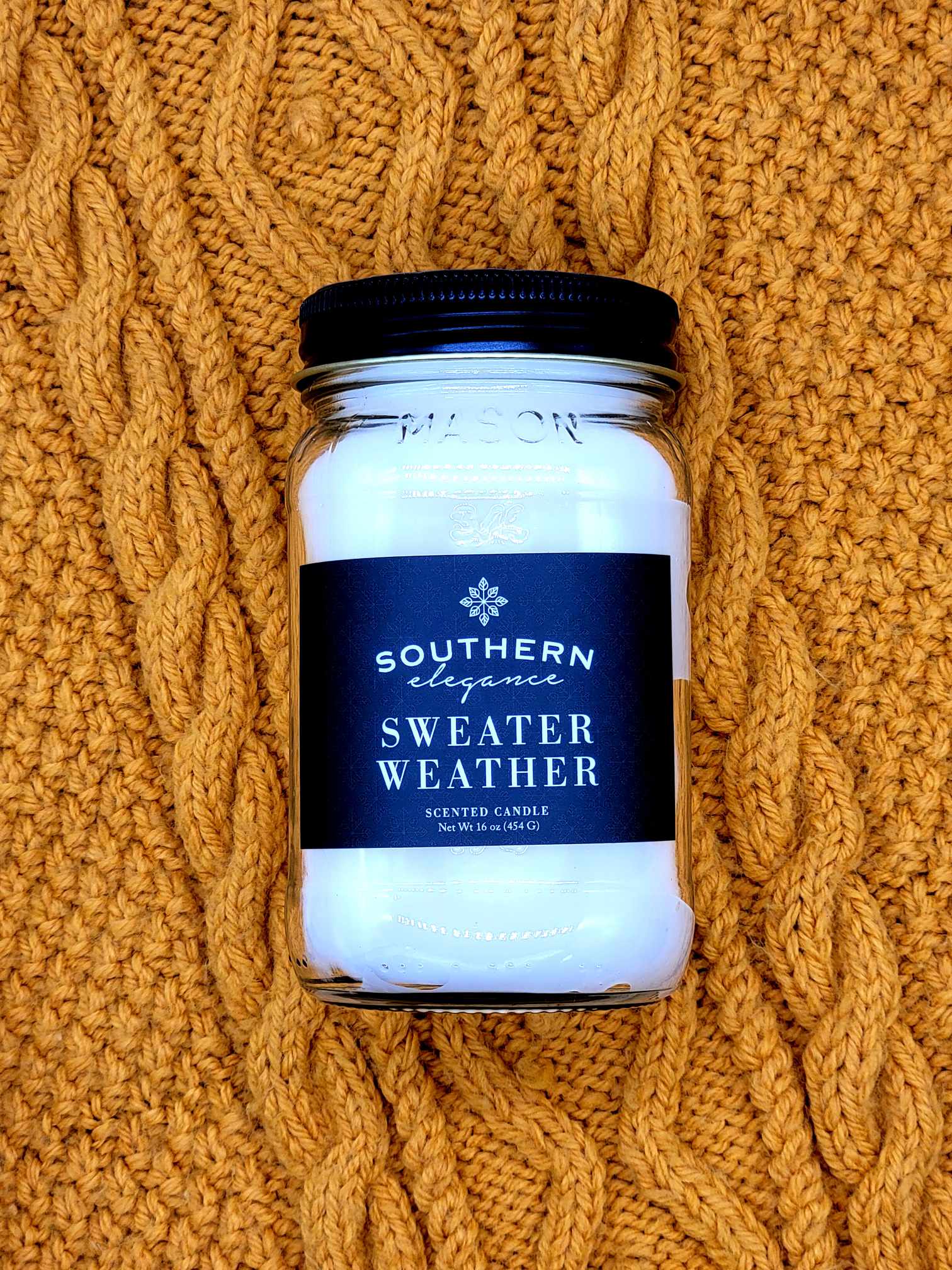 SOUTHERN ELEGANCE 16 OZ CANDLES - Holiday collection
Sale price
$28.00 USD
Regular price
Deliciously scented candles perfect for the holidays and for gift giving.

Orange Spice: The flavorful scent of cloves wrapped in citrusy orange essence evokes memories of Granny's clove-studded oranges spread throughout the house. It will fill the room with a wonderful orange fragrance that is sure to be a favorite.
Caramel Latte: ☕️ Envision a cool fall night sitting by the fireplace and the enticing aroma of pumpkin puree hand blended with sweet caramel and warm sweet cream fill the room
Winter Cranberry: Sweet fruity notes intertwine with tangy cranberry tones. Delightful grape scents and warm musk blend together to unite, enhance and complete this fragrant accord.
Christmas Cabin: This holidays scent was selected by popular vote! Christmas Cabin has classic holiday notes of spicy cinnamon, fresh orange zest, juicy cranberry, and sweet bayberry over a warm woody base. A fan favorite for sure.
Pumpkin Pecan Waffle: This fragrance is reminiscent of the aroma of pumpkin pecan waffles with butter and syrup. With the exquisite blend of ground cinnamon and the tart blend of apple and cherry.
Sweater Weather: A Refreshing Autumn fragrance consisting of cool mints surrounded by ripe fruits with a background of oakmoss and musk. The feeling of walking inside a warm log cabin escaping the winter cold.
Apple Crisp: Baked Apples with a butter crumb topping sprinkled with hints of cinnamon and vanilla
About Southern Elegance Candle Co.: Our small batch candles are designed to capture the moments that are most important in life. We strive to foster a sense of community, southern hospitality, and the comfort of home. The candles of Southern Elegance Candle Company are poured deep in the heart of North Carolina. Each small batch of candles is meticulously poured to ensure you receive the highest quality candle possible.
16 oz Mason Jar Candle
Premium Soy Wax Blend: Clean burning and long lasting. Soy Wax is eco-friendly and renewable, American grown, sustainable, and carbon neutral. Cotton wick braided with thin paper threads.
Burn times will always vary depending on the placement of your candle. Drafty areas will burn slightly quicker. Burn times will also vary depending on the height of your wick. The longer the wick, the quicker the candle will burn. You can extend your candles burn time by burning the candles long enough to allow the wax pool to reach the edge. If you do not allow them to burn all the way to the edge of the container when you first burn them, they will begin to tunnel down into the wax instead of melting all the way to the edges. Approx. estimated burn time 105-110 hours.
Woman Owned        Made in USA         Handmade