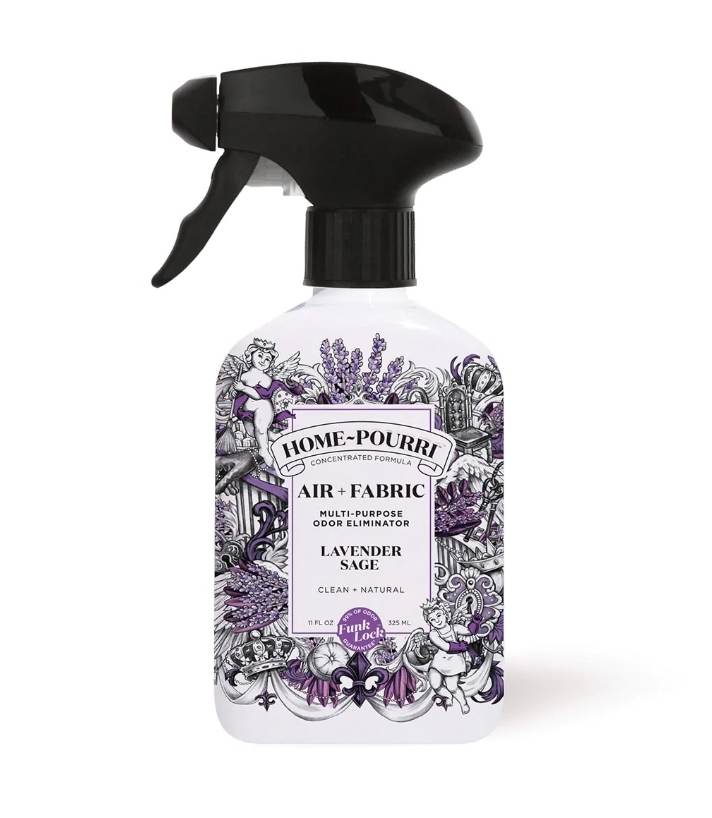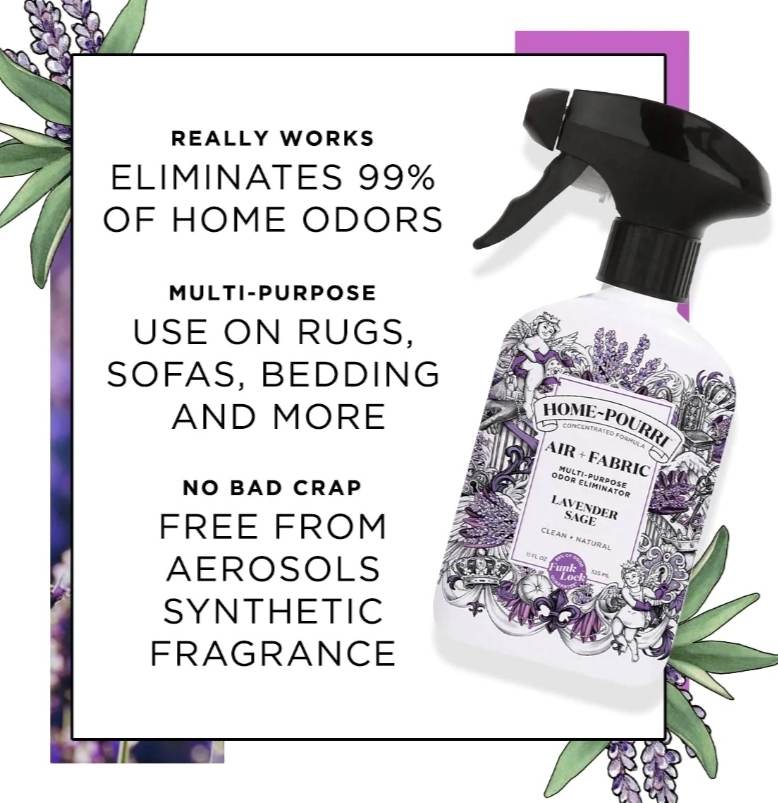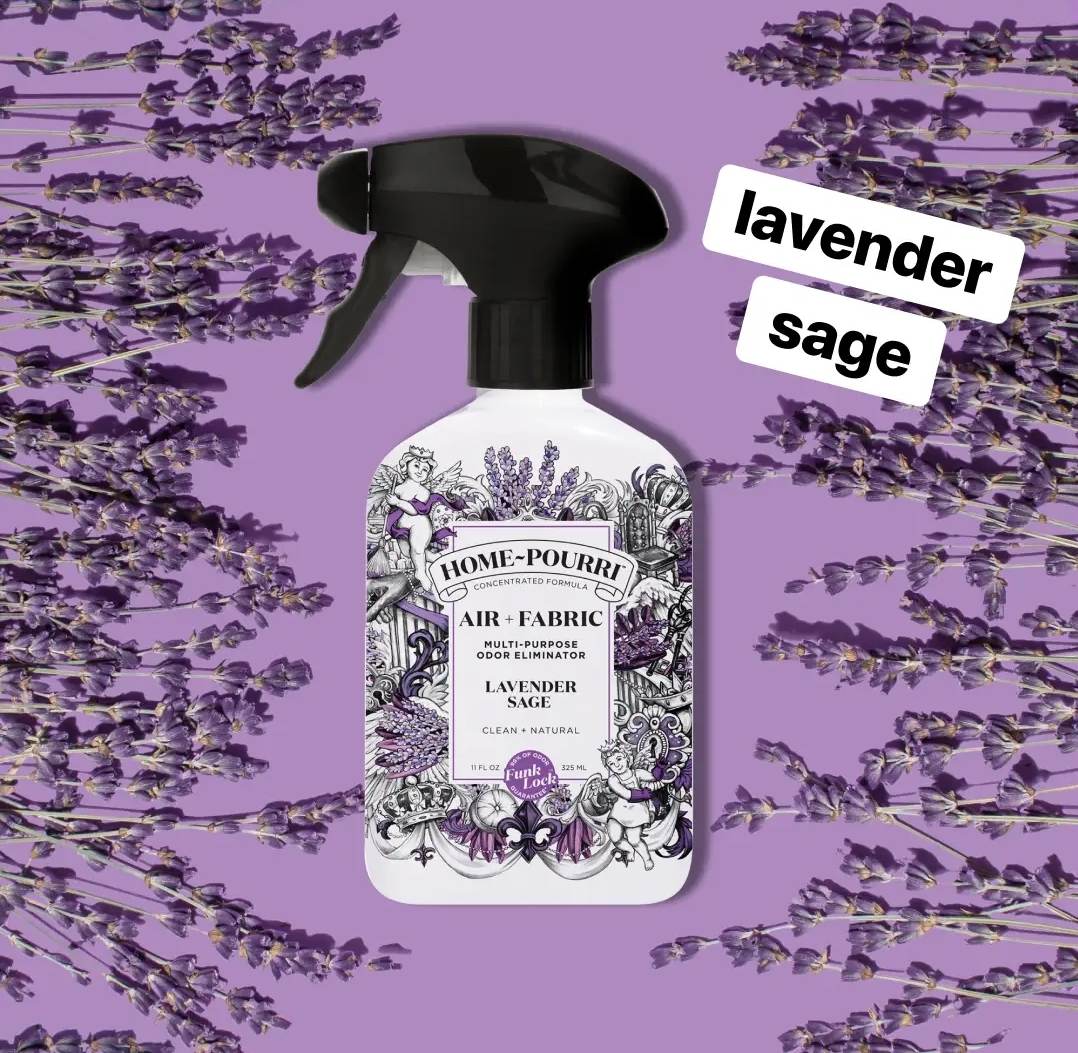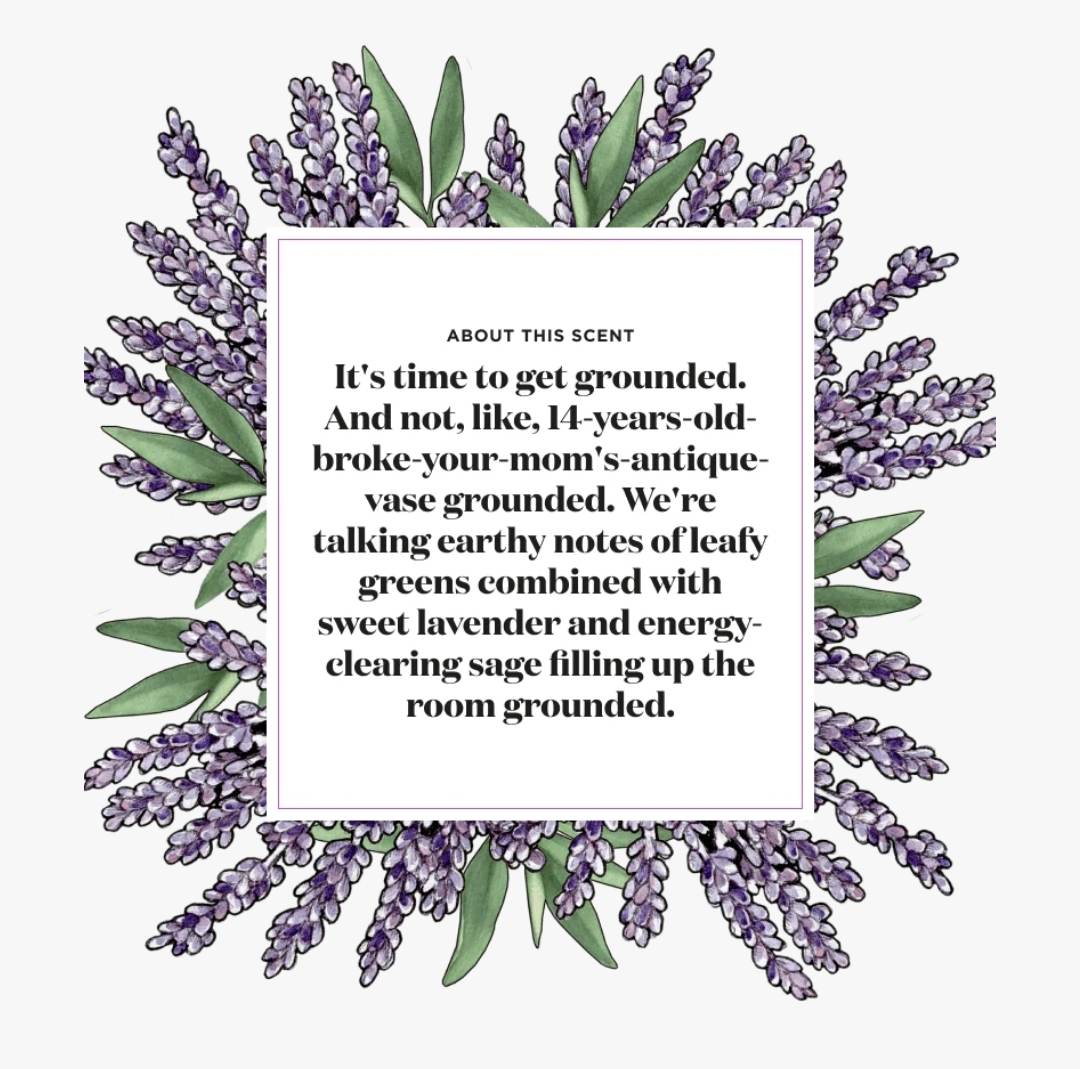 HOME-POURRI MULTI-PURPOSE ODOR ELIMINATOR LAVENDER SAGE
Sale price
$14.99 USD
Regular price
Eliminate 99% of home odor naturally, like for real. Proprietary Funk Lock™ Technology neutralizes odors before they hit your nose and an essential oil blend leaves behind a calm and grounding scent.

Spray on: air, curtains, carpets, rugs, bedding, couches, pillows even trash cans, the list is endless!
INGREDIENTS
Essential oil blends and Proprietary natural Funk Lock™ Technology work together to neutralize odor molecules so they never reach your nose and leave your home smelling better than you found it – guaranteed.
HOW IT WORKS
Home~Pourri works in the air, on curtains, carpets, rugs, couches, bedding trash cans and more, eliminating odors within 60 seconds and leaving behind and incredible fresh scent.
It's guaranteed to outperform chemical alternatives and scientifically tested in a laboratory controlled setting against cigarette smoke, pet, and kitchen malodors
Simply spritz 3-5 sprays on any stinky surface or into the air.
You'll probably become obsessed with this product and want to spray it on e-ver-y-thing. But, please use only as directed.
SAFETY AND WARNING
Don't use on leather, suede, or silk fabrics that may water spot. Keep out of reach of children & pets. Do not ingest. Do not spray directly toward face. If eye contact occurs, rinse well with water. Avoid eye contact. For external use only; do not ingest. Use in well ventilated area. Keep away from children. Never tested on animals (only stinky humans).
11oz - Up to 570 uses