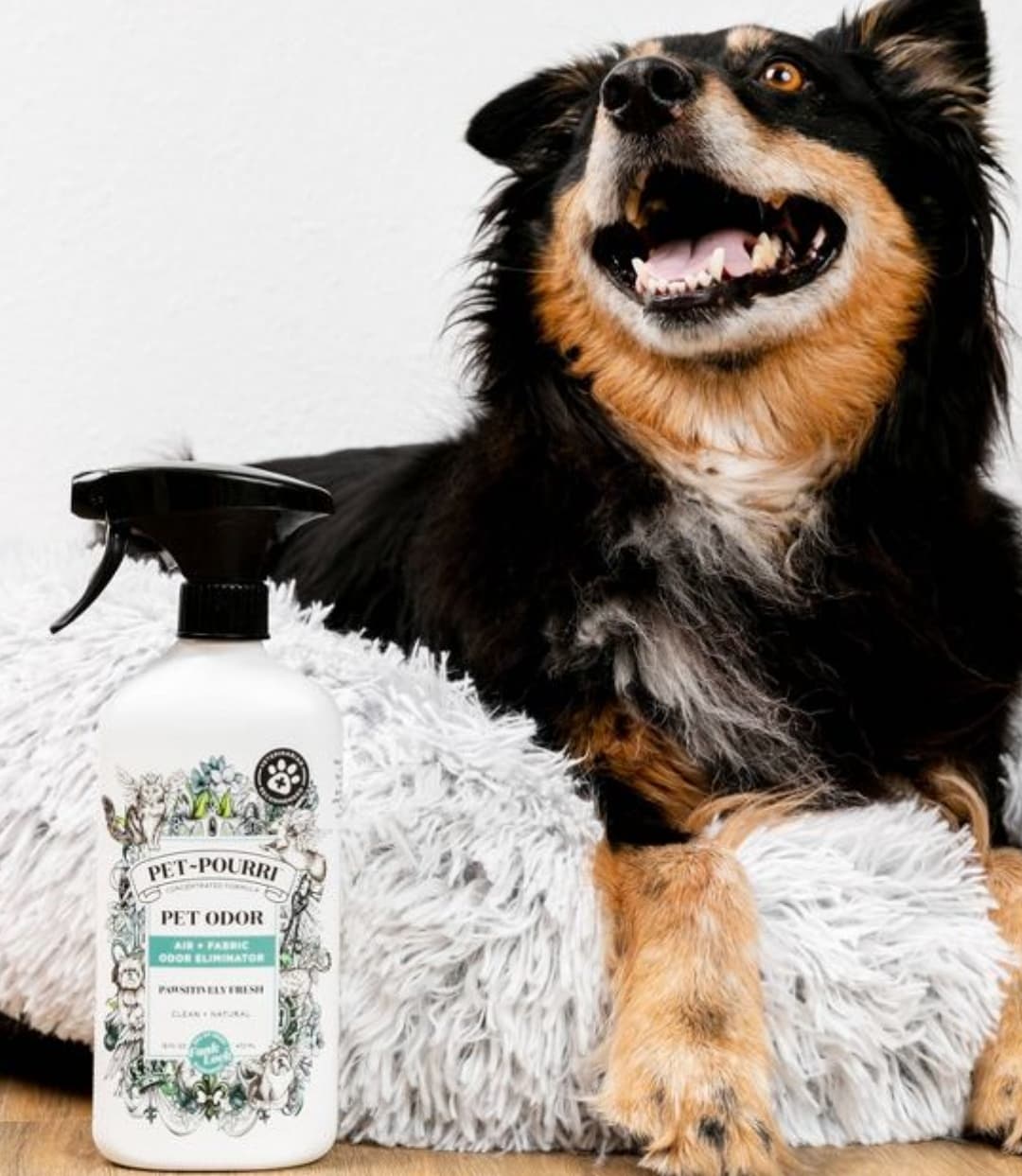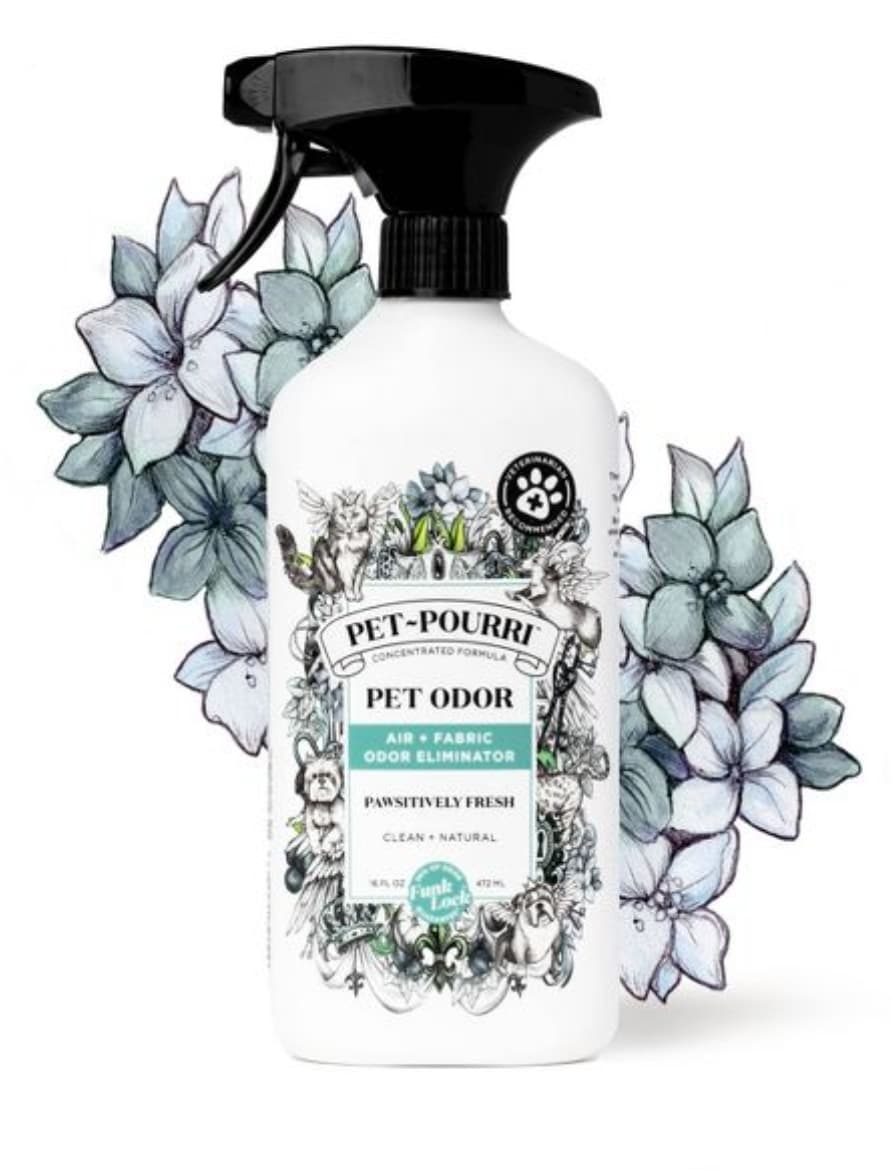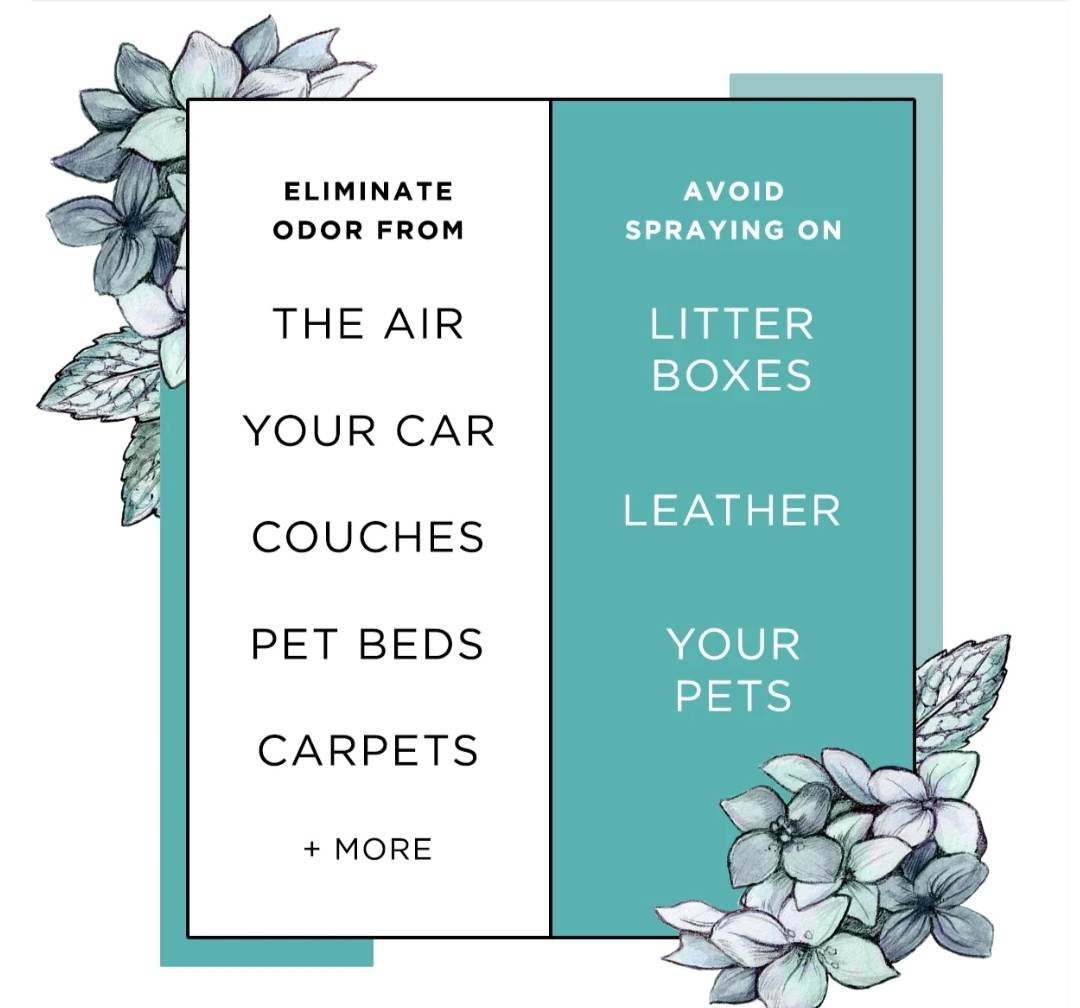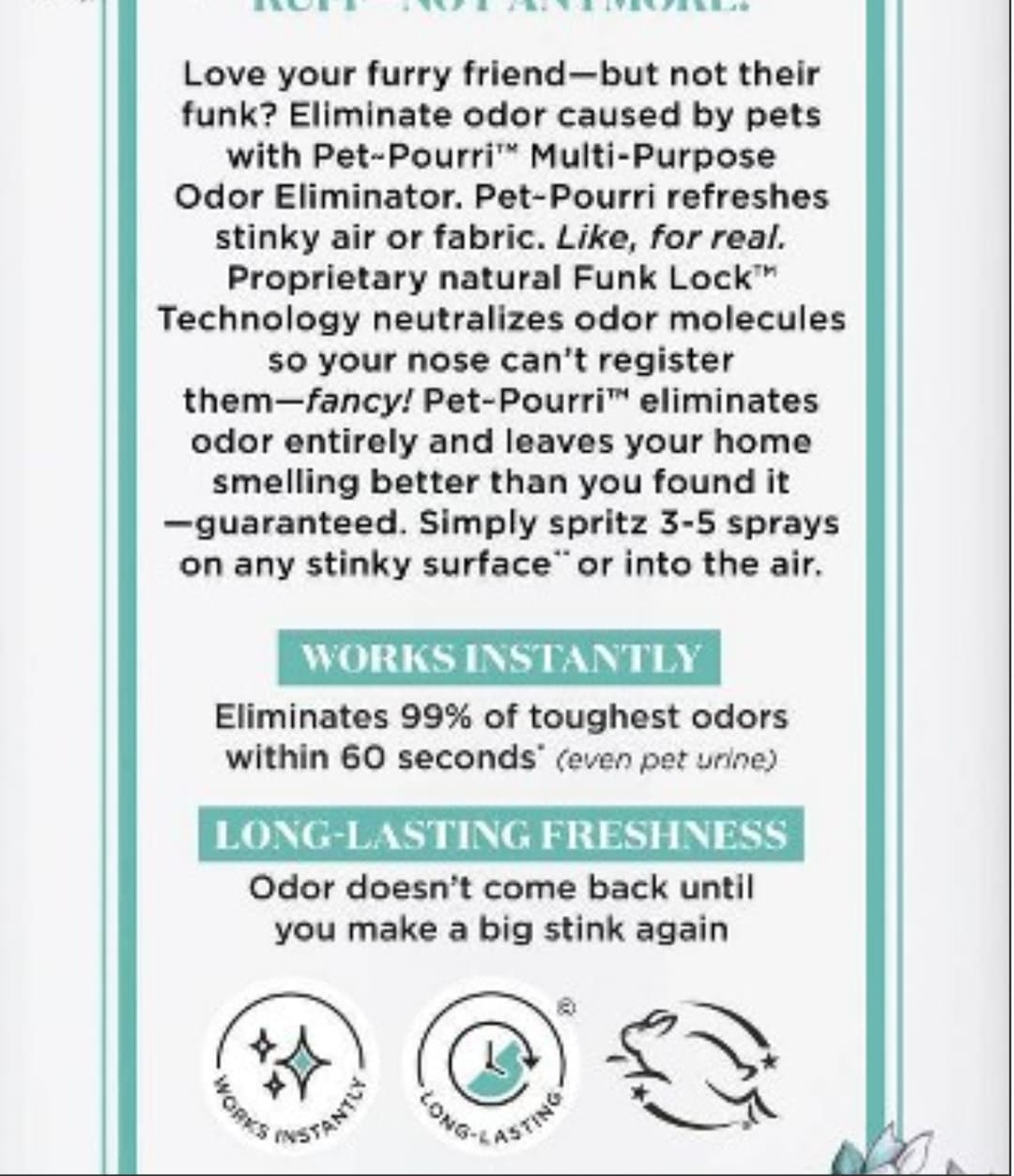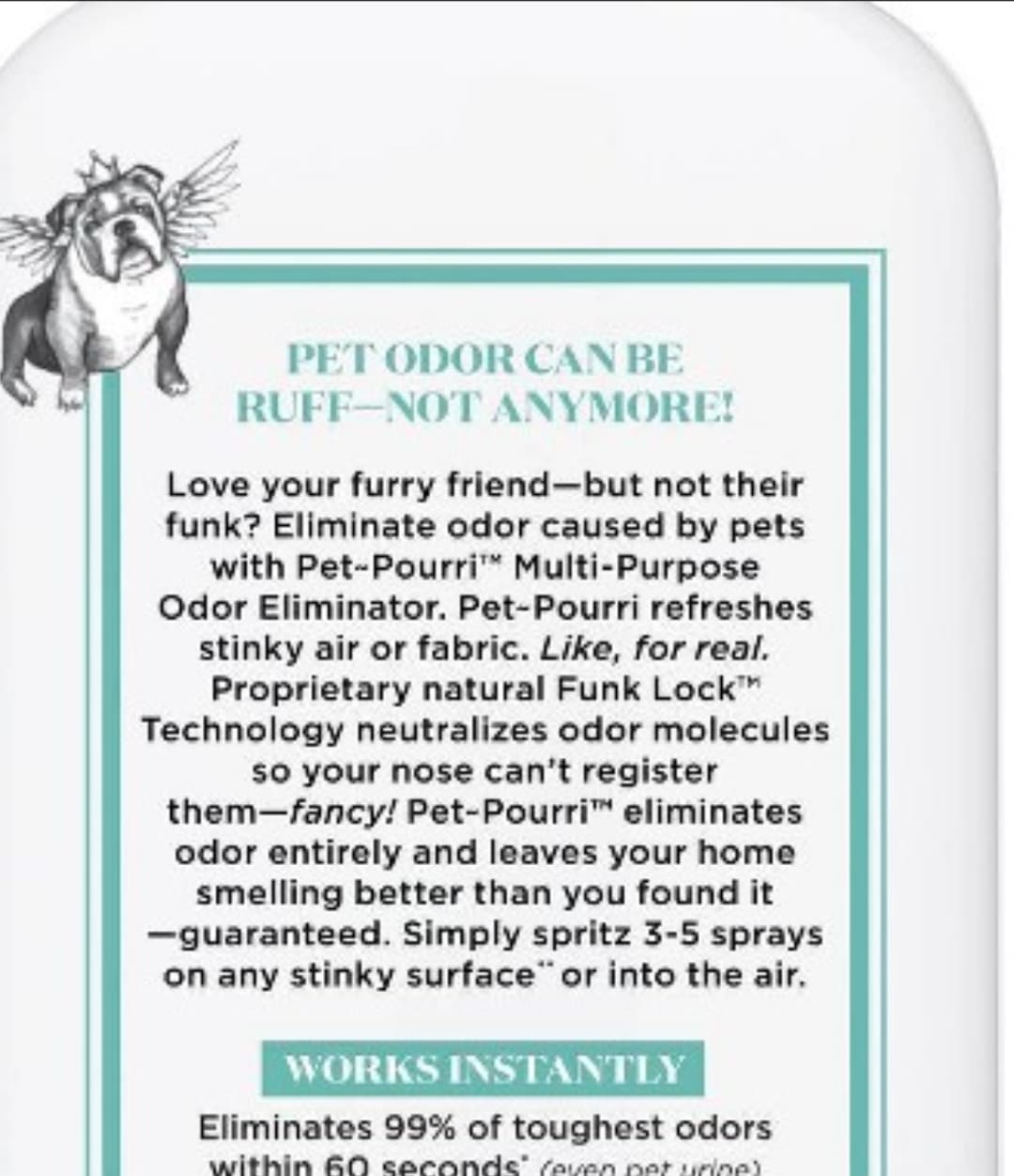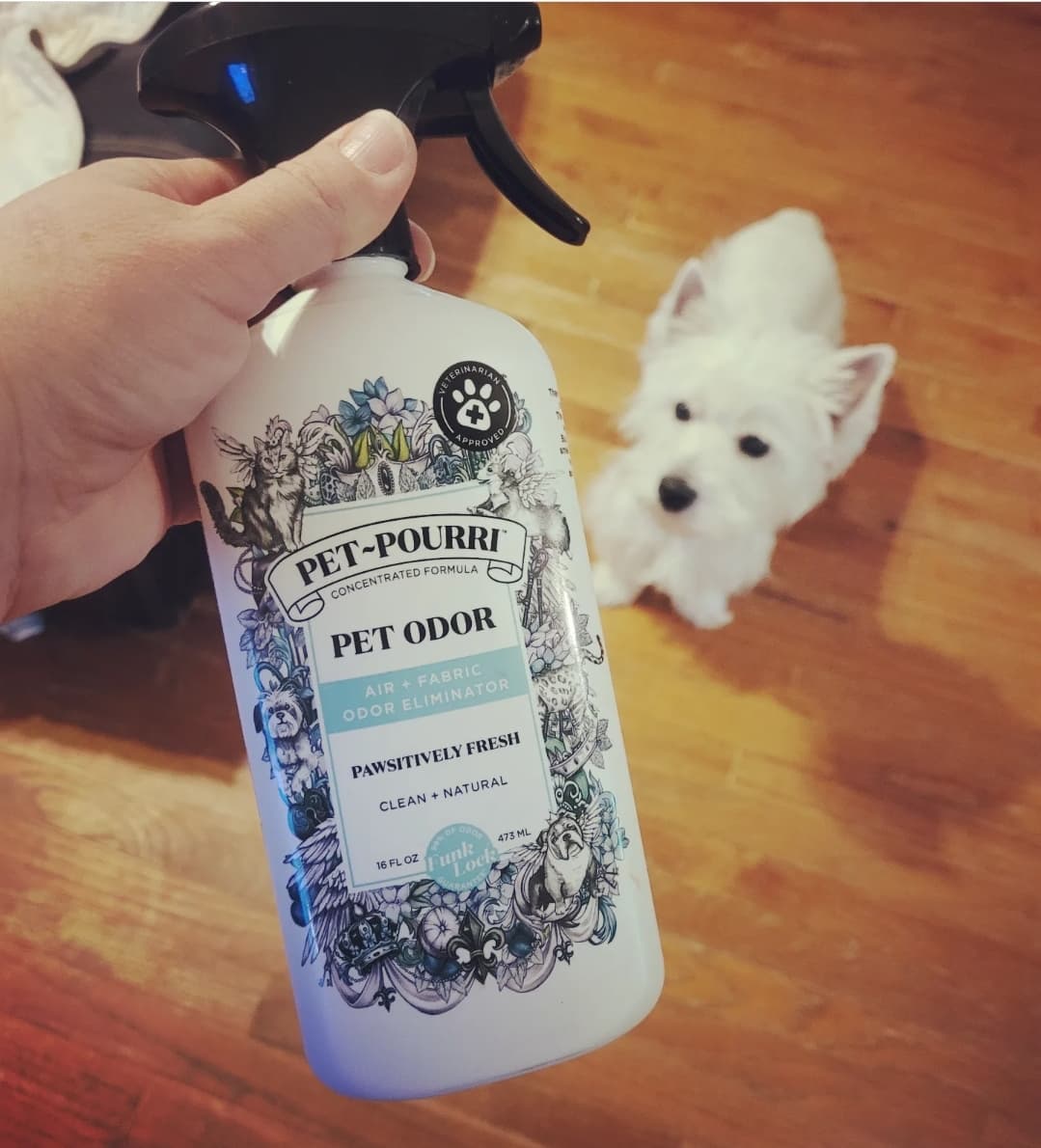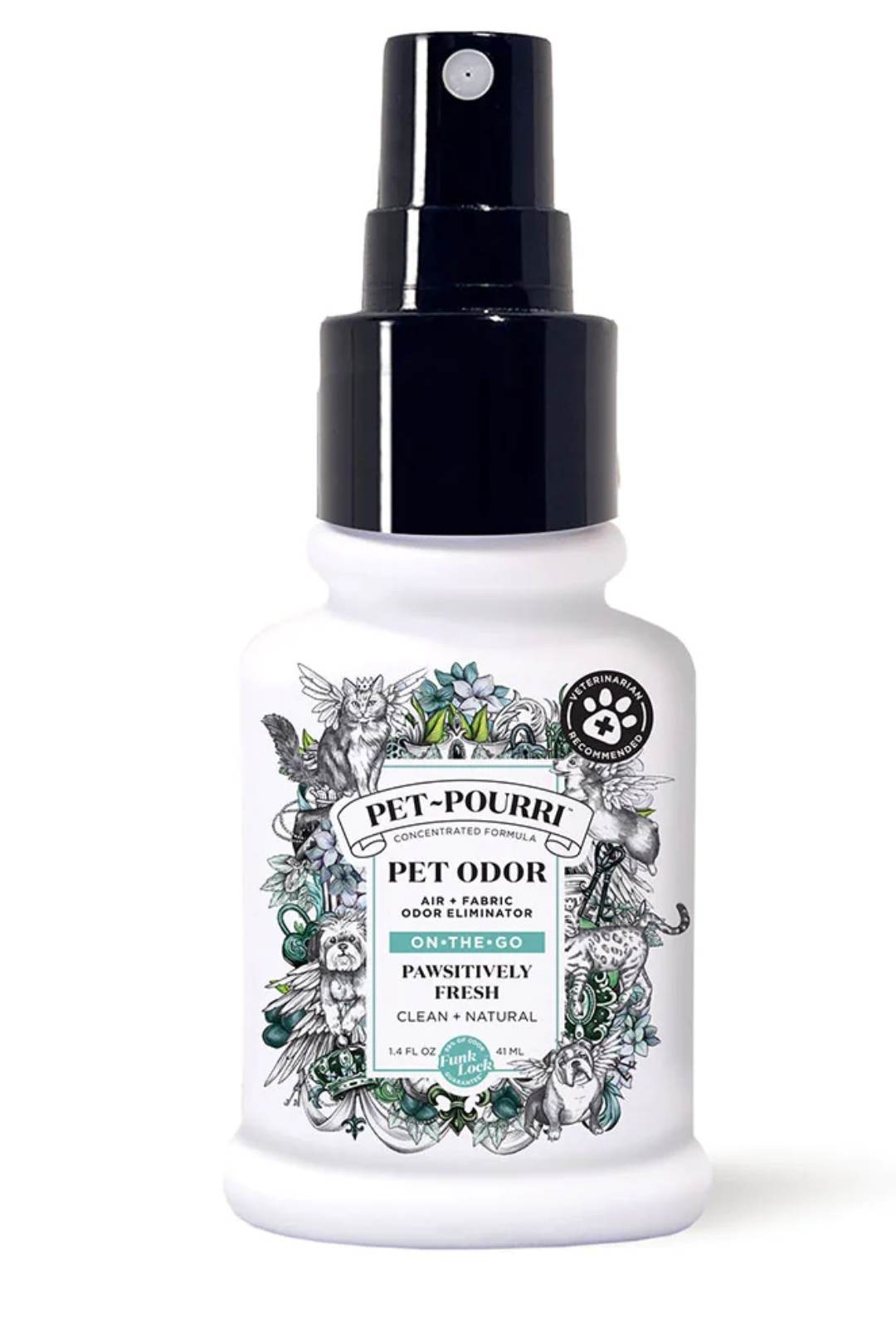 PET-POURRI PAWSITIVELY FRESH PET ODOR ELIMINATOR
Sale price
$7.99 USD
Regular price
Pet odor can be ruff—not anymore!

Eliminate pet funk with Pet~Pourri™ Multi-Purpose Odor Eliminator. Pet~Pourri refreshes stinky air & fabric. Like, for real. Proprietary natural Funk Lock™ Technology neutralizes odor molecules so your nose can't register them—fancy!
Pet~Pourri™ eliminates odor entirely and leaves your home smelling better than you found it – guaranteed. Simply spritz 3-5 sprays on any stinky surface** or into the air. From the makers of Poo~Pourri so you know it works!
WORKS INSTANTLY
Eliminates 99% of toughest odors within 60 seconds (even urine)
LONG-LASTING FRESHNESS
Odor doesn't come back until you make a big stink again
WORKS ON:
AIR, PET BEDS, DOG HOUSES, PET CARRIERS, COUCHES, RUGS, YOUR CAR POST RIDES
Origin: Made in the USA
WARNING: This is not pet dry shampoo and not intended to be sprayed directly onto your pet. You'll probably become obsessed with this product and want to spray it on e-ver-y-thing. But, please use only as directed. Some hard surfaces may become wet when sprayed- we don't want you slippin' or trippin'! Keep out of reach of children & pets. Do not ingest. Do not spray directly toward face. If eye contact occurs, rinse well with water.
Woof! Woof! Pet~Pourri is totally safe to use around dogs, cats, and children.
*Scientifically tested in a laboratory controlled setting against cigarette smoke, pet, and kitchen malodors
** Do not use on leather, suede, or silk fabrics that may water spot.
No need to open the window to smell a fresh breeze. Pet~Pourri Pawsitively Fresh is a complex, yet clean blend of intoxicating florals like jasmine and gardenia, paired with crisp fruits like pineapple and pear, and balanced with warm notes of vanilla and tonka. Picture this: It's a brisk Spring day. You and your man's best friend are driving on the winding roads of the country hillside. The crisp, virgin air is funneling straight up your nose and blowing Buster's hair in the wind like Beyoncé. That smell of fresh air? Yeah, we bottled it. Much better than the smell of pet pee, huh?
Product Warning: Keep out of reach of children
Product Form: Liquid Spray
Net weight: 16 Ounces/ 1.4 Ounces