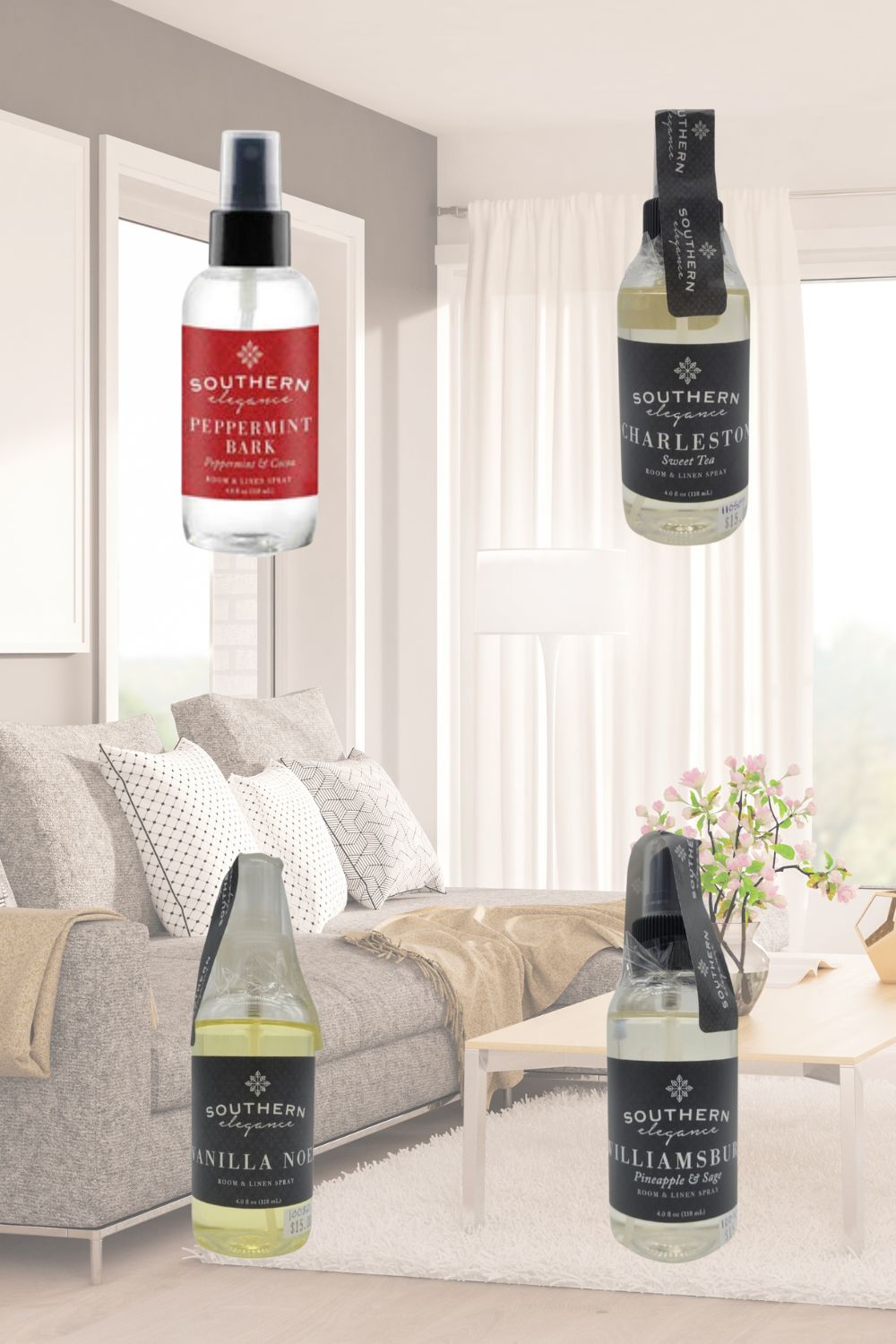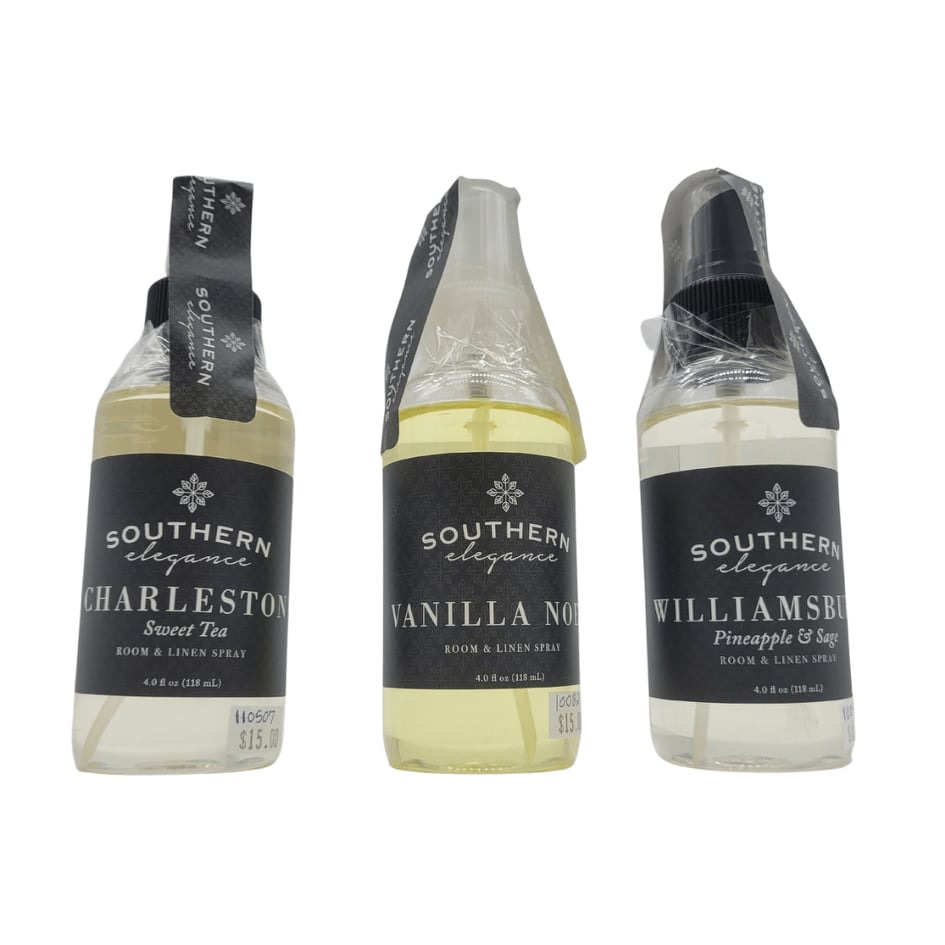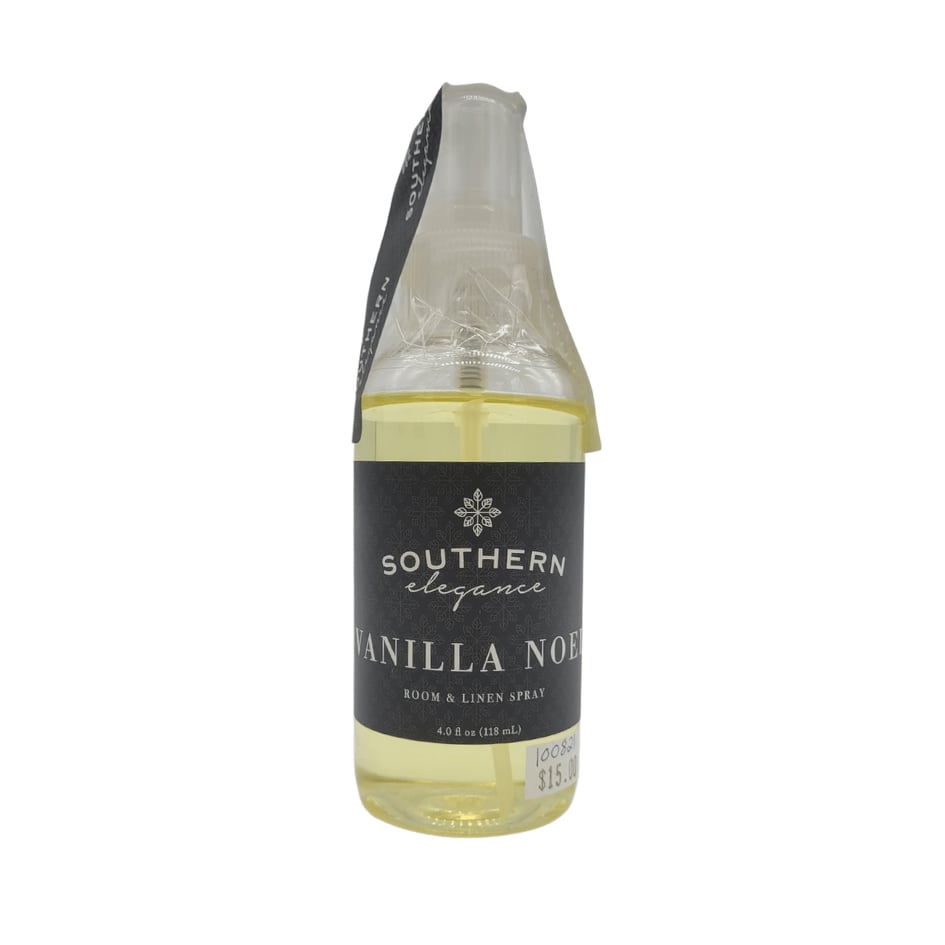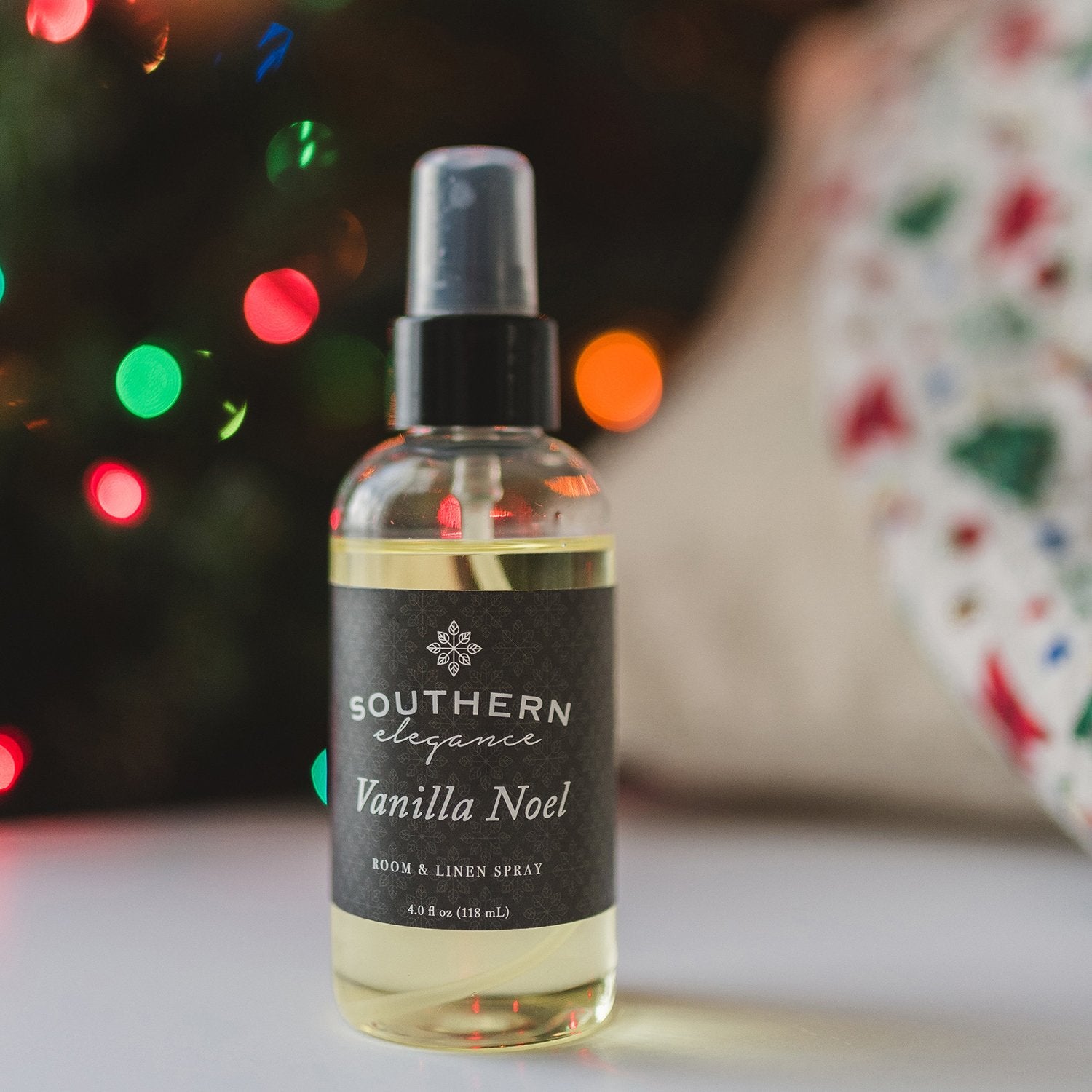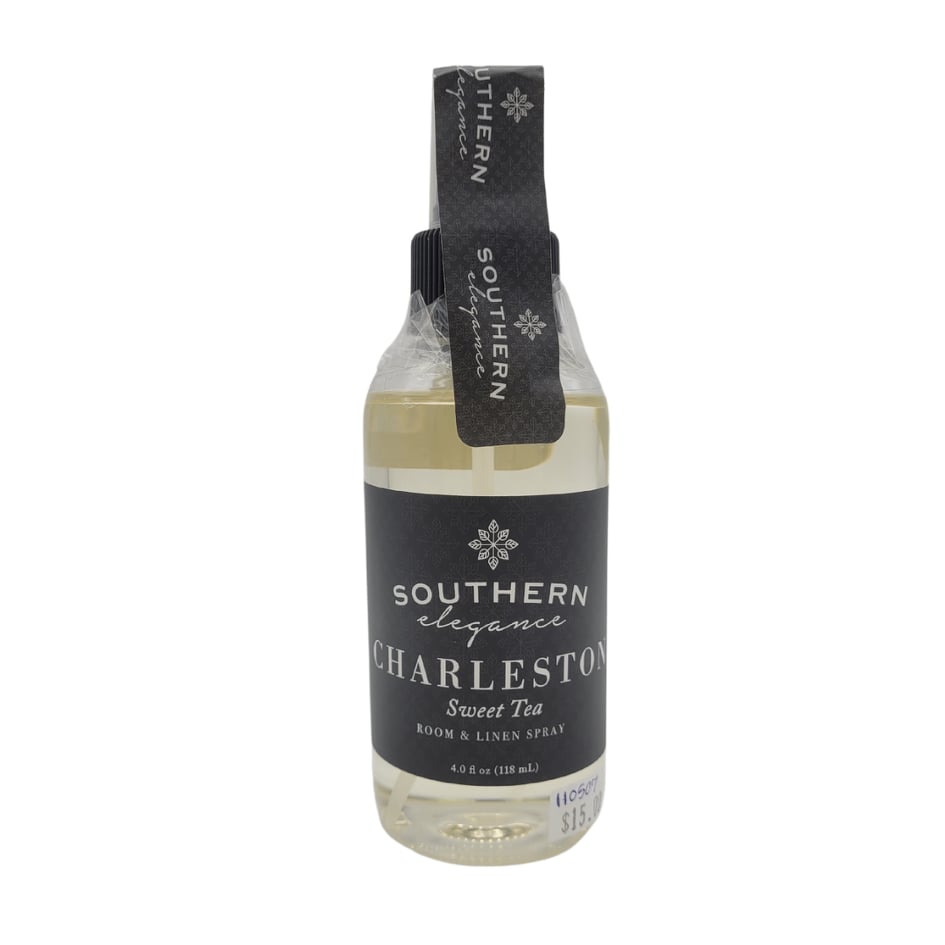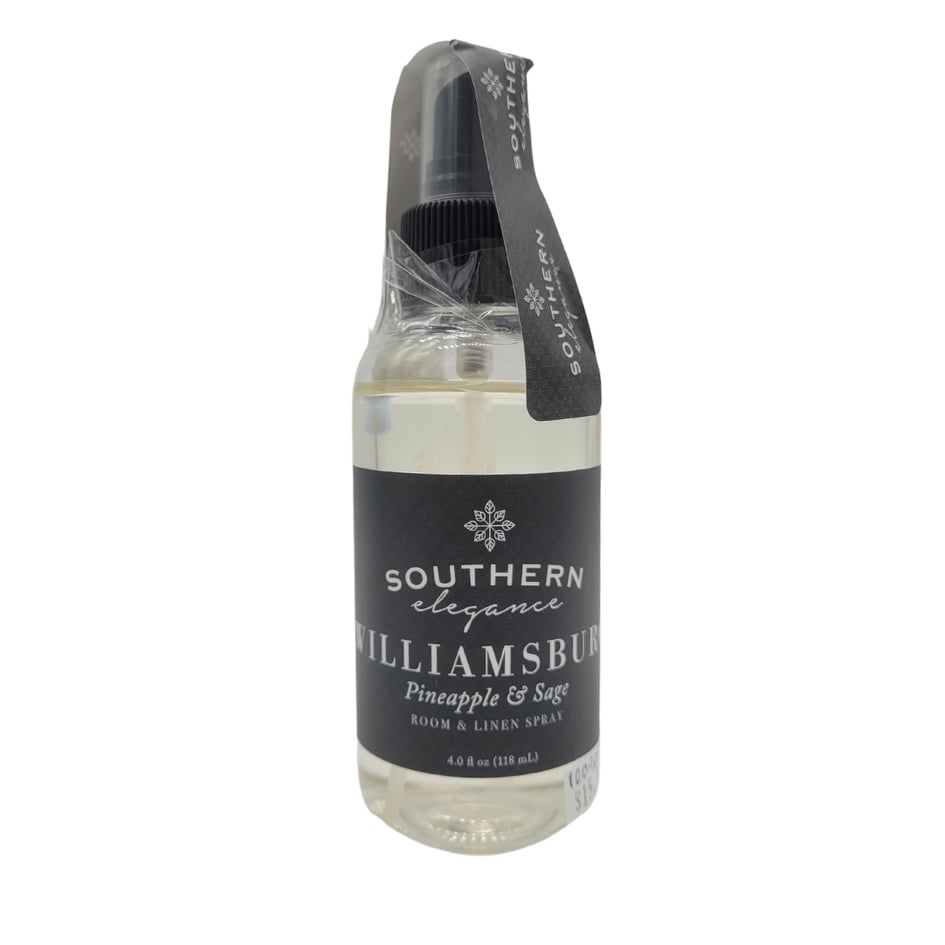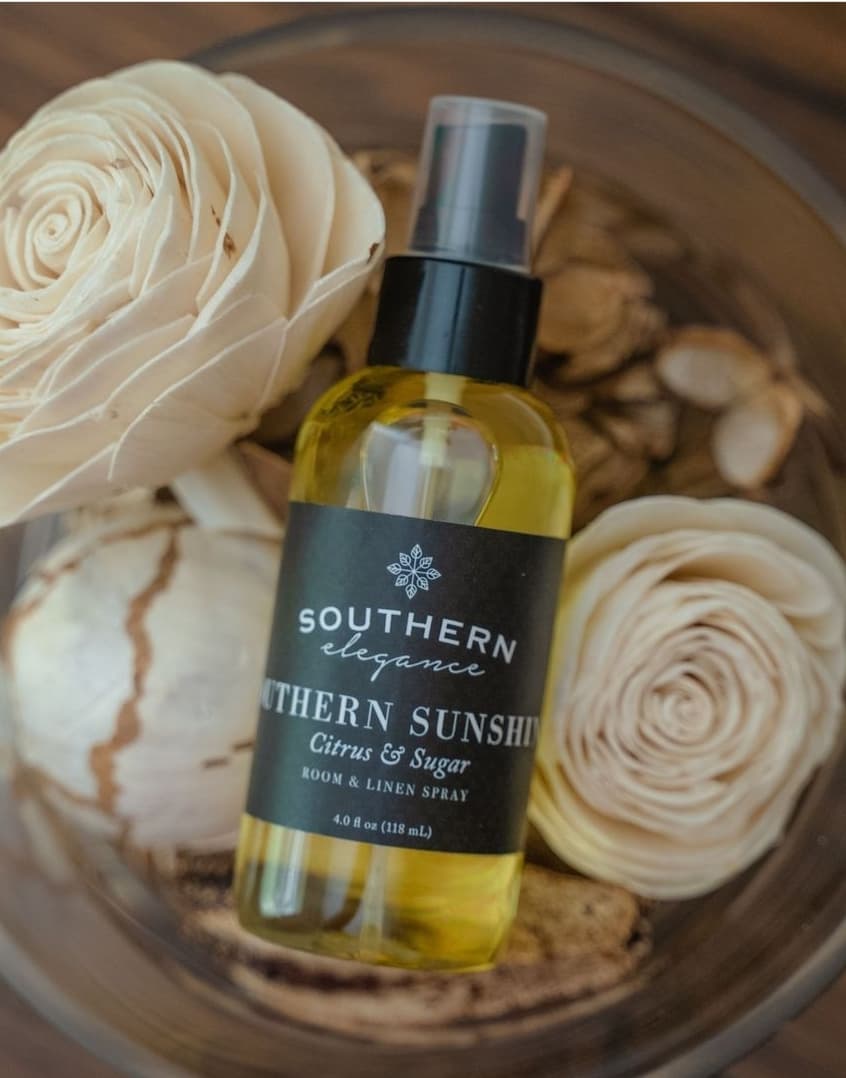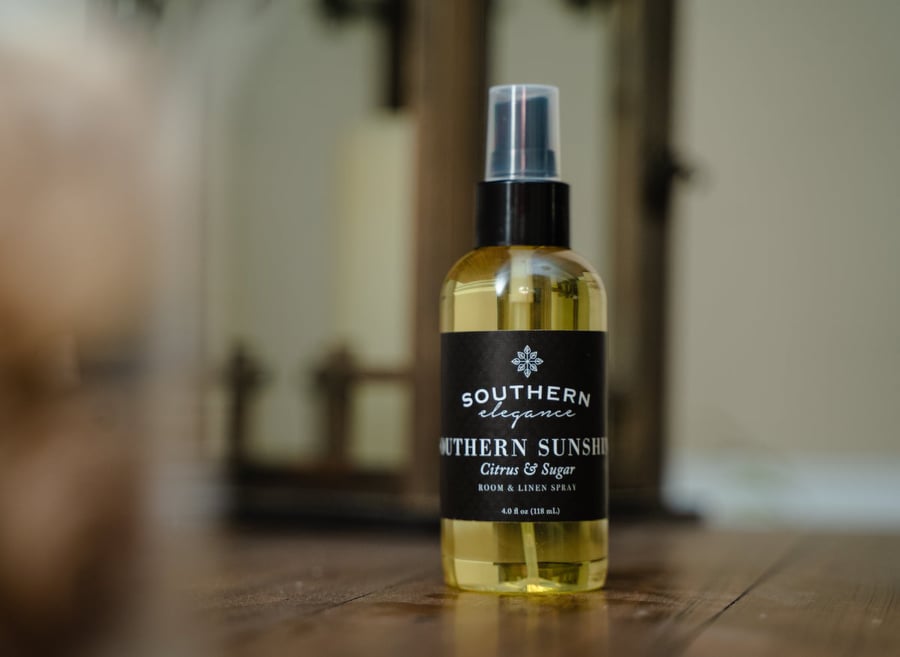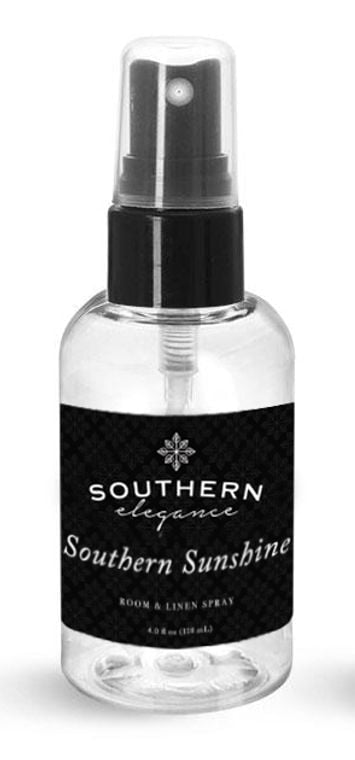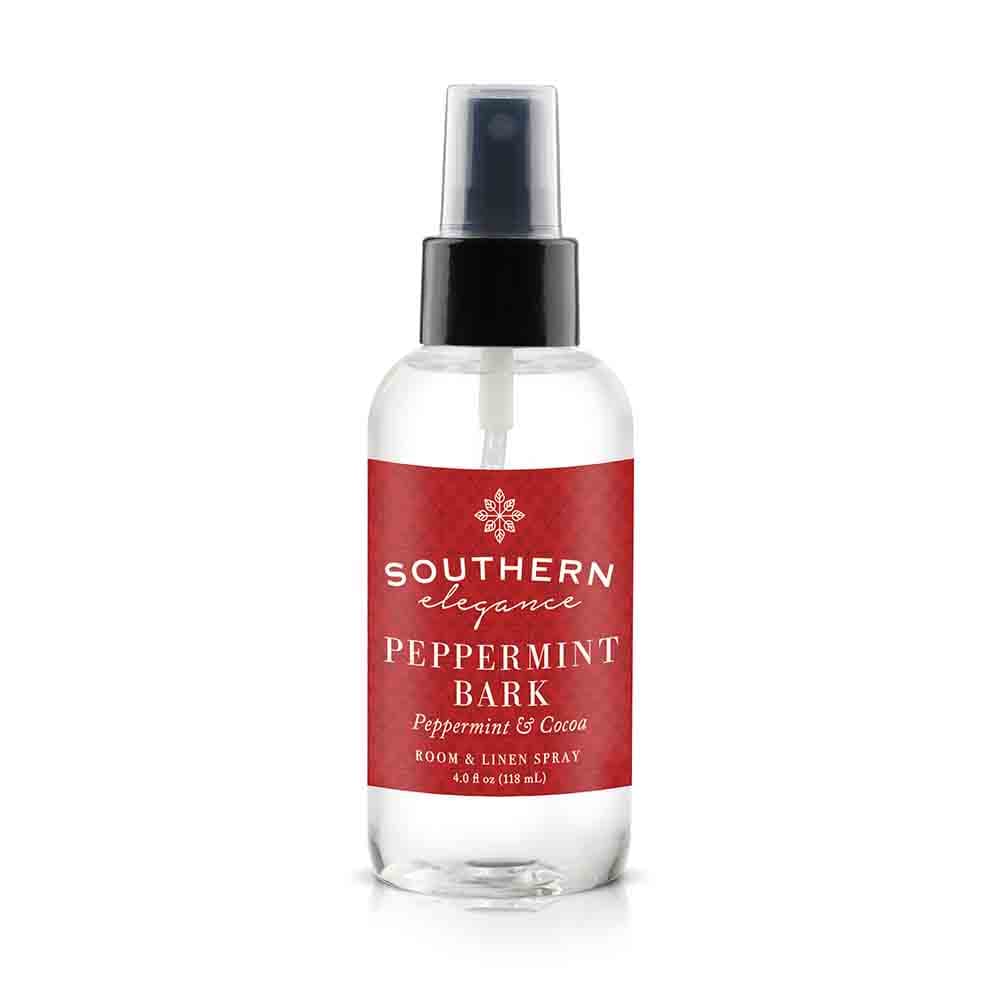 SOUTHERN ELEGANCE ROOM AND LINEN SPRAY
Sale price
$15.00 USD
Regular price
Looking for a quick and easy way to refresh your favorite spaces?

Our Room & Linen sprays are the best way to keep your space smelling fresh all year long. Just a few sprays is all it takes. Refresh your throws and linens before and after bed, or use it for an instant burst of freshness when needed 
SOUTHERN SUNSHINE (CITRUS AND SUGAR):  Southern Sunshine (Citrus & Sugar): This fragrance is a zesty blend of tangerine slices and tart grapefruit top notes with juicy kumquat, lemon, and tropical guava middle notes and covered in sugar. This linen and room spray is everything warm and Southern rolled into one incredible fragrance.
Vanilla Noel: This warm sweet Vanilla scent will wrap you in a cocoon of comfort and is perfect for the fall season. This blend of Vanilla Bean, Marshmallow Fluff, & Vanilla Cake takes plain vanilla to another sensory level.
Charleston (Sweet Tea): Sipping sweet tea on the front porch is a Southern tradition. This blend is not your grandma's typical iced tea but a complex tincture of currant, white tea, and enchanting floral overtones. This sophisticated blend of sweet tea and berries will remind you of a time when sitting on the front porch in a rocking chair and waving as the neighbors go by was practically an art form.
Williamsburg (Pineapple and Sage): The blend in this room spray befits its namesake, the Colonial town of Williamsburg! While nobody knows exactly how the pineapple became an essential element in the Christmas decorations of Colonial Williamsburg. The sweet fruit takes center stage in this spray commemorating the city. The playful aromas of pineapple and sage will whisk you away to one of the South's most historic towns.
Peppermint Bark (Peppermint and Cocoa): A refreshing spearmint mixed with warm, rich cocoa bean, creamy caramel and chocolate swirl that will remind you of baking with your auntie in the South
4 oz spray bottle
Woman Owned        Made in USA         Handmade