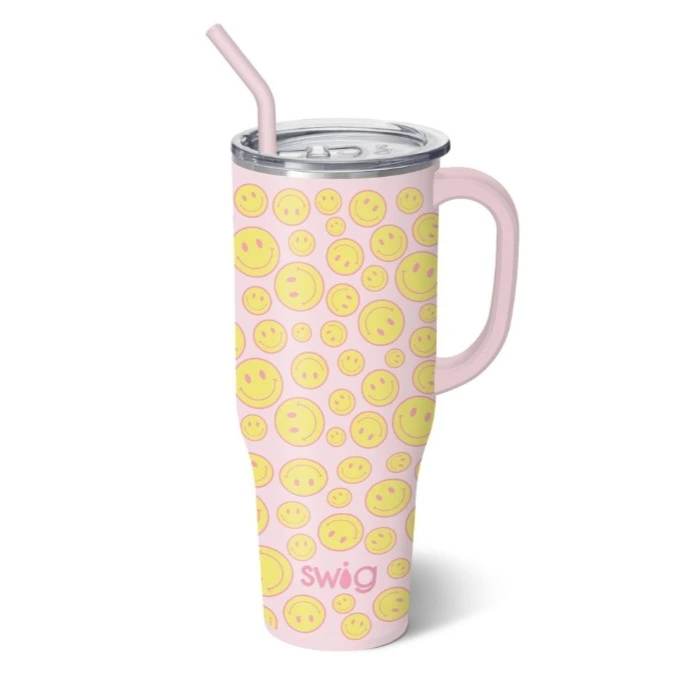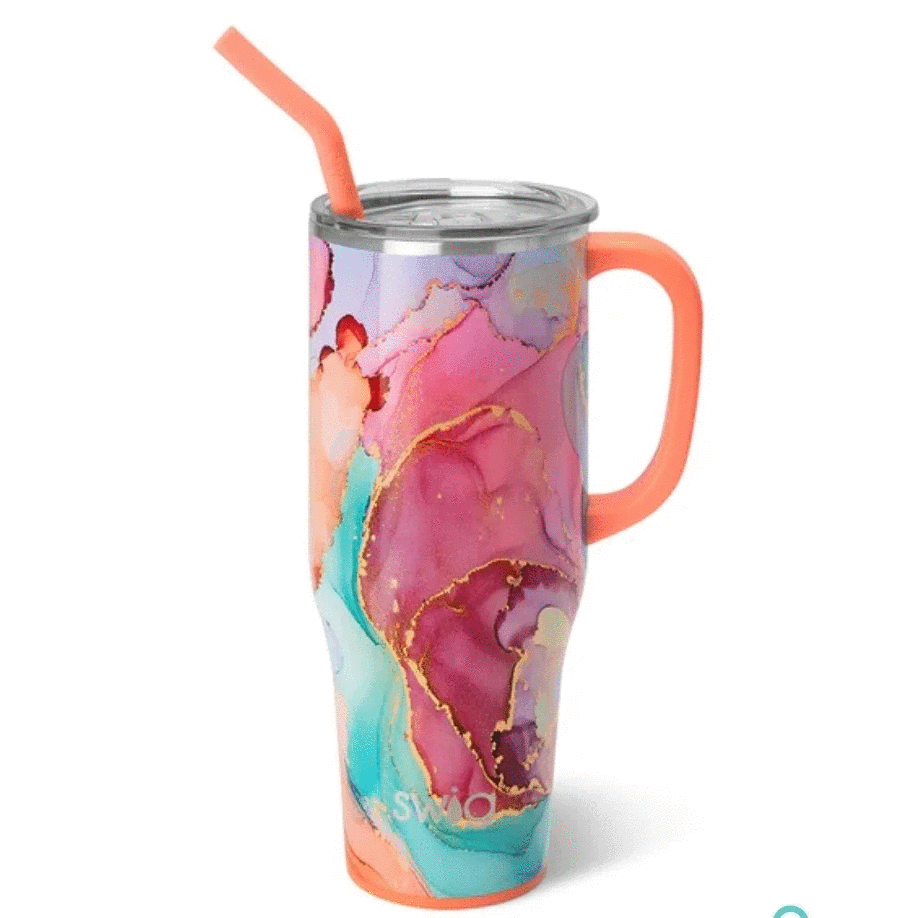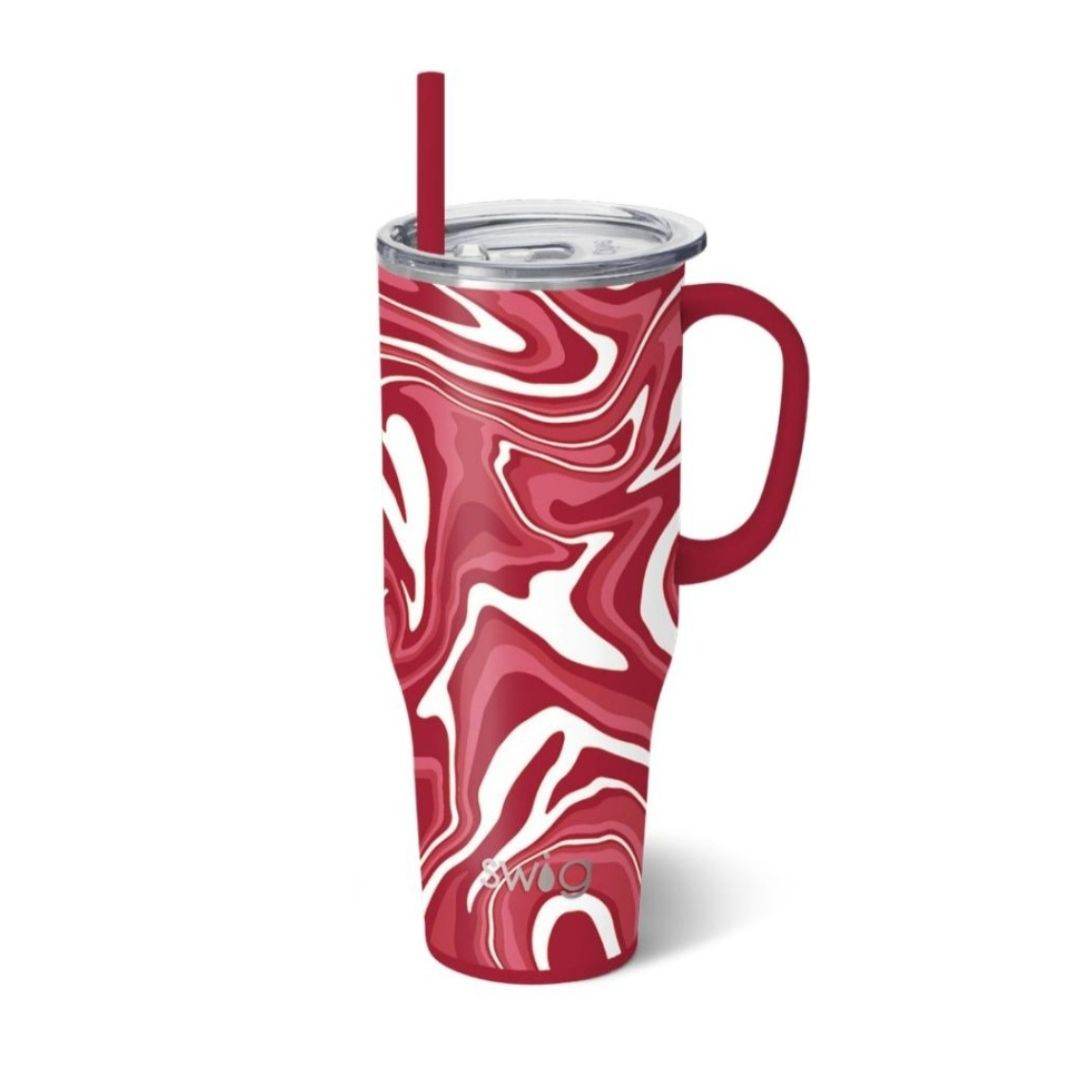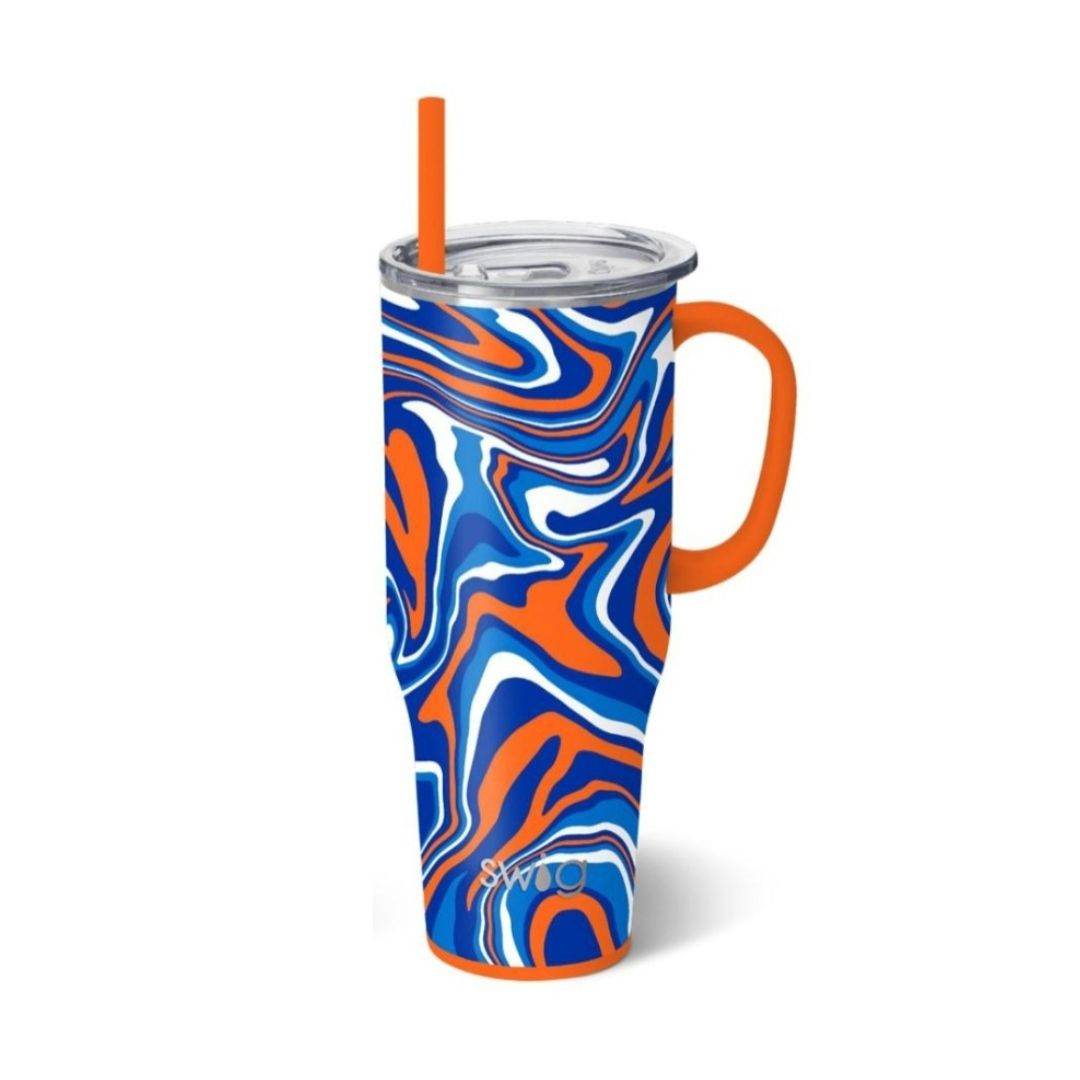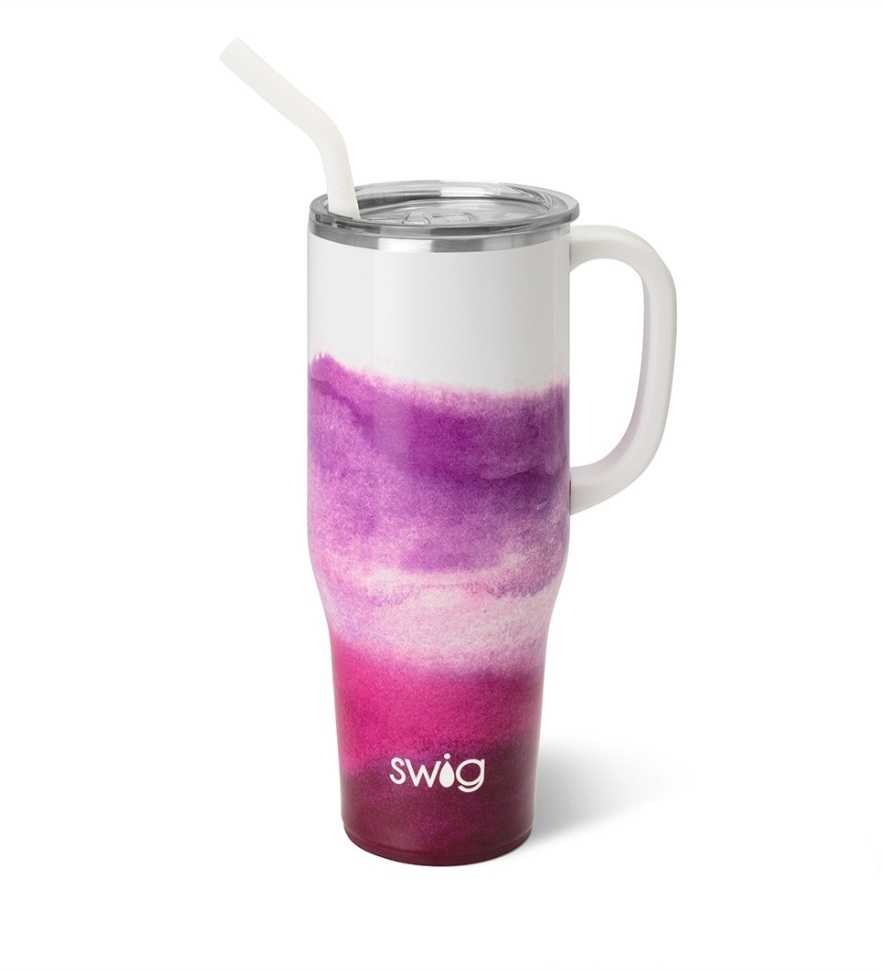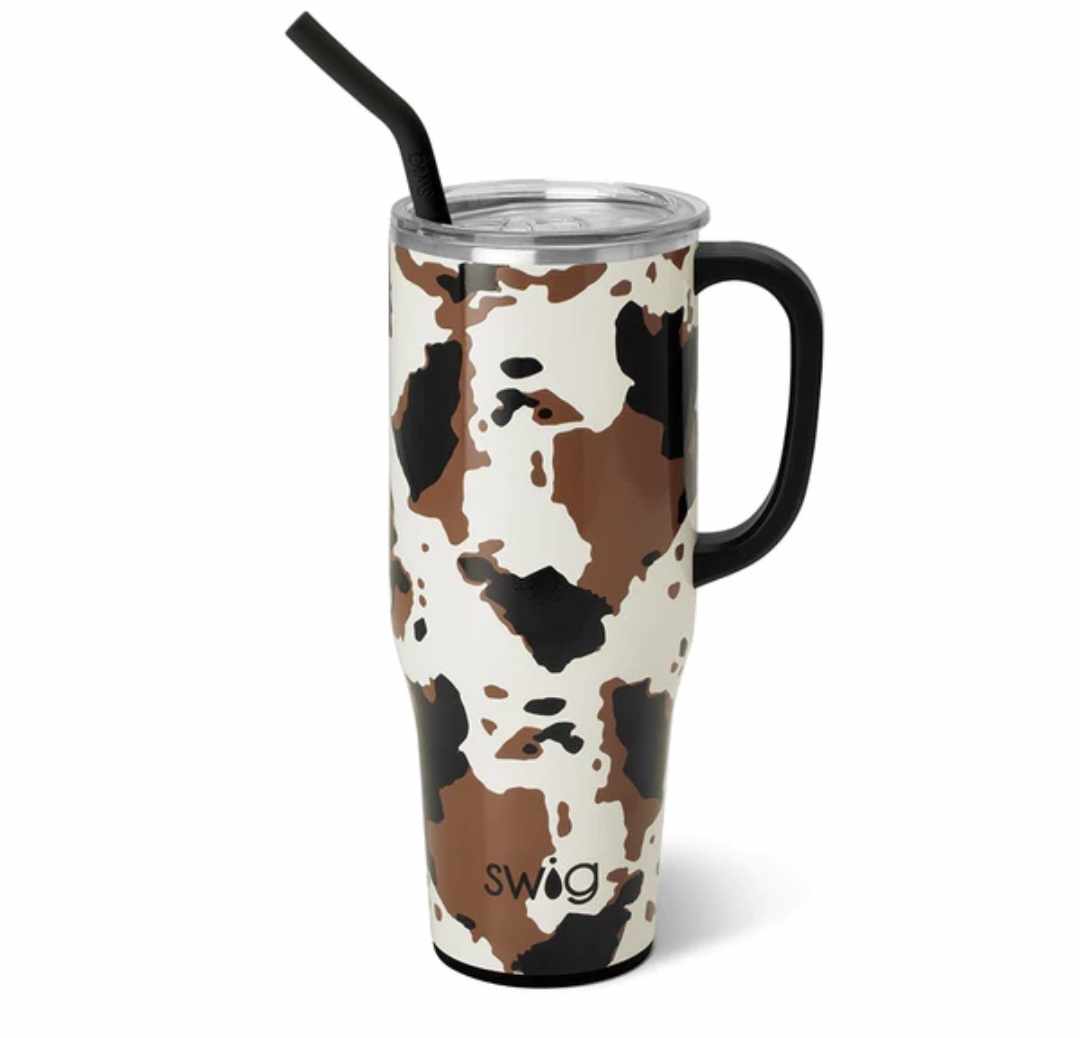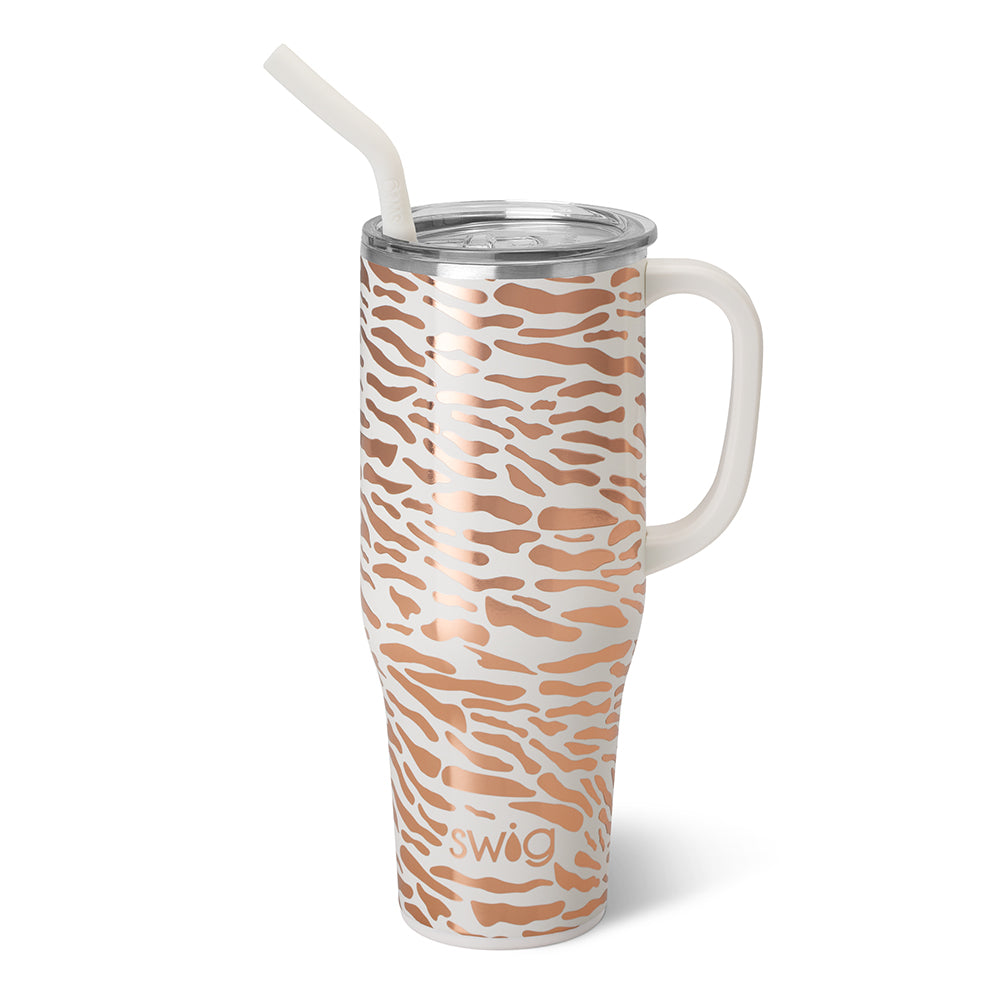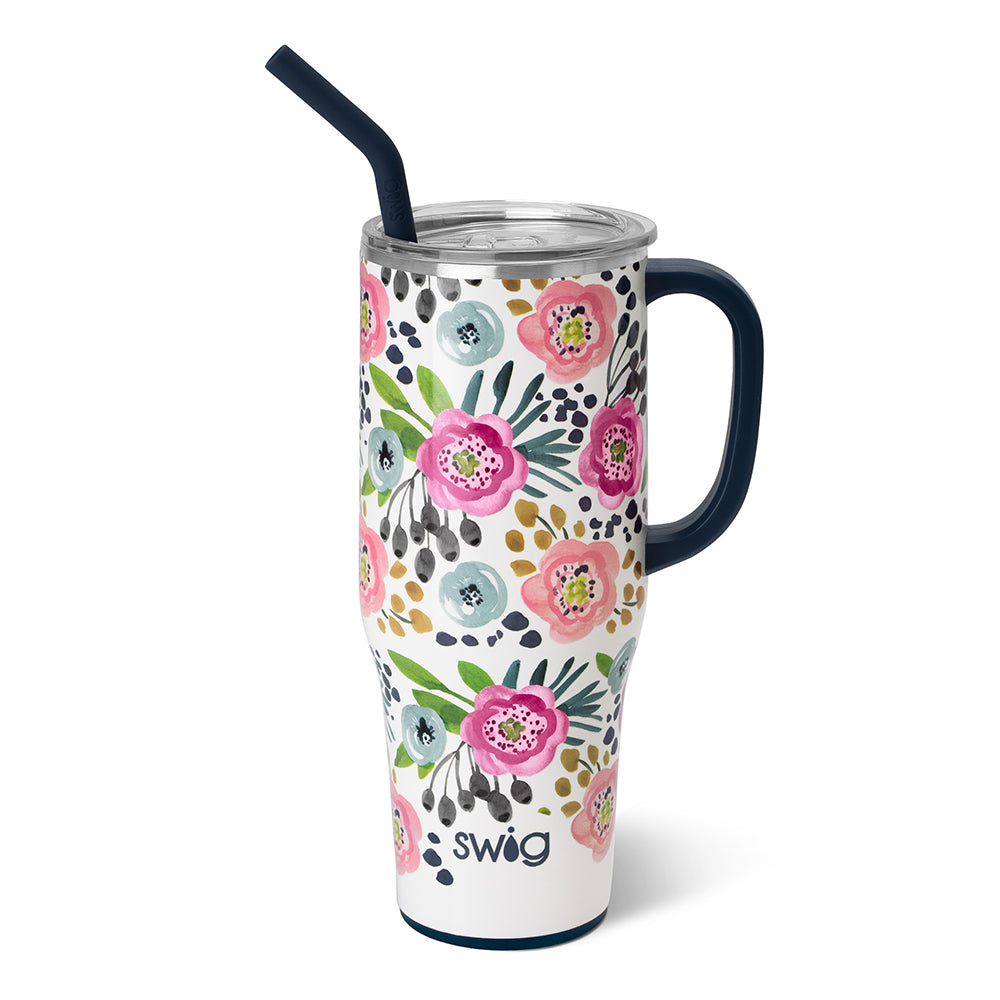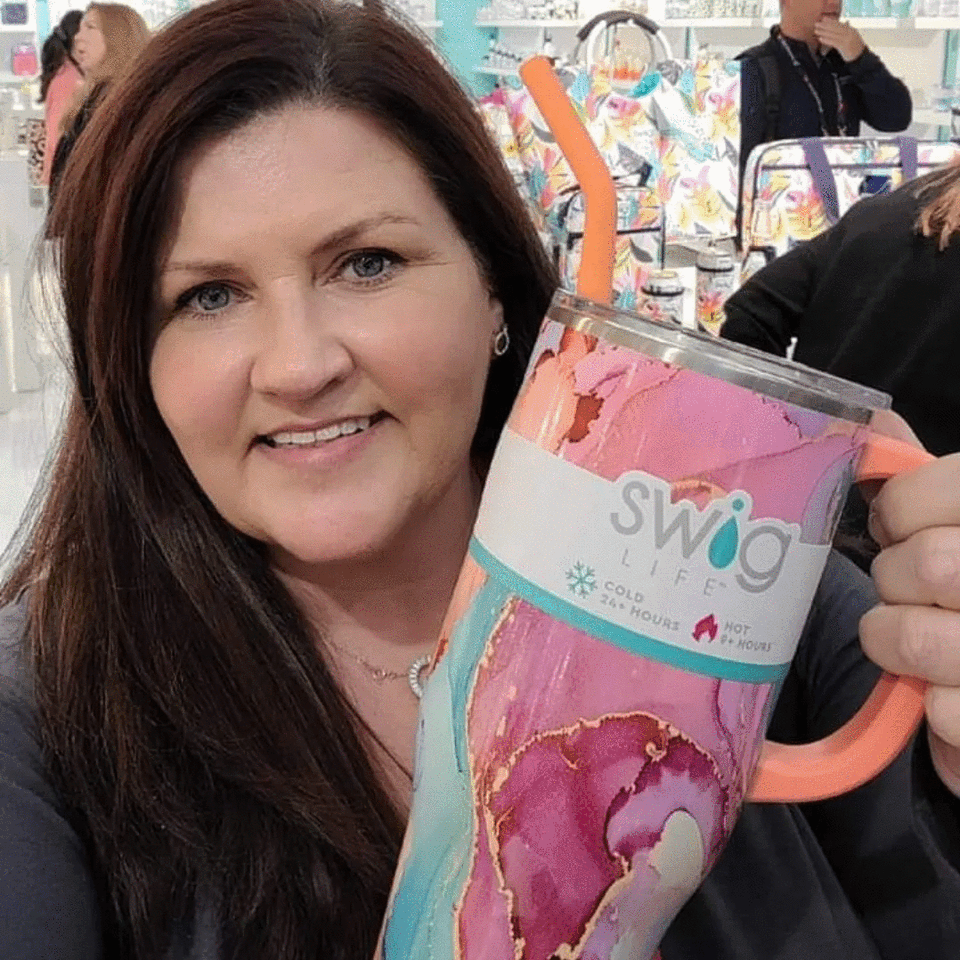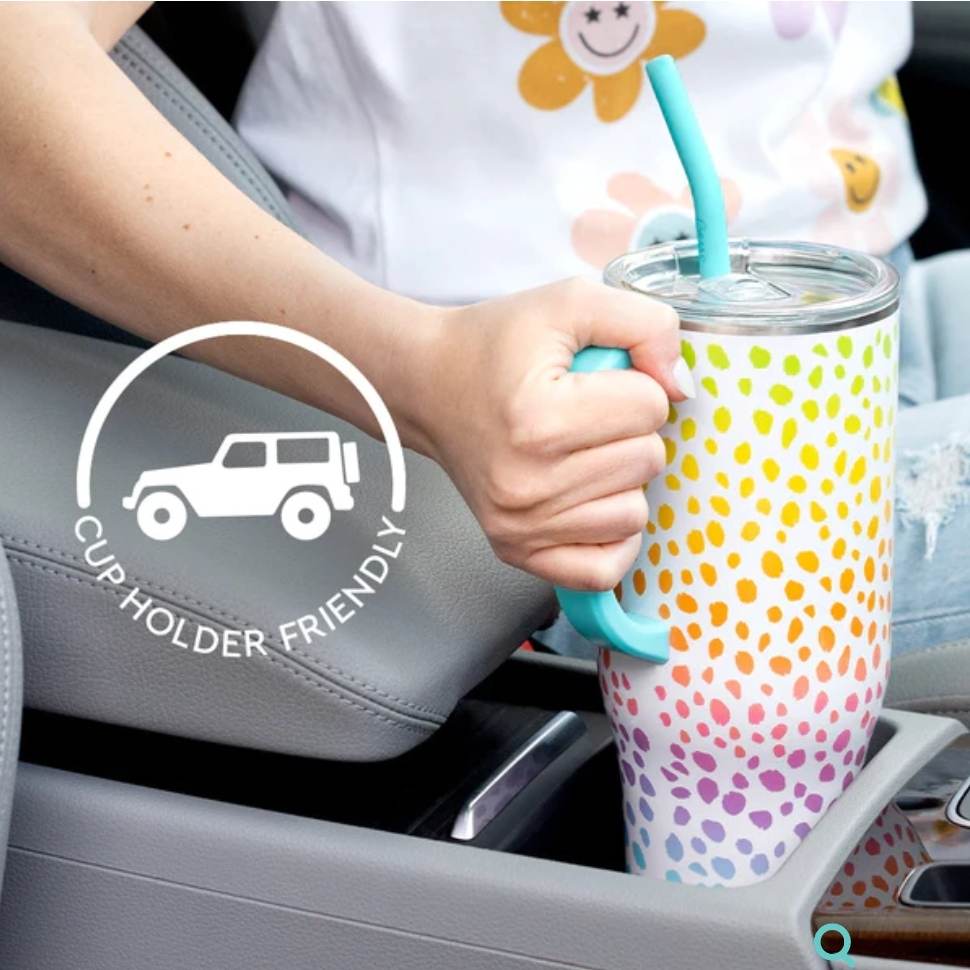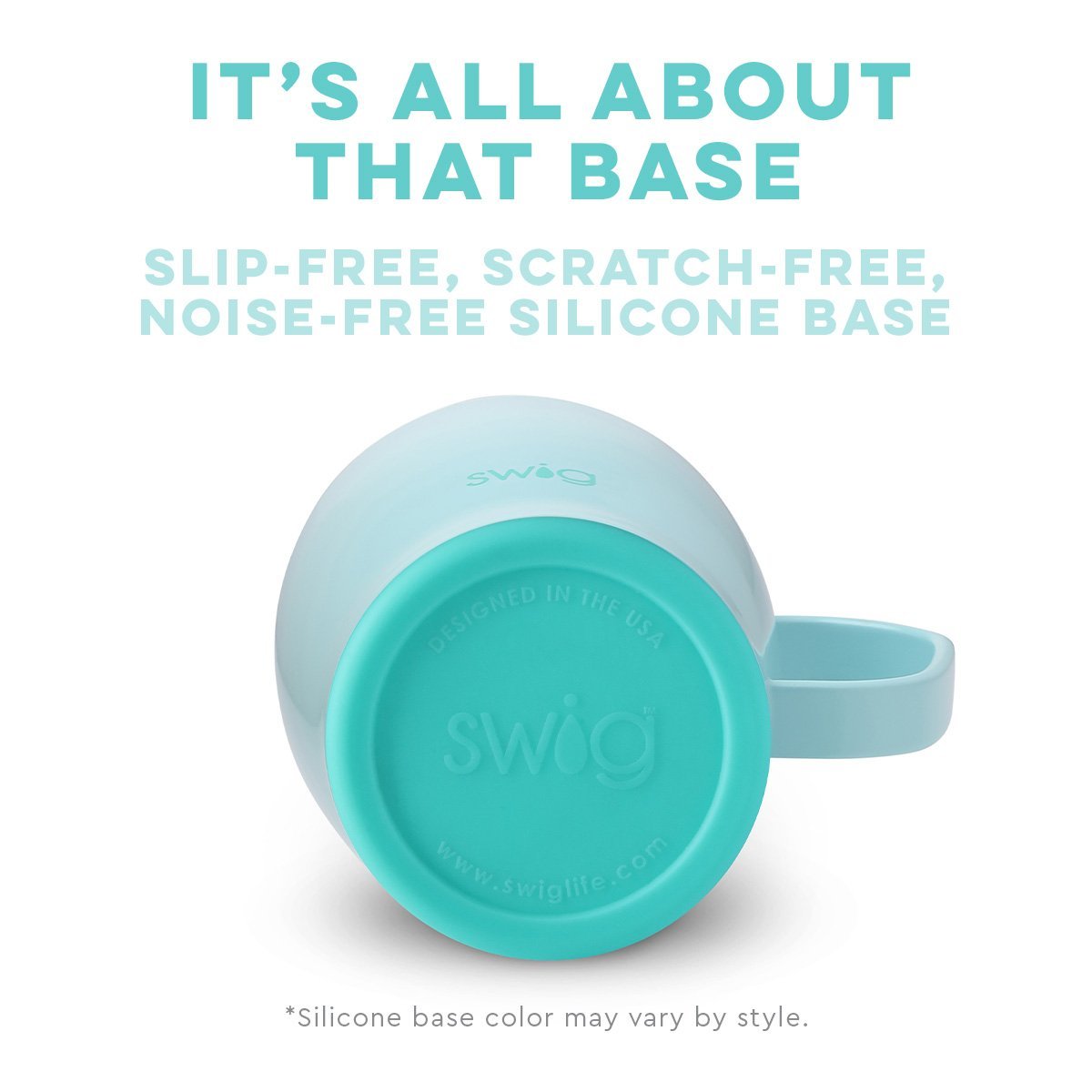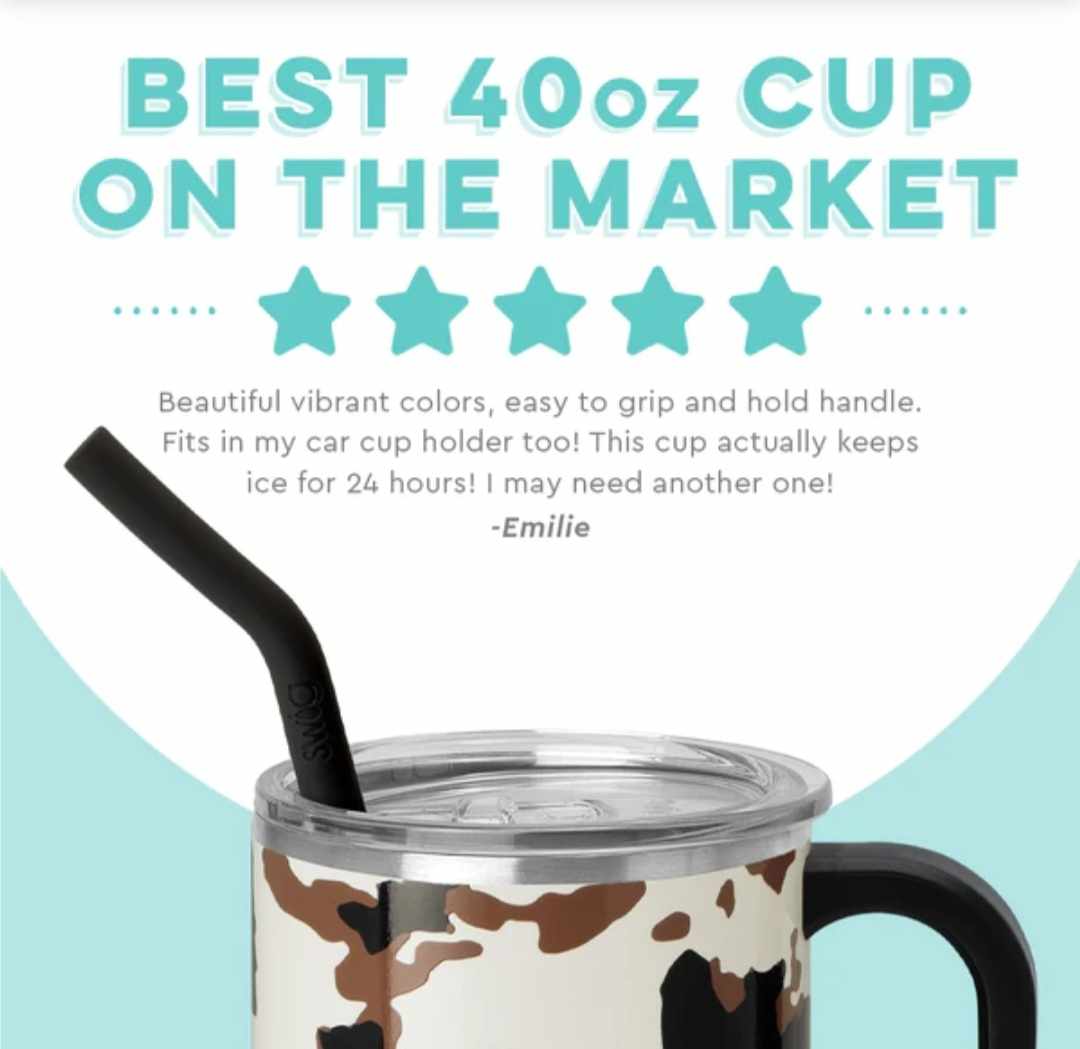 SWIG 40 OZ MEGA MUG
Sale price
$49.95 USD
Regular price
Mega sips, less refills.

Hydrating has never been easier with our 40oz Mega Mug! The cup holder friendly frame, comfort-grip handle and flexi-tip straw come together to create their new favorite Swig!
All of our prints are hand applied therefore slight variations will occur.
Holds up to 40oz
Keeps drinks cold 24+ hours and hot 9+ hours
Comfort-grip, plastic handle
Triple insulation technology: double-walled, vacuum-sealed and copper-plated
Condensation free and nonbreakable
Constructed of 5mm 304-18/8 stainless steel
Fits most standard cup holders
Slip-free, scratch-free and noise-free silicone base
Includes BPA-free, X-Large Lid with removable slider for cleaning
Comes with BPA-free plastic straw with a removable silicone, flexi-tip Straw: 11.81" L
Measures: 9.9" H x 5.9" W (lid included)
Base: 2.8" in diameter 
When using your Swig:
Silicone tip straw use is not recommended while drinking hot liquids
Do not overfill with hot liquids and keep out of reach of children when filled with hot liquids
Always make sure lid is tightly secured before drinking
OH HAPPY DAY: 💧 Have a cup of pick-me-up with this quirky collection of yellow smileys on a pale pink background.
DREAMSICLE:  💧 Cool off with the chill swirls of dreamy pink, aqua, and orange hues laced with streams of gold.
FANZONE crimson and white:   🏈 Mega sips, Mega chills!
FANZONE - orange and navy:  🏈 Mega sips, Mega chills!
AMETHYST Mega sips, Mega chills! 🧊 Rich jewel tones come to life in the natural glaze effect of this violet scene.  
HAYRIDE Mega sips, Mega chills! 🧊 Add a little "yeehaw" to your day with this cowhide print!
GLAMAZON ROSE Mega sips, Mega chills! 🧊  Run wild with the elevated style of this luxe zebra pattern in reflective rose gold.
PRIMROSE Mega sips, Mega chills! 🧊 Add warmth to the season with a painterly scene of primrose flowers in rich hues.