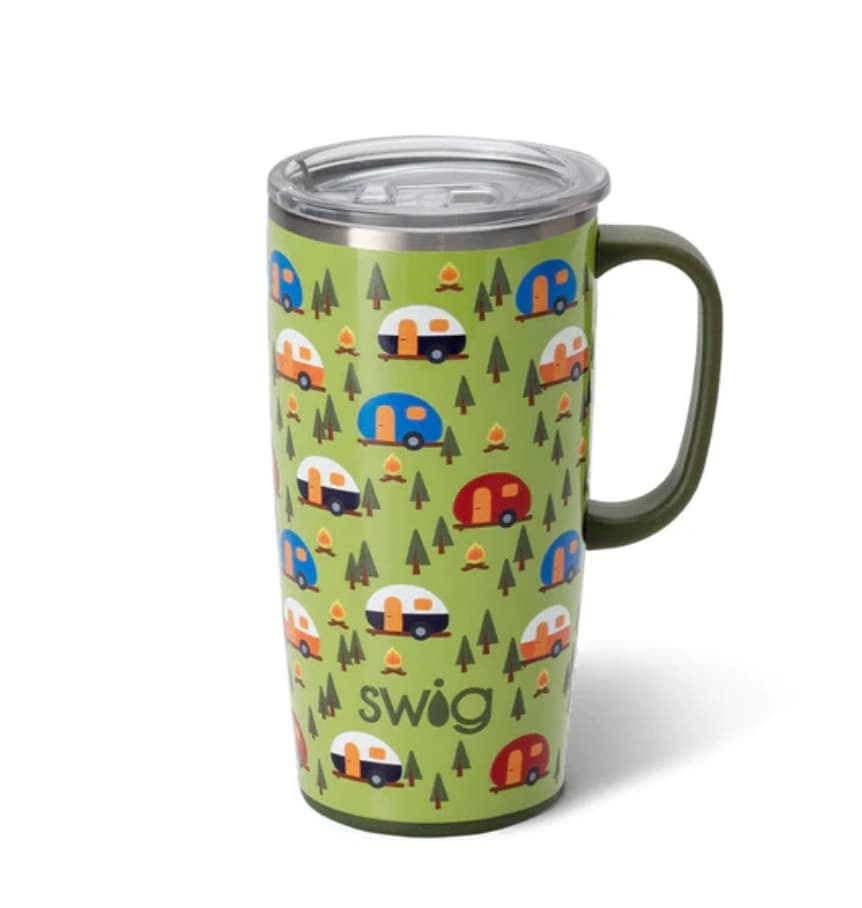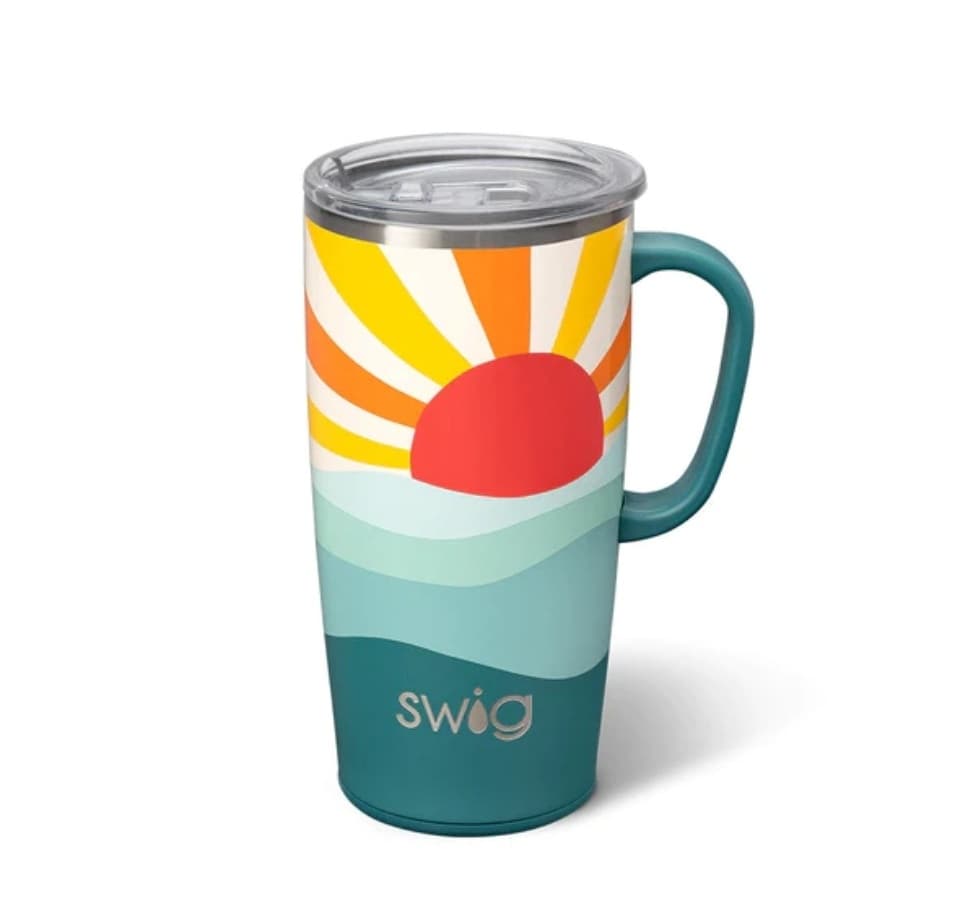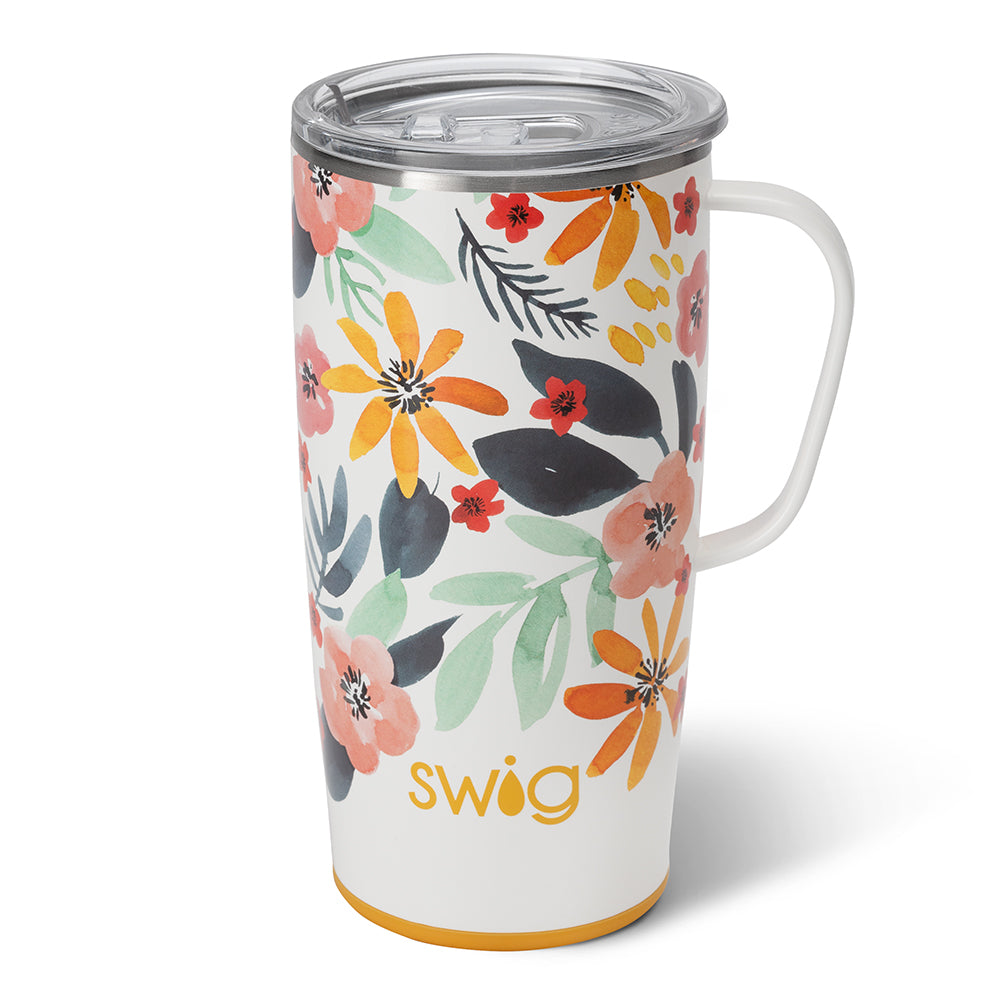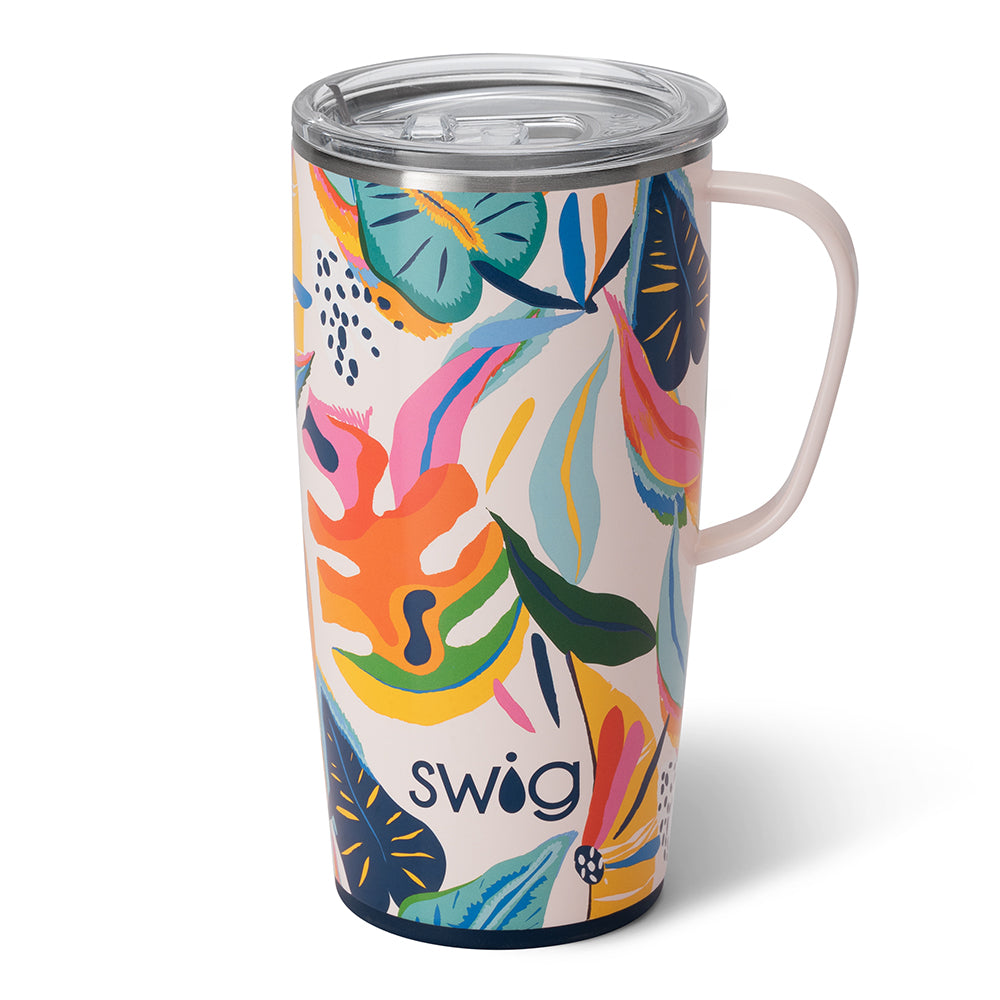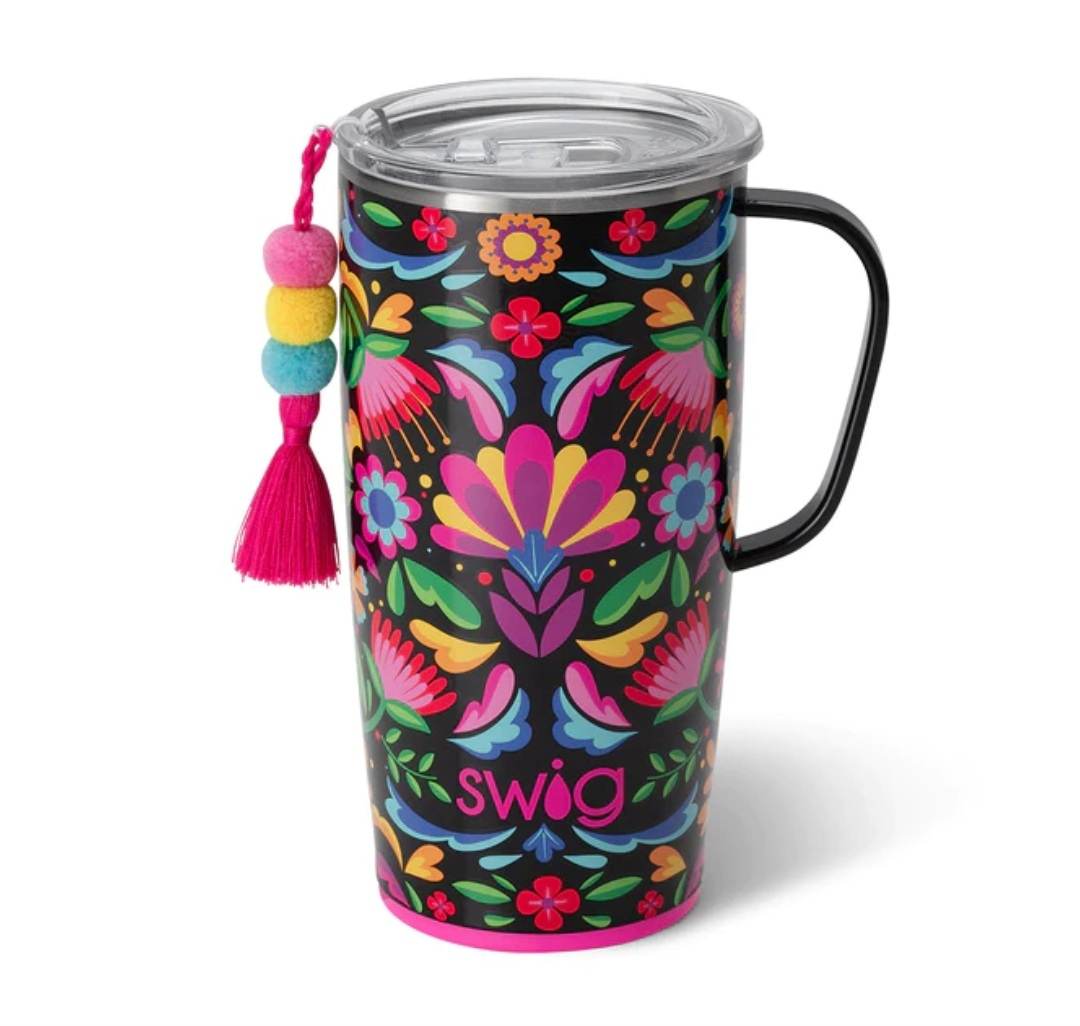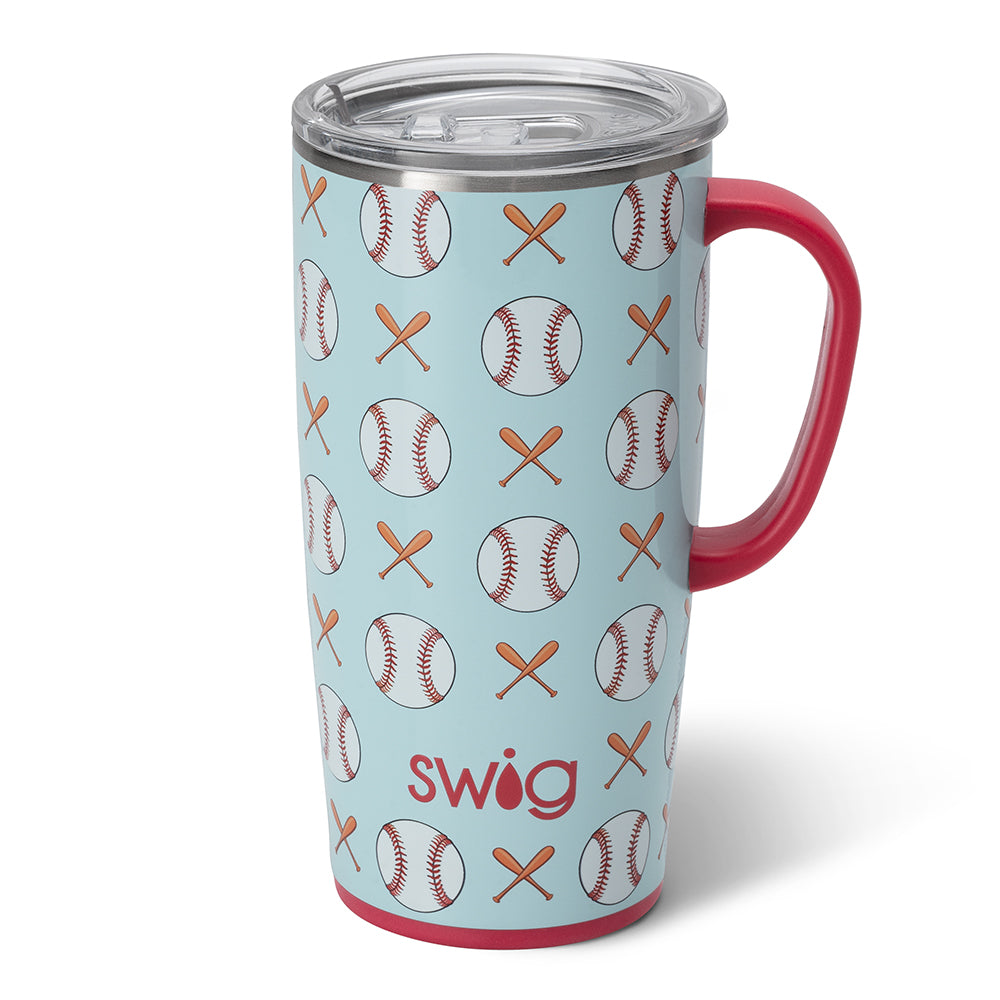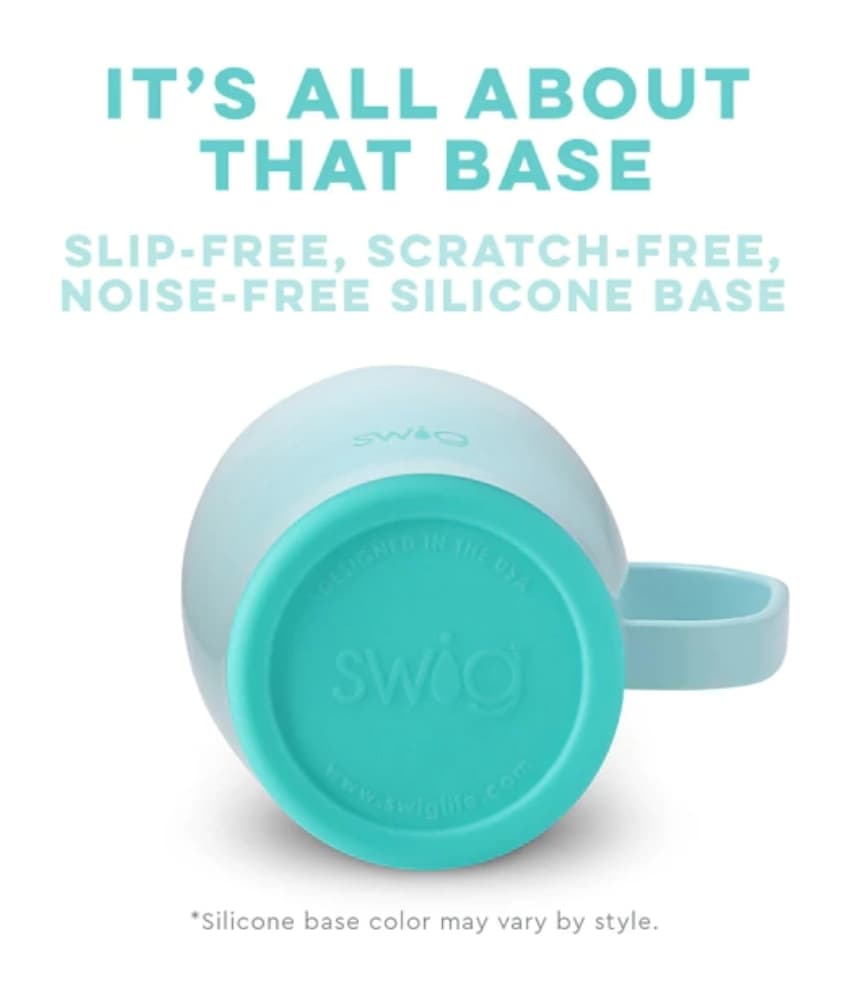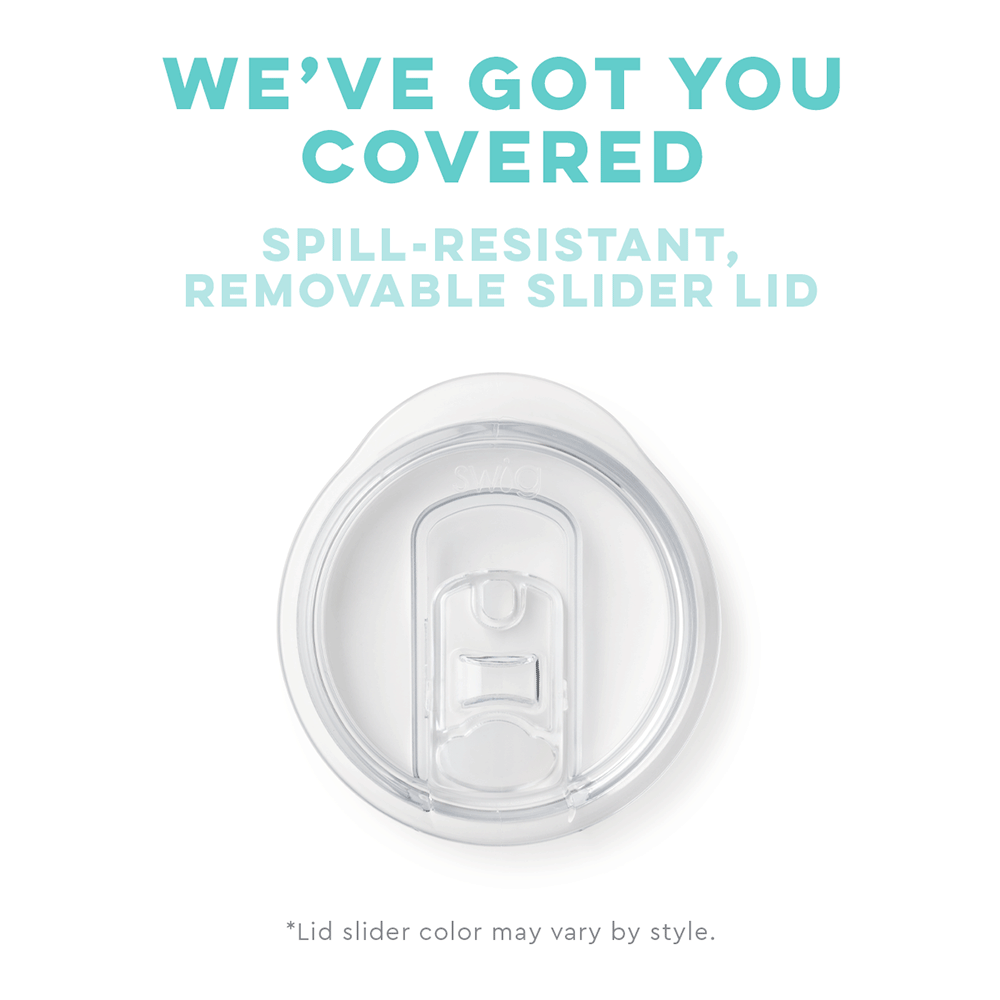 SWIG 22 OZ TRAVEL MUG
Sale price
$42.00 USD
Regular price
We've got it handled! 

For those who love our classic mug but need a little bit more in their cup, our 22oz Travel Mug is a must-have. With more ounces to sip and a cup holder friendly profile, she's got what it takes to get through the morning commute.
Holds up to 22oz
Keeps drinks cold 12+ hours and hot 3+ hours
Triple insulation technology: double-walled, vacuum-sealed and copper-plated
Condensation free and non-breakable
Constructed of 5mm 304-18/8 stainless steel
Fits most standard cup holders
Slip-free, scratch-free and noise-free silicone base
Includes BPA-free, Large Lid with removable slider for cleaning
Tall Straws sold separately
When caring for your Swig:
While this vessel is dishwasher safe, we recommend handwashing to maintain the best possible finish
Never use bleach or abrasive cleaners containing chlorine
Do not put in the microwave
Do not overfill with hot liquids and keep out of reach of children when filled with hot liquids
Always make sure lid is tightly secured before drinking
Available in:
STARFISH - ☕ Make a coastal splash with the aqua and coral details of this whimsical print!
 GEMSTONE - Inspired by precious stones, these deep jewel tones of teal, plum, and gold collide to form an exquisite swirl scene.
SUN DANCE - Golden hour comes to life in this vibrant, sunset scene where warm hues dance over twilight tones.
HONEY MEADOW - We've got it handled! ☕ Buzz across this watercolor meadow of fun florals in sweet yellows and fresh, rosy pinks. 
CALYPSO - We've got it handled! ☕ Refresh with a lush rush of tropical blooms and funky flora in this colorful escape to paradise.
LIMONCELLO - ☕ Spritz the summer away with this fresh citrus scene of juicy lemons and twisting branches over a soft blue base.
CALIENTE - ☕ Heat things up with this vibrant floral pattern inspired by traditional Otomi embroidery. This design comes with our exclusive tassel charm! Charm is to be removed before use and can be reused as a key, phone, or notebook charm.
SEA TURTLE - ☕ Live on the slow side and relax with this beach-ready sprawl of preppy pink turtles, crazy kelp, and blue bubbles.
HOME RUN - We've got it handled! ☕