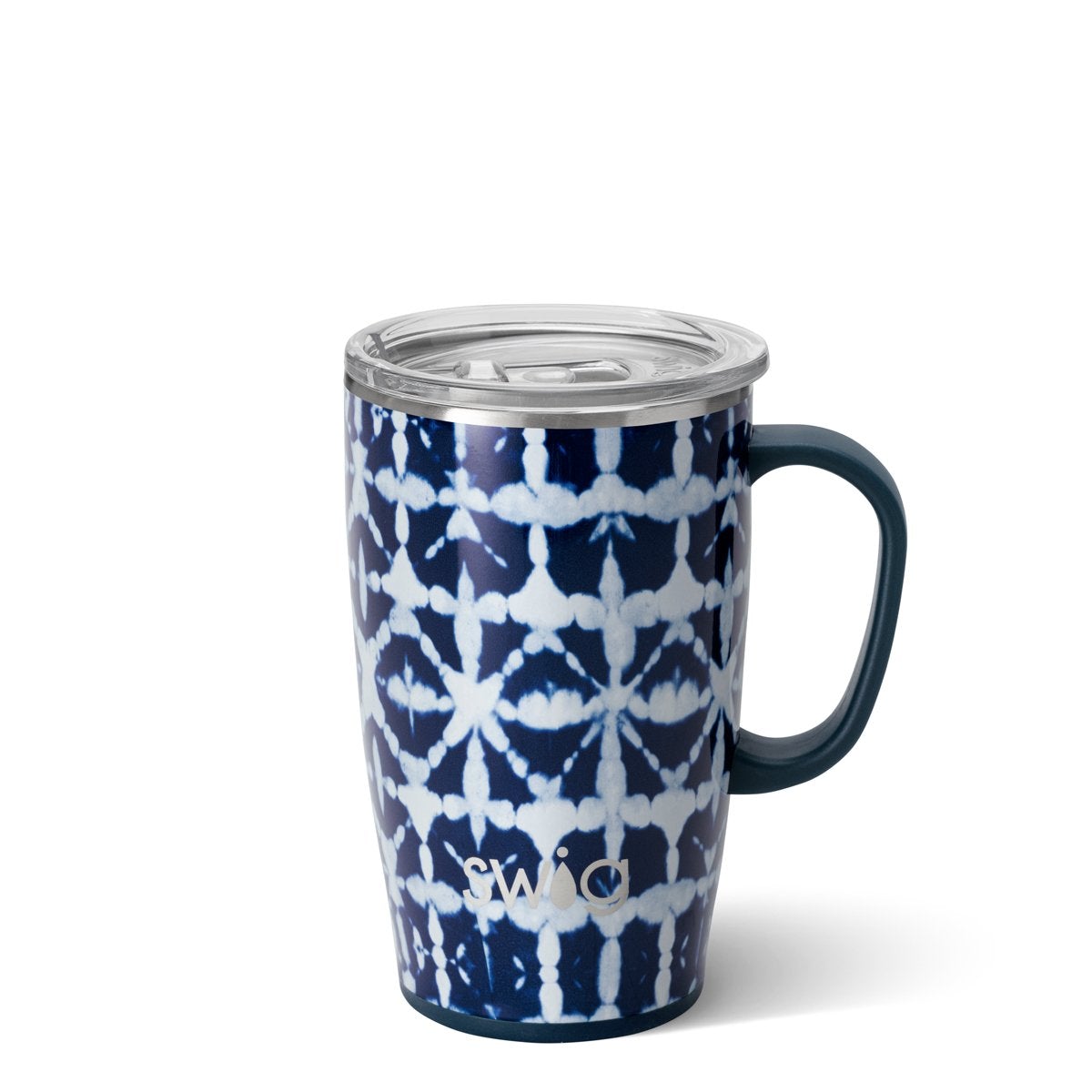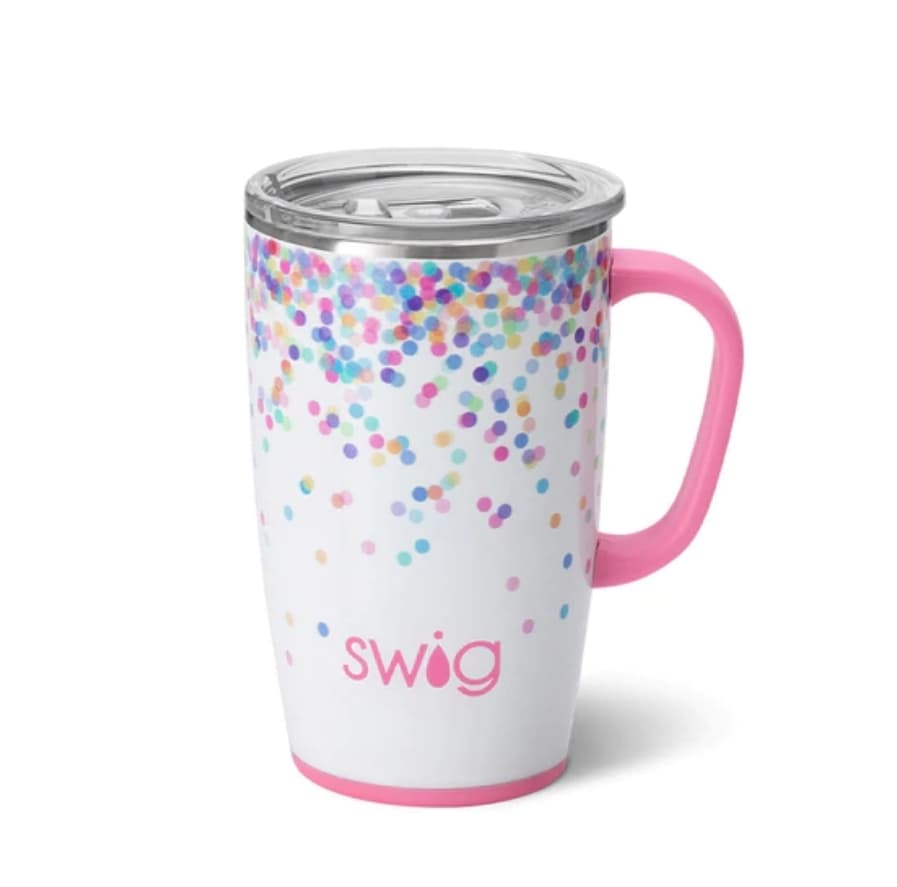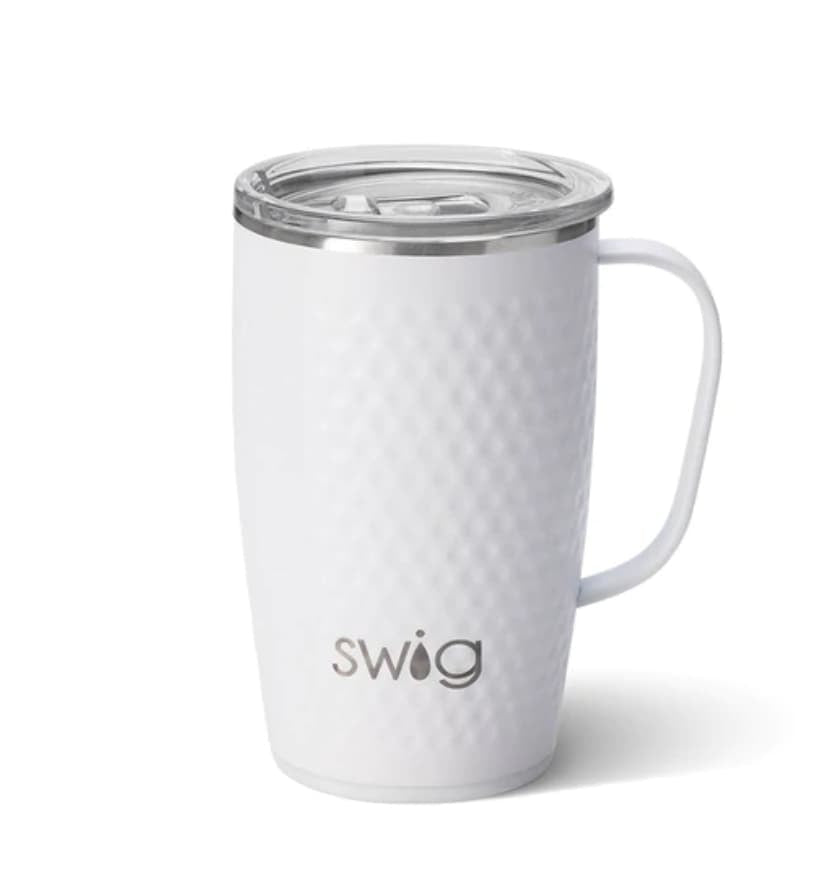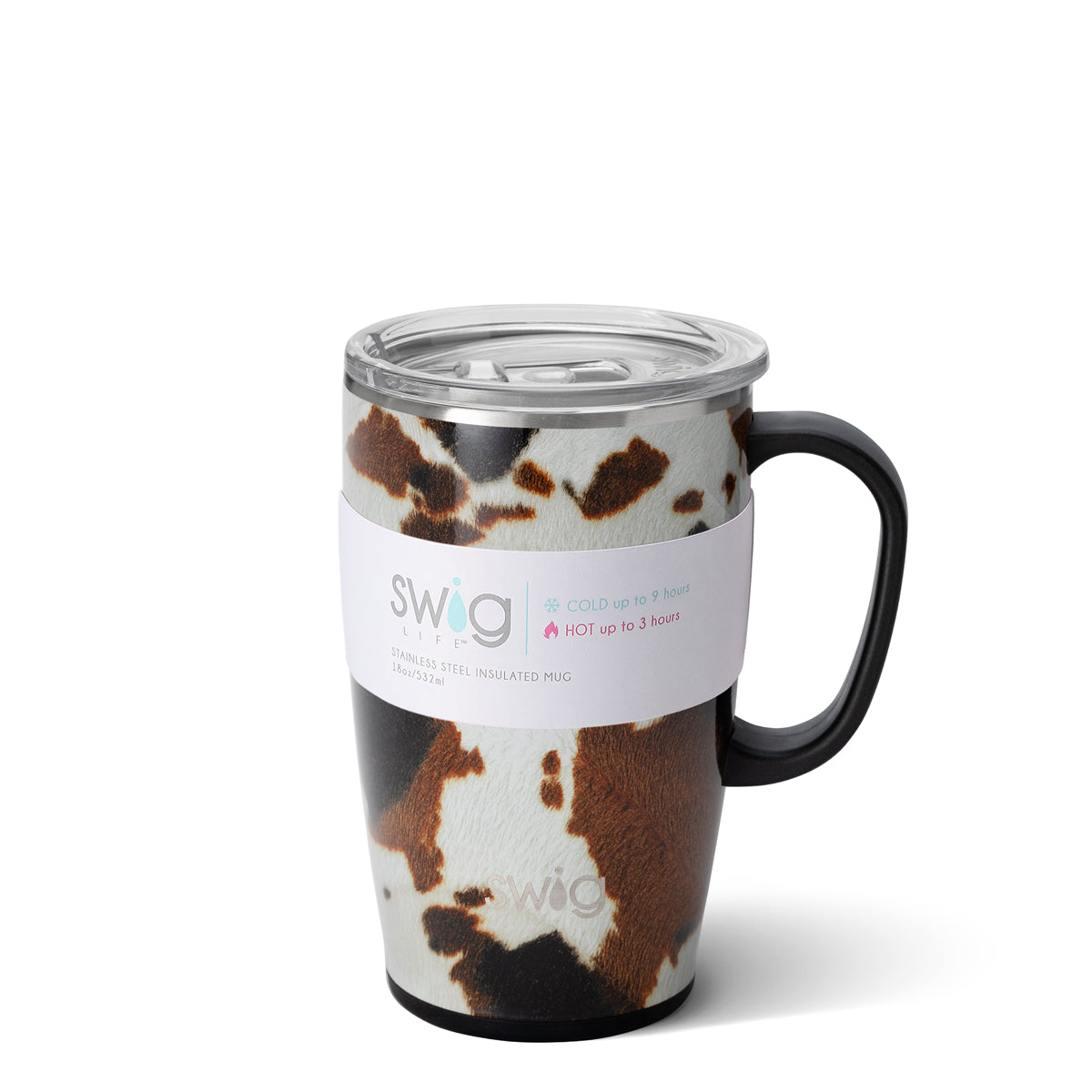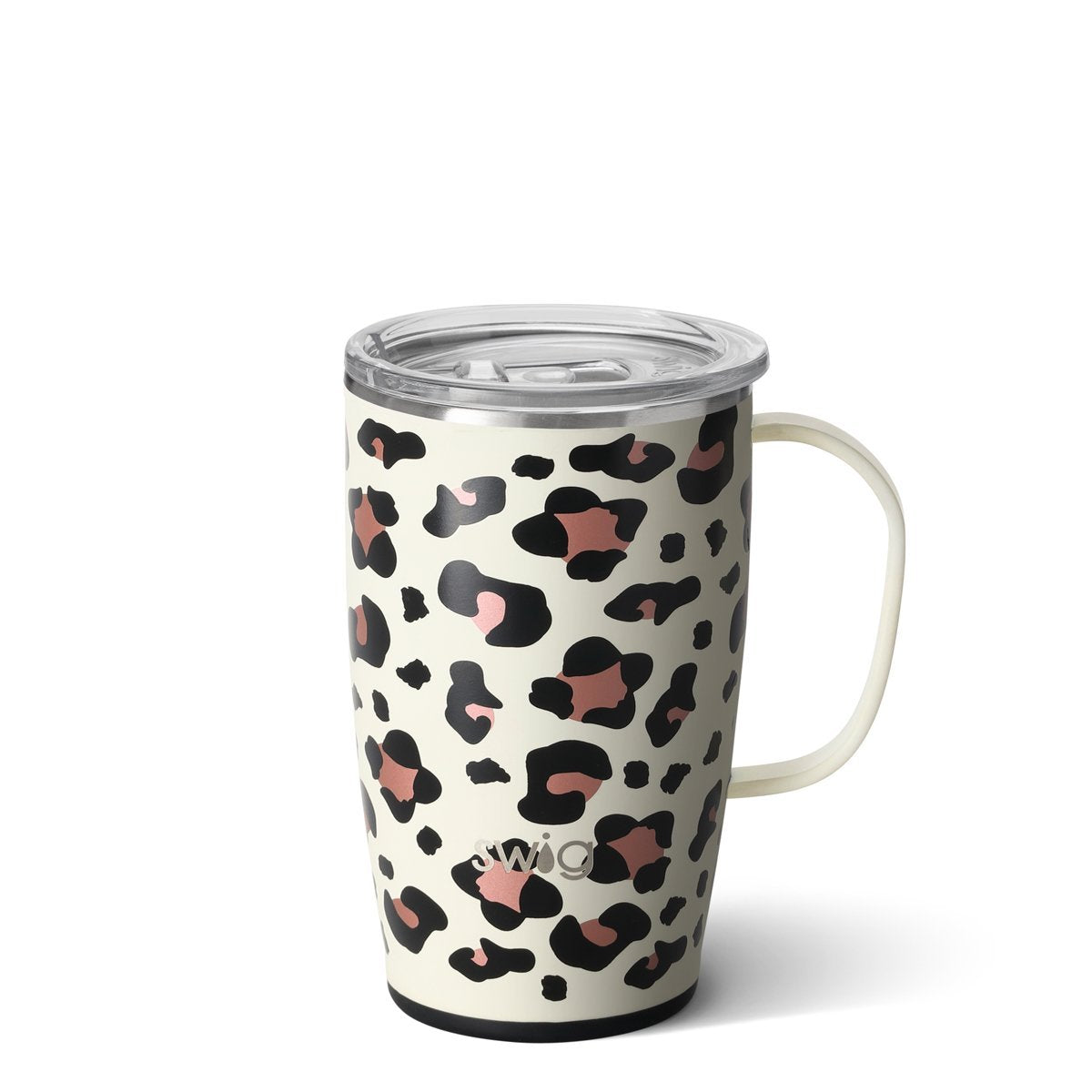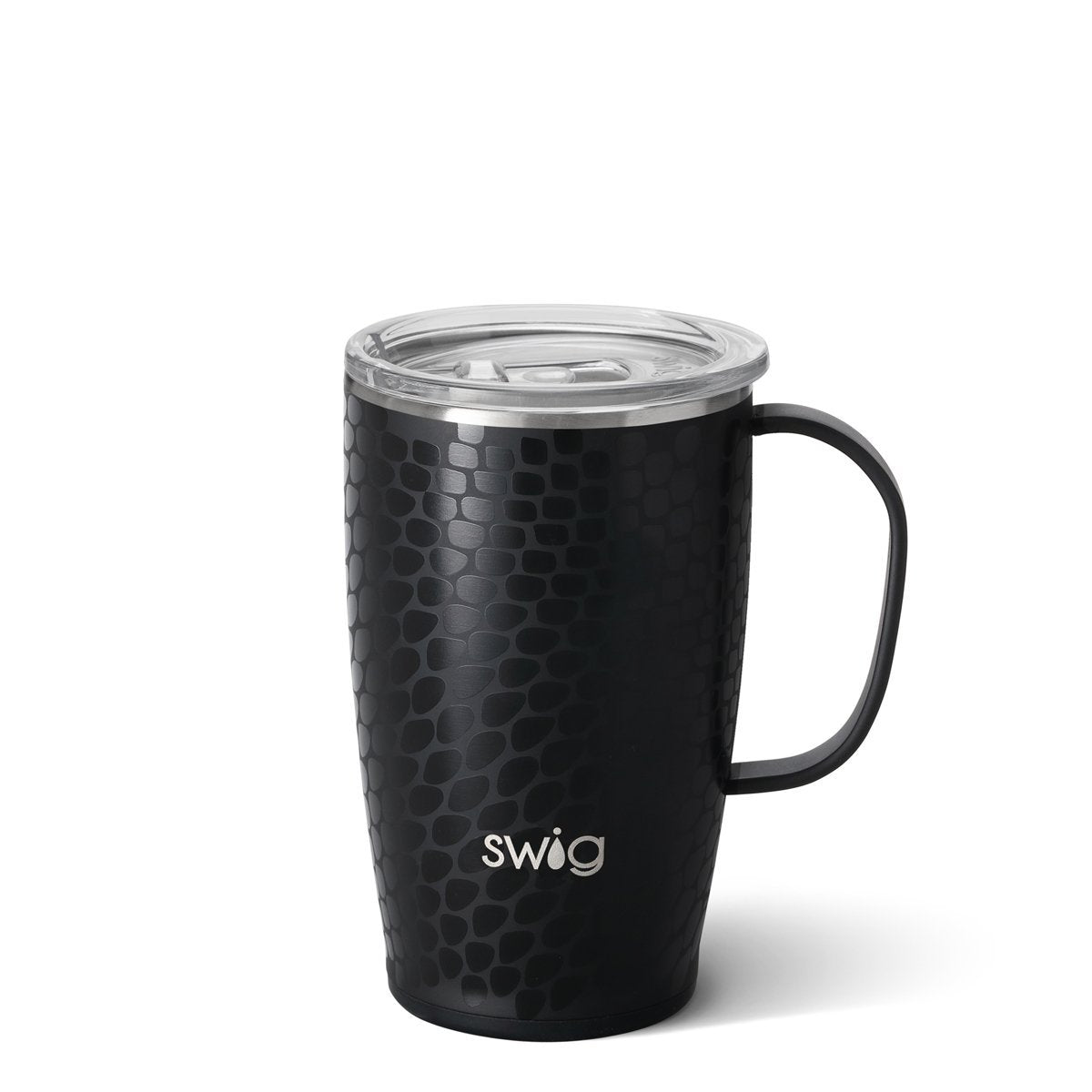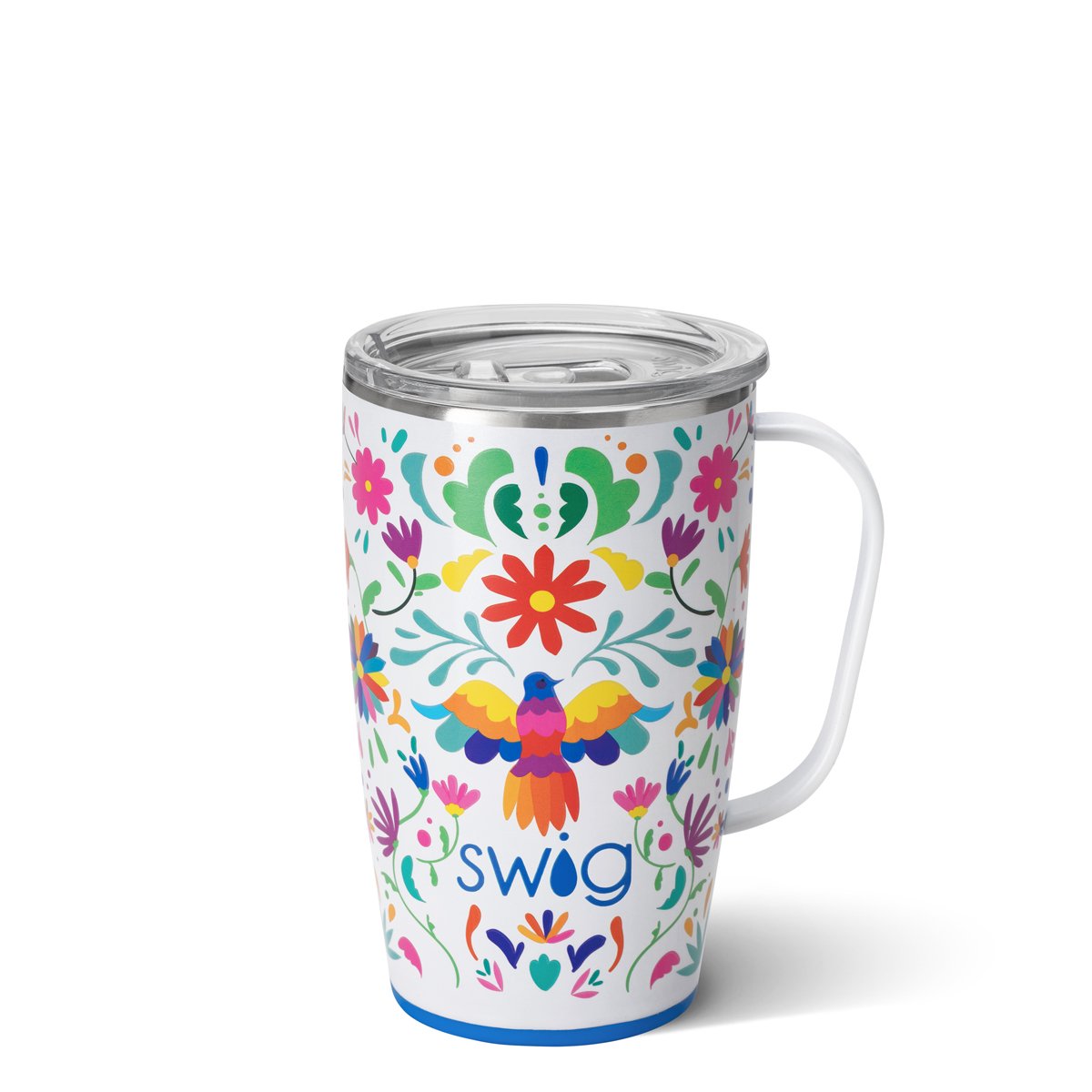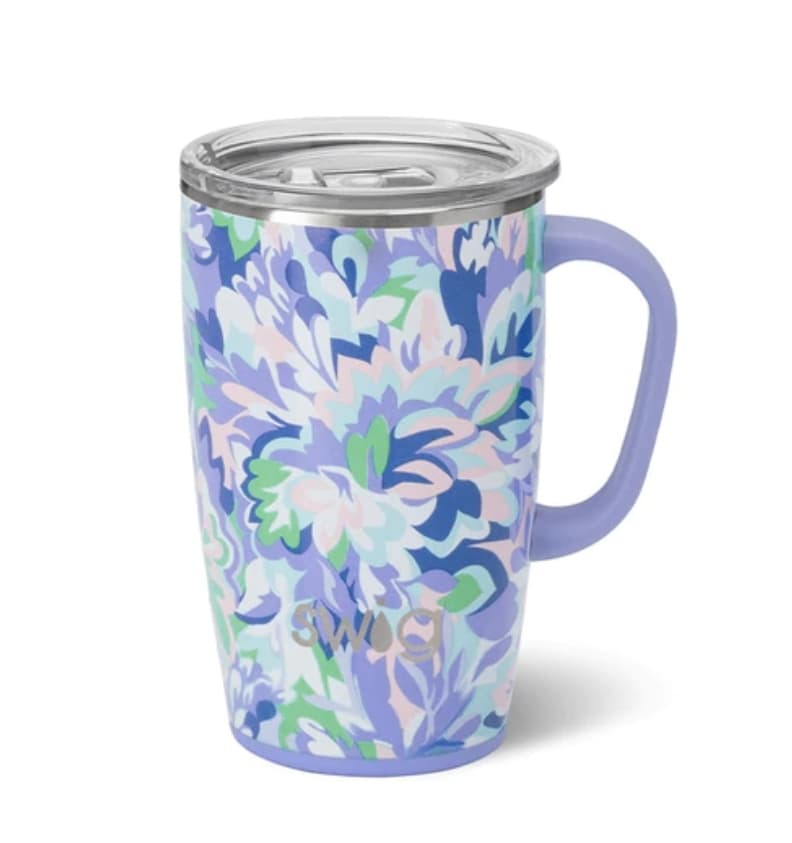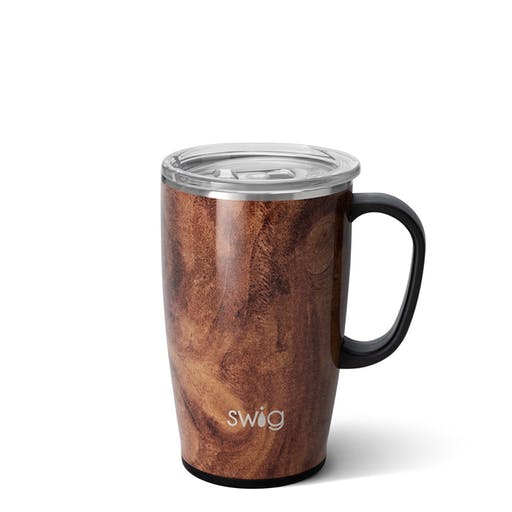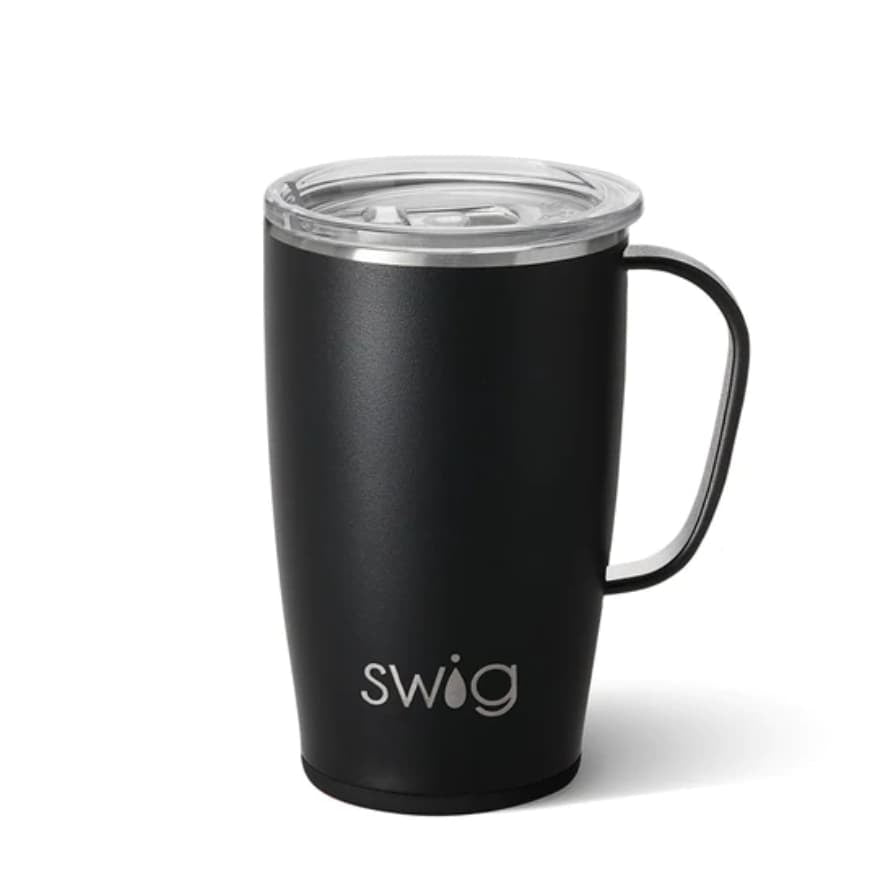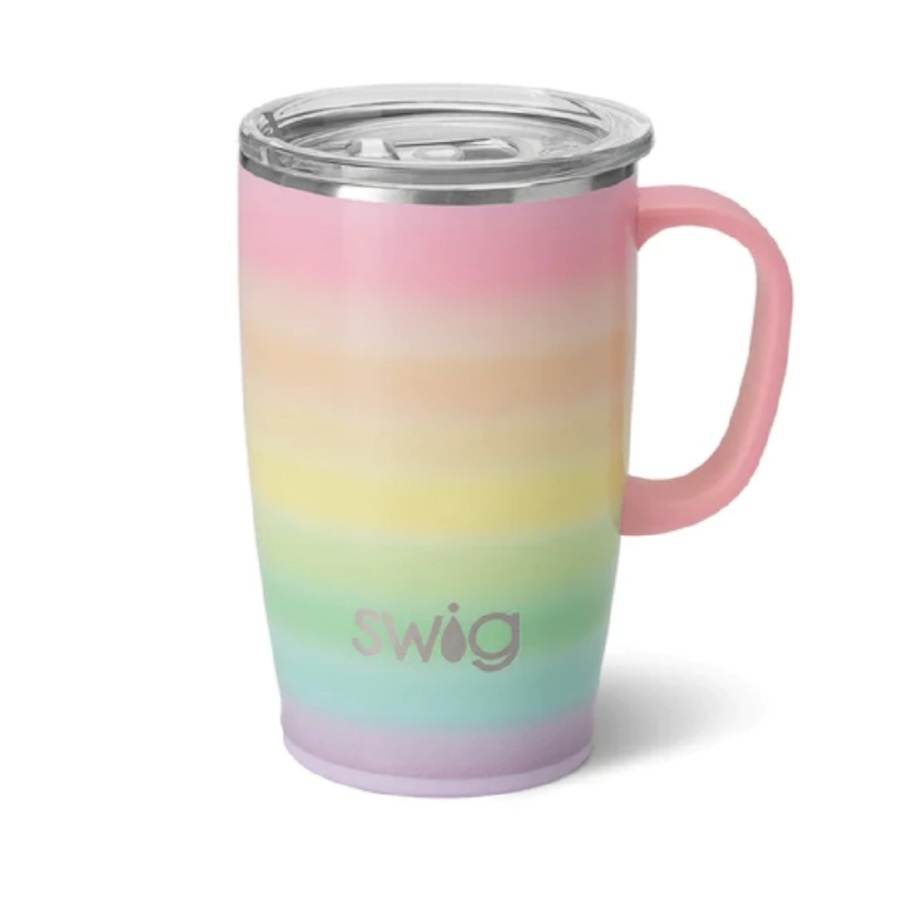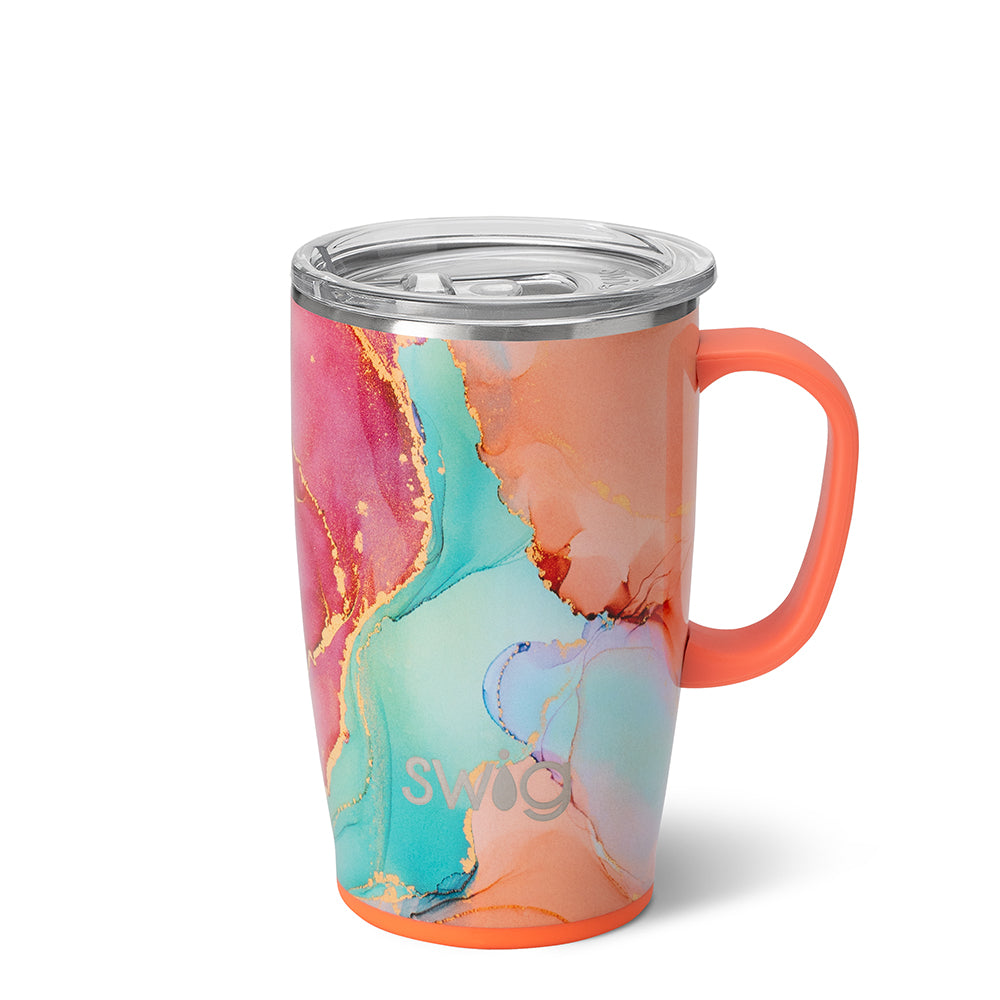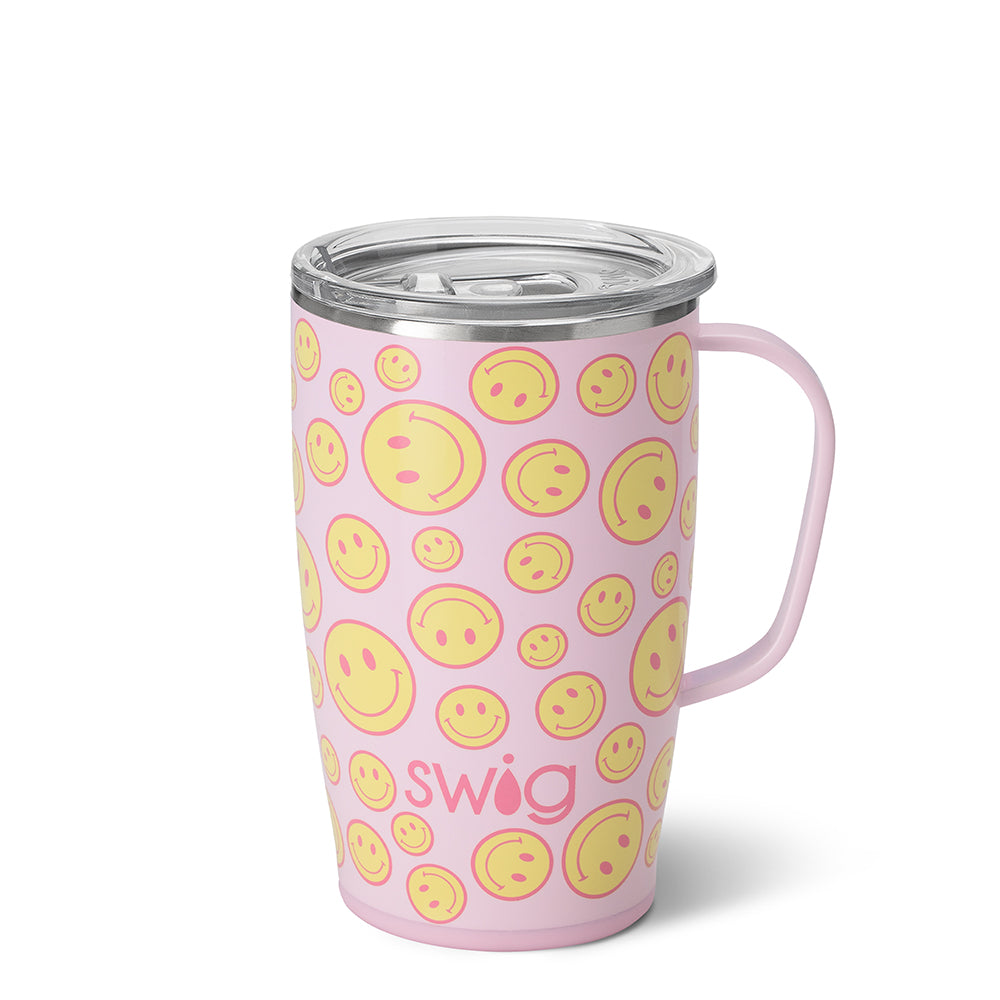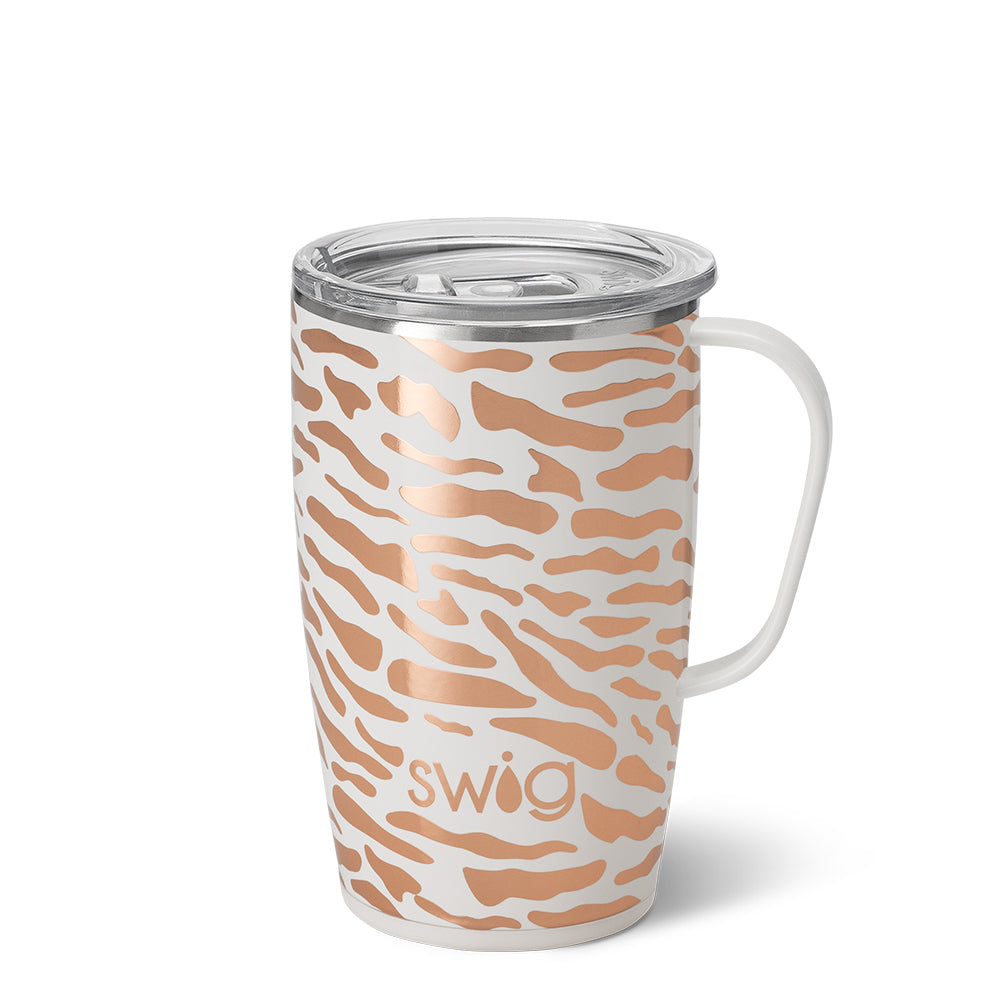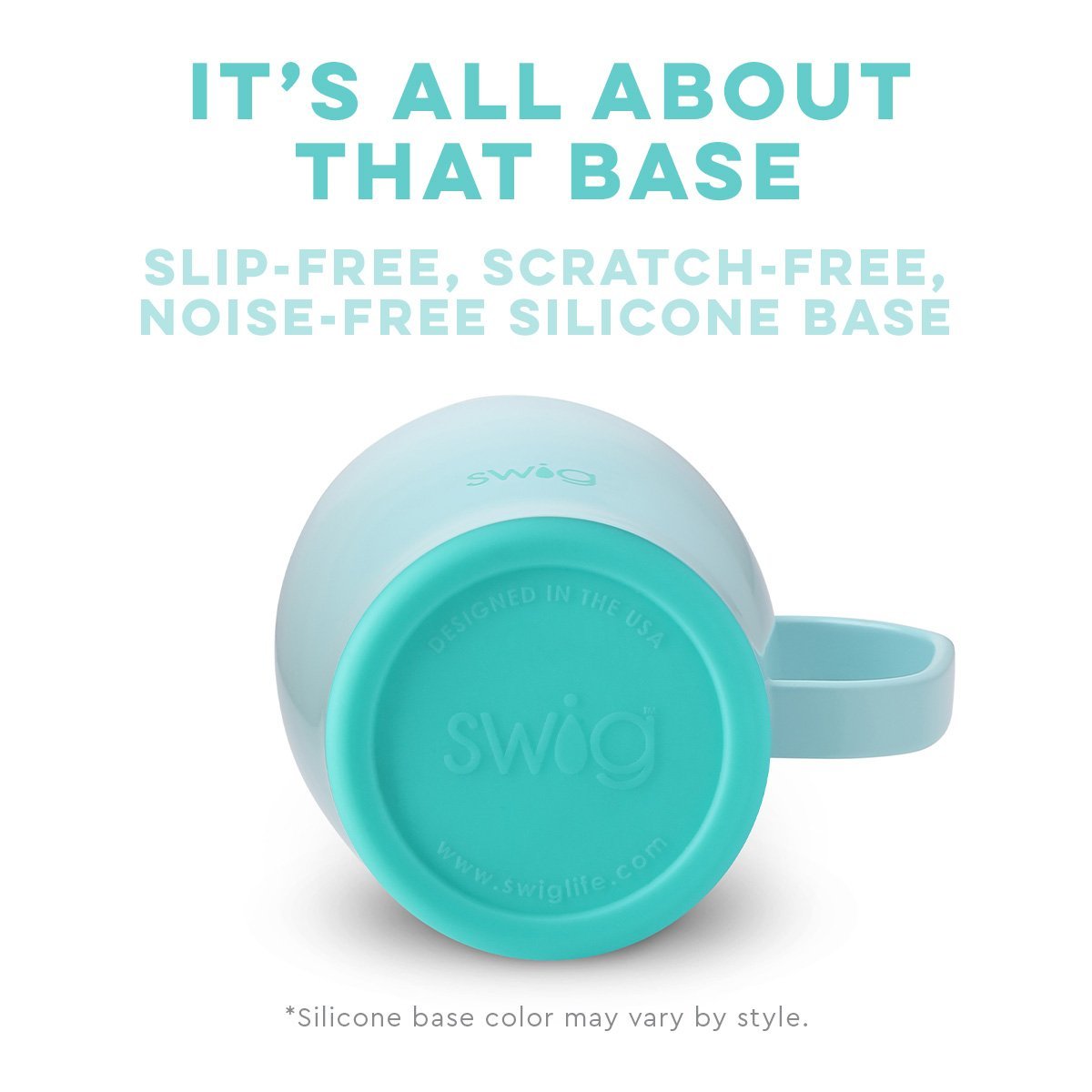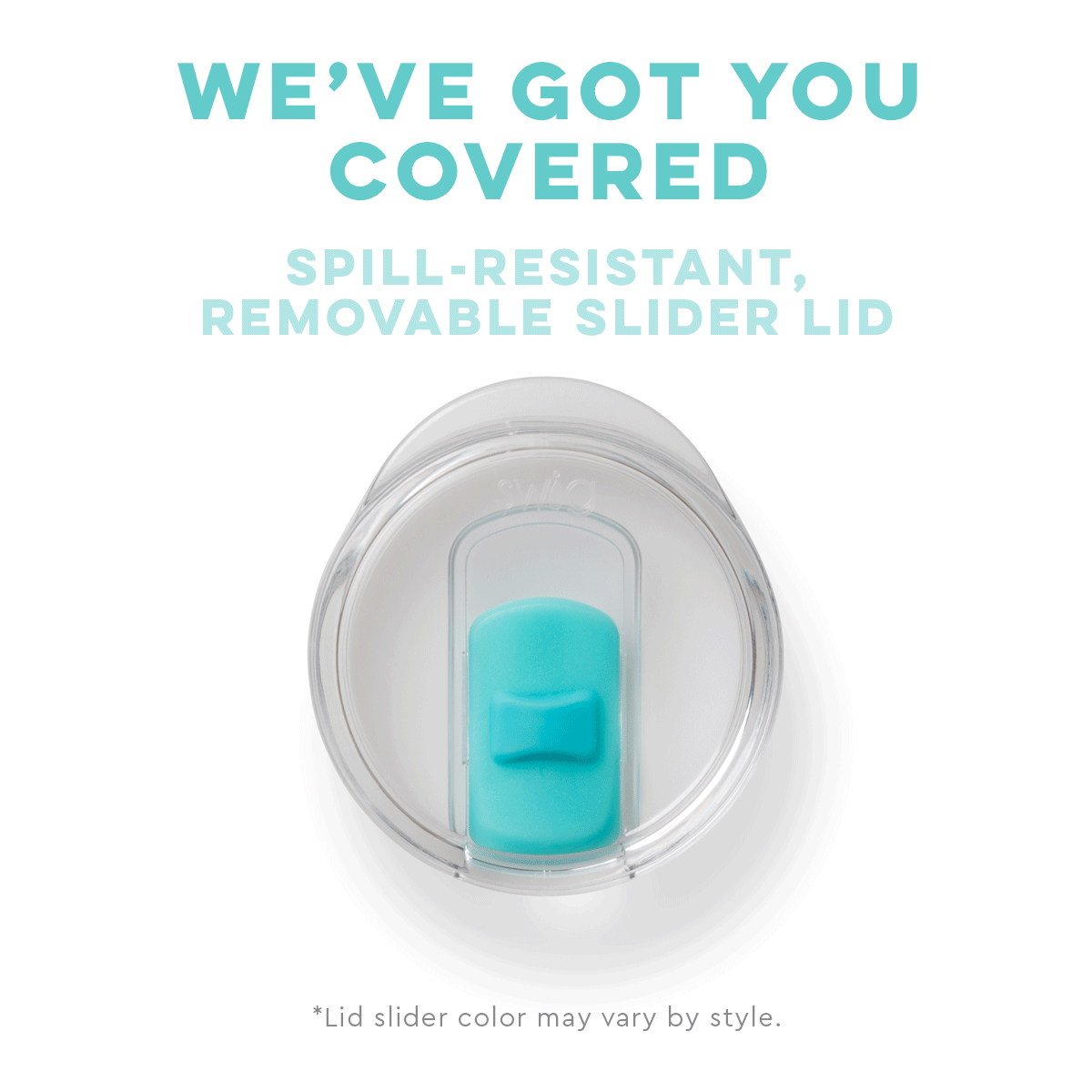 SWIG 18 OZ TRAVEL MUG
Sale price
$37.95 USD
Regular price
Take a "swig" of whatever fuels your day!
Thanks to our triple insulation technology, our best selling travel mug with handle keeps drinks cold up to 9 hours and hot up to 3 hours. The cup holder friendly shape makes it the perfect travel companion, to and from the classroom, the conference room or even just your living room!
Keeps drinks cold up to 9 hours and hot up to 3 hours
Holds up to 18oz
Fits most standard cup holders
Dishwasher safe, top rack only *excluded cocktail club hotty toddy mug
Slip-free, scratch-free and noise-free silicone base
BPA-free lid with removable slider for cleaning
Triple insulation technology: double-walled, vacuum-sealed and copper-plated
Condensation free and non-breakable
Constructed of 5mm 304-18/8 stainless steel
Straws sold separately
Measures 5.75" H x 5" W (lid and handle included); base 2.75" in diameter; 0.6 lb when empty
Available in :
Coral me crazy - 🤩 Soak up the sea spray with ocean hues and bright coral!
Indigo Isle - 💯 Take a sip and feel the sea breeze with this deep blue and white Shibori-inspired design.
Mardi Grawl - 🍹 Keep the party going year-round with glittery spots of purple, gold and green!
Confetti - ☕🚗 Add a little Confetti to life's special moments.
Fireworks - 💯 Illuminate your celebratory sips with a firework show of red, white, and blue!
Morning Glory - ☕🚗 Sip from a bouquet of soft lavender, mint, and blush tones.
Party Animal - Hold a party in the palm of your hand!  Celebrate YOU every day with our best-selling Party Animal print.
Wanderlust - This dreamy design is inspired by those who love to wander, swirled in euphoric hues of blues, pinks and a sprinkle of stardust! 
Hayride-Hay y'all! This realistic hide-print will make any country girl (or guy) dream of sundrenched porches, weathered barn boards and evening camp fires.
Golf Partee - ☕🚗 Perfect for the golf enthusiast, our patented dimple design looks and feels like a golf ball!
Luxy Leopard - Take a walk on the wild side with our purrrfect leopard print! 🐆 Rose gold & black spots bring style & sophistication to this untamable trend.
Dragon glass - Break the chains of boring drinkware with Dragon Glass! This sleek black-on-black scale print is perfect for drinks of fire or ice. 🔥❄️
Lazy Daisy-Beautiful yellow daisies float along on top of a deep navy background
Incognito Grey - A combination of cool and warm shades of gray create the ultimate camo print for fall.
Viva Fiesta - Bright Beautiful colors.  Celebrate! Viva Fiesta!
Black walnut - this polished wood grain finish highlights the craftsmanship of nature. 🌰
Aurora -💧 Cosmic colors and smokey swirls make this design out of this world.
Crimson matte, Purple matte, Black matte, and Hydrangea matte-🚗 Enjoy a soft, matte finish in your favorite shades. 

Over the Rainbow - ☕🚗 Dreamy colors cascade down this ombré design somewhere over the rainbow.
Houndstooth - 💯 This timeless black and white textured print is a fashion statement that sports both trend and tradition.
Dreamsicle -  ☕🚗 Cool off with the chill swirls of dreamy pink, aqua, and orange hues laced with streams of gold.
Oh happy day - ☕🚗 Have a cup of pick-me-up with this quirky collection of yellow smileys on a pale pink background.
Caliente - ☕ Heat things up with this vibrant floral pattern inspired by traditional Otomi embroidery. This design comes with our exclusive tassel charm! Charm is to be removed before use and can be reused as a key, phone, or notebook charm.
GLAMAZON ROSE ☕ Run wild with the elevated style of this luxe zebra pattern in reflective rose gold.