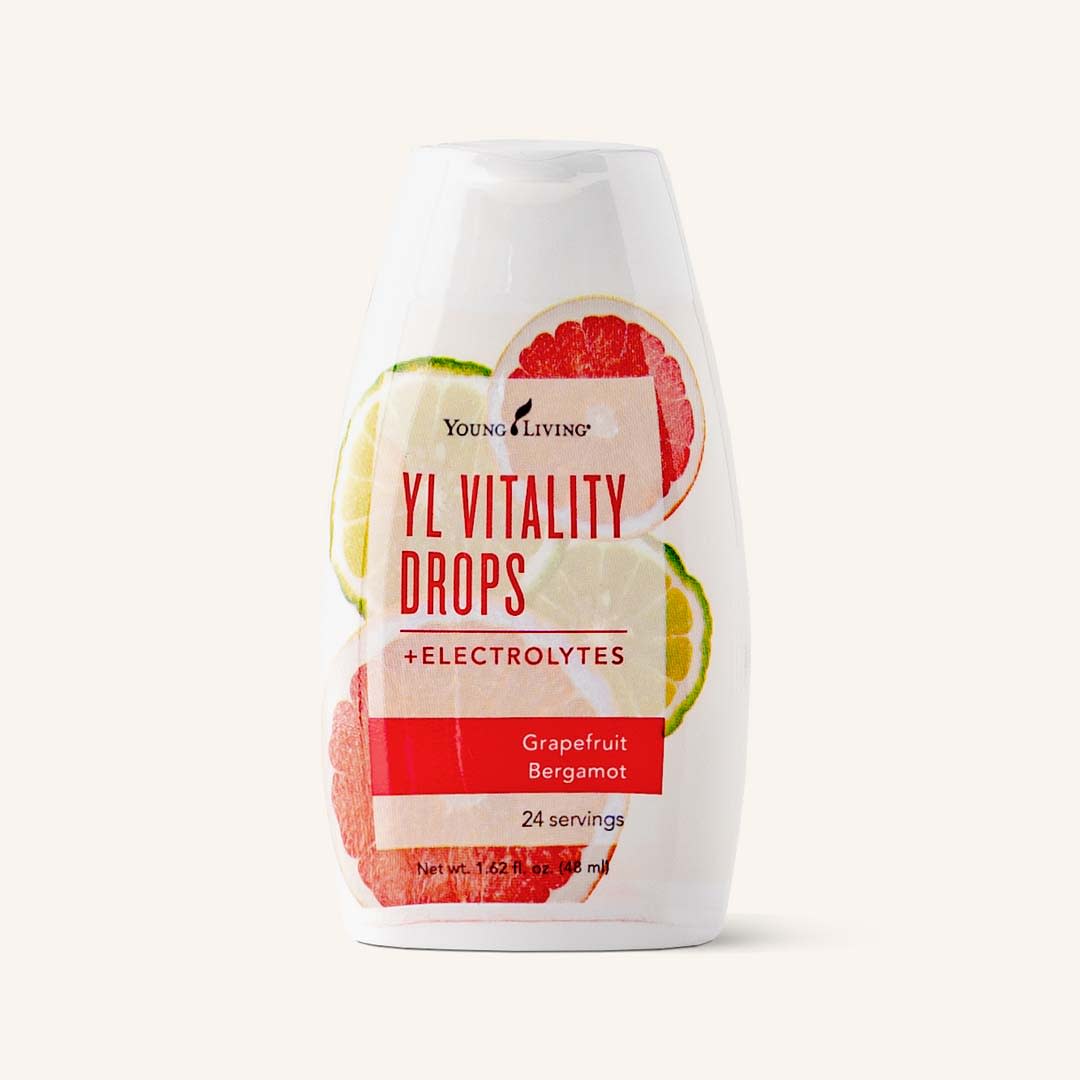 YL Vitality Drops - Grapefruit Bergamot
Sale price
$39.80 USD
Regular price
YL Vitality Drops feature Grapefruit and Bergamot premium essential oils and natural electrolytes for an extra hydration boost when added to water.*

ABOUT
YL Vitality Drops let you hydrate naturally without sugar or artificial colors with the delicious flavor of Grapefruit and Bergamot that takes your water or favorite beverage to the next level. With Grapefruit and Bergamot premium essential oils, YL Vitality Drops will keep you hydrated and feeling great.*
DIRECTIONS
Add a small squirt to 8 oz. of cold water. If desired, add more drops according to taste preference. Use to hydrate on a hot day or during a workout.*
FEATURES & BENEFITS
Provides a delicious electrolyte boost to water*Contains more than 70 naturally occurring ionic trace minerals*
Sugar free*
No artificial colors*
Includes Grapefruit and Bergamot essential oils*
CERTIFICATIONS: Vegan Friendly, Keto Friendly
SAFETY
Keep out of reach of children. If you are pregnant, nursing, taking medication, or have a medical condition, consult a health care professional prior to use.
INGREDIENTS
Water, Citric acid, Malic acid, Stevia (Stevia rebaudiana) leaf extract, Electrolyte blend, Quillaja extract, Natural grapefruit bergamot flavor, Xanthan gum, Citrus bergamia (Bergamot)† peel oil, Citrus paradisi (Grapefruit)† rind oil †Premium essential oil
NUTRITION FACTS
Servings: 24 Serving size 1 squeeze - about 1/2 tsp. (2 ml)
Amount per serving % DV
Calories 0
Total Fat 0g 0%
Saturated Fat 0 g 0%
Trans Fat 0 g
Cholesterol 0 mg 0%
Sodium 5 mg 0%
Total Carbohydrate 1 g 0%
Dietary Fiber 0g 0%
Total Sugar 0g
Includes 0 g Added Sugars 0%
Protein 0g 0%
Vitamin D 0mcg 0%
Calcium 0mg 0%
Iron mg  0%
Potassium 7mg  0%
*These statements have not been evaluated by the Food and Drug Administration. Young Living products are not intended to diagnose, treat, cure, or prevent any disease.